You are here
Iran parliament pushes back on military for Russian base use
Russian flights from Iran have not stopped — Larijani
By AP - Aug 23,2016 - Last updated at Aug 23,2016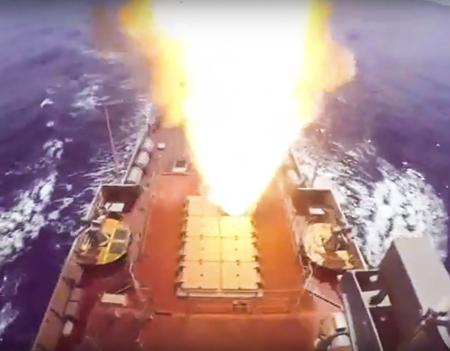 In this frame grab taken on Friday and provided by Russian defence ministry press service, a long-range Kalibr cruise missile is launched by a Russian navy ship in the eastern Mediterranean (AP photo)
TEHRAN, Iran — Iran's parliament on Tuesday pushed back against the military after it appeared to dismiss civilian oversight following Russia's use of an Iranian air base to launch air strikes on Syria.
The rare parliamentary response is part of the larger give-and-take between civilians and the country's powerful security services since Iran's 1979 Islamic Revolution. It also highlights the public unpopularity of allowing Russia to use the air base — which marked the first time since the revolution that a foreign military has used Iran as a staging ground.
Parliament Speaker Ali Larijani brought up the topic Tuesday as lawmakers gathered in Tehran for the body's opening session, a day after Iranian officials said that Russia's use of the Shahid Nojeh Air Base has stopped for the time being.
The state-run IRNA news agency quoted Larijani as criticising Iranian Defence Minister Gen. Hossein Dehghan for not "speaking properly" to lawmakers' concerns. Dehghan over the weekend said Russia's use of the air base was not their concern, though parliament has oversight of all government ministries.
Dehghan "should have observed the ethics of governing", Larijani said.
Larijani added that the mission would not have needed prior parliamentary permission as it was "temporary and only for refuelling".
Three other semi-official news agencies quoted Larijani as saying the Russian flights from the air base, located about 50 kilometres north of the city of Hamedan, "have not stopped". IRNA did not report the remarks.
Comments by Iranian officials since Russia announced using the base last week suggest Moscow and Tehran initially agreed to keep Russian use of the air base quiet. Both Iran and Russia support embattled Syrian President Bashar Assad.
In a letter to Larijani, Dehghan expressed regret about the "misunderstanding" of his weekend statement, saying it was not aimed at chastising the parliament, IRNA reported.
Related Articles
Aug 22,2016
TEHRAN, Iran — Russia has stopped using an Iranian air base for launching air strikes on Syria for the time being, Iran's Foreign Ministry s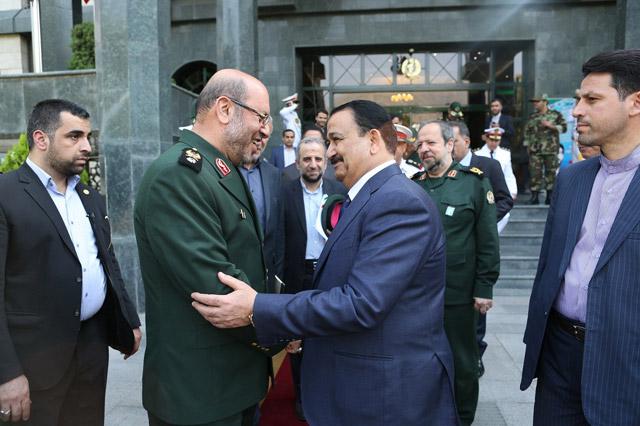 Jul 24,2017
TEHRAN — Iran and Iraq on Sunday signed deals aimed at boosting military cooperation during a visit by Baghdad's Defence Minister Irfan Al H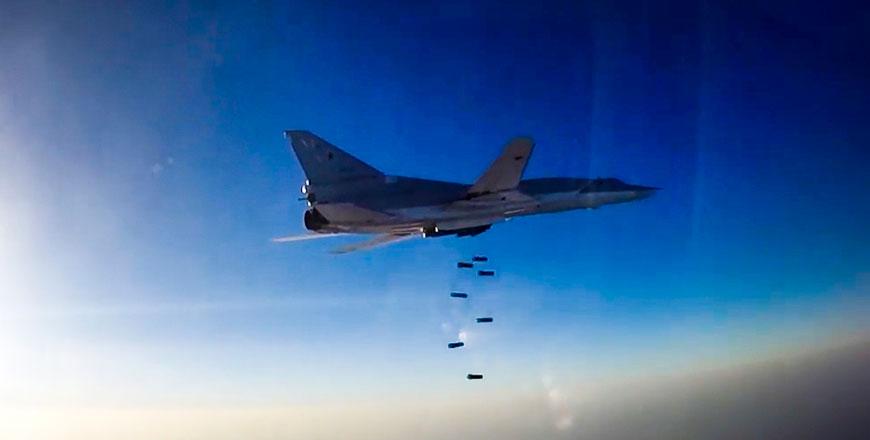 Aug 17,2016
MOSCOW — Russia used Iran as a base from which to launch air strikes against Syrian militants for the first time on Tuesday, widening its ai
Newsletter
Get top stories and blog posts emailed to you each day.