You are here
Iranian Revolutionary Guards commander, another fighter, killed in Syria — Iranian media
By Reuters - Nov 19,2017 - Last updated at Nov 19,2017
BEIRUT — A commander in Iran's elite Revolutionary Guards and a lower-ranking Iranian fighter have been killed fighting the Daesh terror group in Syria in recent days, Iranian media reported on Sunday.
The Revolutionary Guards, Iran's most powerful military force which also oversees an economic empire worth billions of dollars, have been fighting in support of Syrian president Bashar Assad for several years.
An Iranian official told the Tasnim news agency last year that more than 1,000 Iranians have been killed in Syria. Senior members of the Guards have been among those killed.
Kheyrollah Samadi, a Guards commander in charge of a unit in Syria, died on Thursday in fighting in the Albu Kamal region, bordering Iraq, according to Fars News.
Samadi was killed in clashes with Daesh, according to the Ghatreh news site. Iranian media have previously reported on fighting in that area between Iran's Shiite militia allies and Daesh.
The Syrian army and its allies took complete control over Albu Kamal, Daesh's last significant town in Syria, a military news service run by Hizbollah said on Sunday.
Samadi, who fought in the Iran-Iraq war during the 1980s and had retired from the Iranian military before signing on to go to Syria, was killed by a mortar explosion, Fars News, a news agency, said.
Iranian news sites posted pictures on Sunday of Samadi with Qassem Soleimani, head of the Guards branch responsible for operations outside Iran.
The lower-ranking Iranian fighter, Mehdi Movahednia, was killed on Saturday in clashes with Daesh in the town of Mayadin in eastern Syria, Fars News reported.
The Revolutionary Guards initially kept quiet about their role in the Syria conflict. But in recent years, as casualties have mounted, they have been more outspoken about their engagement, framing it as an existential struggle against the extremist fighters of Daesh who see Shiites, the majority of Iran's population, as apostates.
Related Articles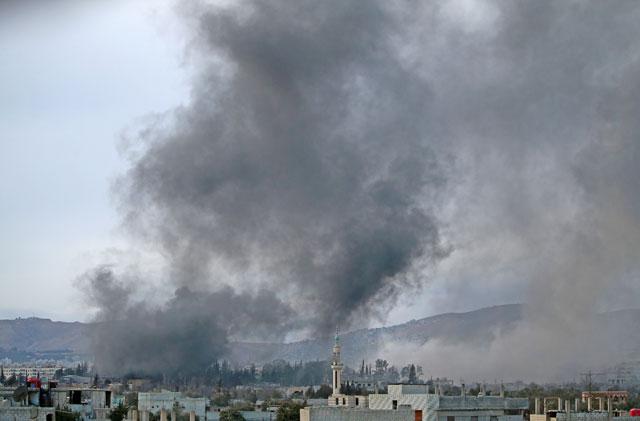 Nov 21,2017
TEHRAN — Iranian President Hassan Rouhani on Tuesday declared "victory" over the Islamic Daesh extremist group in Iraq and Syria as the jiha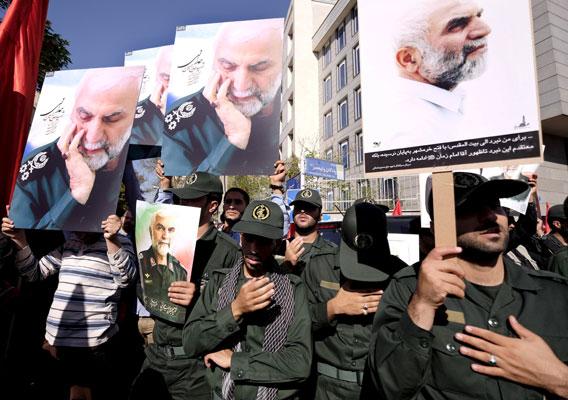 Dec 22,2015
BEIRUT — The vehicle carrying Iranian Brigadier General Hossein Hamedani was passing through the outskirts of Aleppo on the afternoon of Oct
Nov 13,2017
AMMAN — Daesh militants regained control of Albu Kamal, their last stronghold in Syria, after Iranian-backed militias who claimed to have ca
Newsletter
Get top stories and blog posts emailed to you each day.