You are here
Iraq's Iran-backed paramilitary advances towards Syria border
Fall of Mosul would mark end of Iraqi half of 'caliphate'
By Reuters - May 28,2017 - Last updated at May 28,2017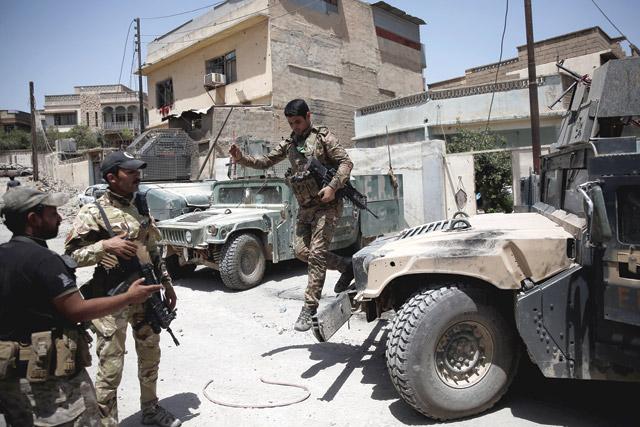 A member of Iraqi Rapid Response forces jumps off a vehicle during clashes with Daesh militants in western Mosul, Iraq, on Saturday (Reuters photo)
BAGHDAD — Iraq's Iran-backed Shiite paramilitary force said on Sunday it had dislodged the Daesh terror group from a number of villages west of Mosul, scoring further progress towards the border with Syria.
The villages taken by the Popular Mobilisation Forces include Kojo, where Daesh extremists abducted hundreds of Yazidi women in 2014, including Nadia Murad and Lamiya Aji Bashar, recipients of the European Parliament's Sakharov Prize for freedom of thought.
Kojo and the other villages of the Sinjar mountain region will be returned to the Yazidi community, a Popular Mobilisation leader, Abu Mahdi Al Muhandis, told Iraqi state television.
Popular Mobilisation is taking part in the US-backed Iraqi campaign to defeat Daesh in Mosul and the surrounding province of Nineveh. The force reports nominally to Iraq's Shiite-led government and has Iranian military advisers.
Iraq's government is aiming to control the border area with Syria in coordination with the Iranian-backed army of Syrian President Bashar Assad.
Linking up the two sides would give Assad a significant advantage in fighting the six-year rebellion against his rule.
The region immediately alongside the border on the Iraqi side is either under the control of Daesh or Kurdish forces. Daesh also controls parts of Syria.
Iraqi government armed forces are focusing their effort on dislodging insurgents from the city of Mosul, the Daesh group's de-facto capital in Iraq.
Since the campaign started in October, the insurgents have lost the city except for an enclave alongside the western bank of the Tigris River.
On Saturday Iraqi forces launched an operation to capture the enclave, which includes the densely populated Old City centre and three adjacent districts.
The fall of the city would, in effect, mark the end of the Iraqi half of the "caliphate" declared nearly three years ago by Daesh leader Abu Bakr Al Baghdadi from Mosul.
Related Articles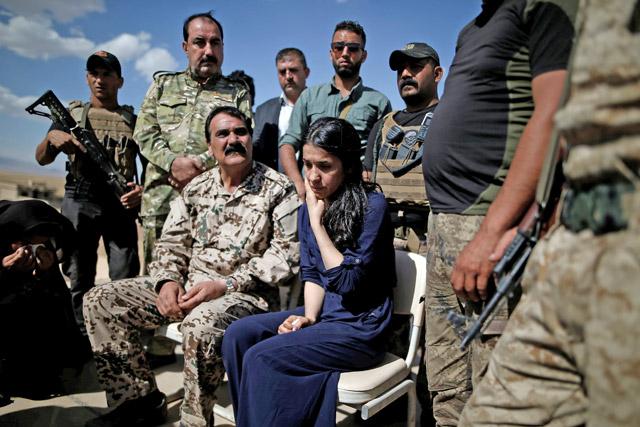 Jun 03,2017
KOJO, Iraq — Nadia Murad made an emotional return on Thursday to the Yazidi village in northern Iraq where she was captured and sold a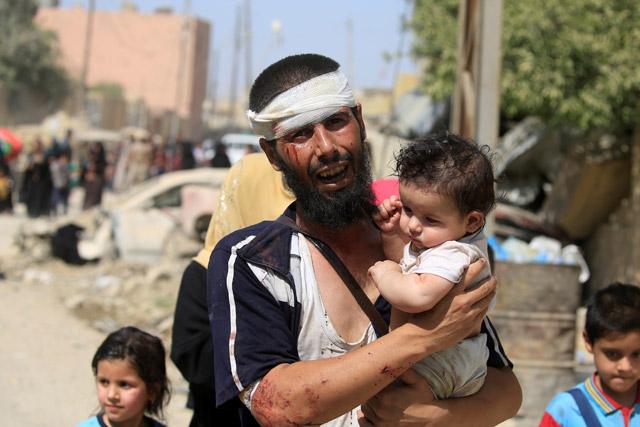 Jun 05,2017
BAGHDAD — Shiite paramilitaries have captured the Iraqi town of Baaj from the Daesh terror group, further shrinking the northern region unde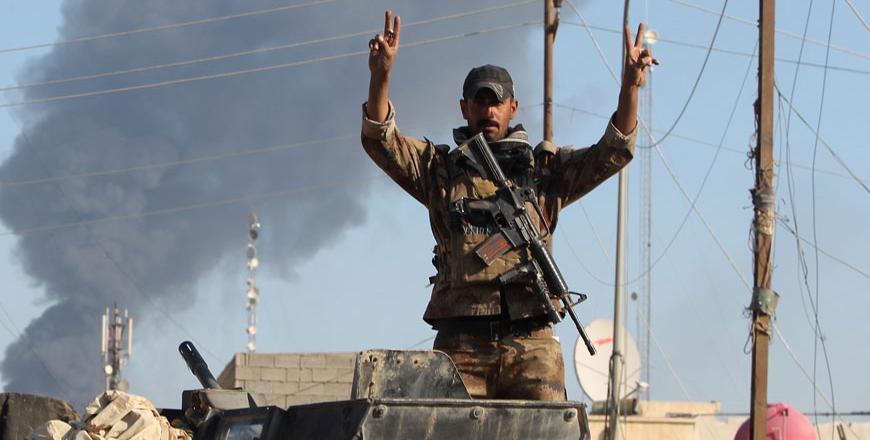 Dec 29,2015
BAGHDAD — The Iraqi army will need the Kurds' help to retake Mosul, the largest city under the control of Daesh with the planned offensive e
Newsletter
Get top stories and blog posts emailed to you each day.