You are here
Iraq forces advance in renewed Mosul push
Fighting to retake urban population centre held by Daesh sparks exodus
By AFP - Mar 06,2017 - Last updated at Mar 06,2017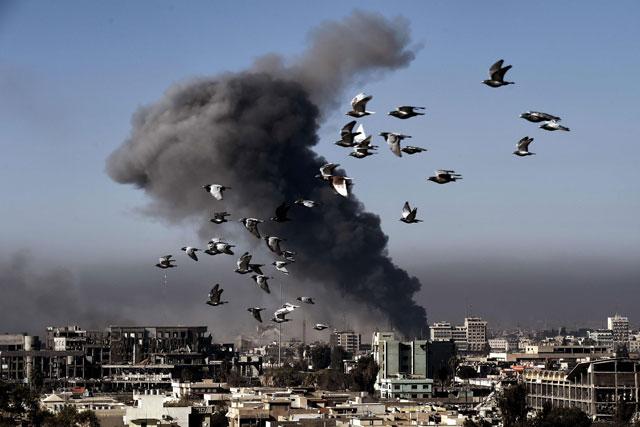 Smoke rises following an air strike in western Mosul on Monday, during an offensive by Iraqi forces to retake the western parts of the city from Daesh (AFP photo)
MOSUL — Iraqi security forces advanced Monday towards a compound of extremist-held government buildings and a bridgehead, on the second day of a renewed push in west Mosul, officers said.
The operation to retake west Mosul, the largest urban population centre still in the hands of the Daesh terror group, began on February 19, but had slowed amid several days of bad weather until a renewed drive began on Sunday.
The interior ministry's elite Rapid Response forces "are advancing in Al Dawasa and Al Dindan areas to liberate the government buildings and secure a route for families to leave," Lieutenant Colonel Abdulamir Mohammedawi told AFP.
The fighting in west Mosul has sparked an exodus from that side of the city, pushing more than 45,000 people to flee, according to the International Organisation for Migration.
The Nineveh provincial government buildings are close to Al Hurriyah Bridge, but "we have not yet reached the bridge, we are metres from it", Mohammedawi said.
Mosul is divided by the Tigris River, and while the series of bridges crossing it have either been damaged or destroyed, they would provide a link between the Iraqi government-held east and Daesh-held west Mosul if they can be repaired or otherwise bridged.
Iraqi forces recaptured the western side of the fourth bridge, which is south of Al Hurriyah, at the end of last month.
Related Articles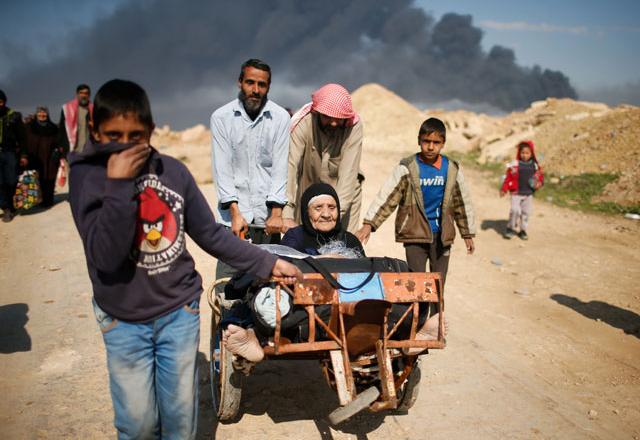 Mar 07,2017
MOSUL — Iraqi forces said Tuesday they had seized the main government offices in Mosul and its famed museum as they made steady progress in
Mar 09,2017
MOSUL — Daesh chief Abu Bakr Al Baghdadi is reported to have abandoned Mosul, leaving local commanders behind to lead the battle against Ira
Jan 11,2017
ERBIL /BAGHDAD — Iraqi forces pushed Daesh militants back further in Mosul on Tuesday in a renewed effort to seize the northern city and dea
Newsletter
Get top stories and blog posts emailed to you each day.