You are here
Iraq paramilitaries say mass grave of hundreds found
By AFP - Mar 11,2017 - Last updated at Mar 11,2017
Iraqis displaced from the city of Mosul reach out to receive food aid at a camp in the Hamam Al Alil area south of the embattled city on Saturday, during the government forces' ongoing offensive to retake the area from the Daesh group (AFP photo)
BAGHDAD — Iraqi paramilitary forces announced Saturday that they had discovered a mass grave at Badush prison near Mosul containing the remains of hundreds of people executed by the Daesh terror group.
Iraqi forces have found dozens of mass graves containing hundreds of bodies as they pushed Daesh back in more than two years of heavy fighting, including during the operation to retake Mosul.
Daesh reportedly killed up to 600 people after seizing Badush in 2014, and was also said to have held hundreds of kidnapped women from Iraq's Yazidi minority at the facility.
The Iraqi military said that forces from the Hashed Al Shaabi — an umbrella group of pro-government forces that are dominated by Iran-backed Shiite militias — were among the units that recaptured the prison from the extremists.
Hashed forces found "a large mass grave containing the remains of around 500 civilian prisoners in [Badush] prison who were executed by [Daesh] gangs after they controlled the prison during their occupation of Mosul," the military said.
The Hashed did not say how they reached that figure, which could not be independently confirmed, but it is in keeping with accounts of Daesh killing hundreds of inmates from Badush.
According to Human Rights Watch (HRW), Daesh gunmen executed up to 600 inmates from the prison on June 10, 2014, forcing them to kneel along a nearby ravine and then shooting them with assault rifles, an account also contained in a United Nations report.
Most of those executed were said to have been members of Iraq's Shiite Muslim majority, whom Daesh considers heretics.
Daesh abuses at the jail did not end with executing its inmates. Iraqi lawmaker Vian Dakhil said in 2014 that the extremists were holding more than 500 Yazidi women at Badush.
Series of mass graves
Daesh targeted the Yazidi religious minority in a brutal campaign of executions, kidnapping and rape, killing men and holding women and girls as sex slaves.
The Badush site is not the first mass grave to be found during the Mosul campaign, in which Iraqi forces recaptured areas around the country's second city before battling Daesh inside it.
Iraqi forces found one in the Hamam Al Alil area south of Mosul in November that an official said appeared to hold the remains of at least 25 bodies.
And earlier this year, Iraqi forces retook an area containing a sinkhole known as the Khasfah, which could be the largest mass grave of the war with Daesh.
Local residents said that Daesh used it as an execution site and a mass grave where they would dispose of victims.
HRW examined satellite imagery that suggested the sinkhole was filling up, and local residents told AFP that Daesh had piled rusted car parts and shipping containers into it, before bulldozing earth on top.
Daesh overran large areas north and west of Baghdad in 2014, but Iraqi forces backed by US-led air strikes have since regained most of the territory they lost.
Iraqi forces launched an operation to retake Mosul — which was the last Daesh-held city in Iraq — in October, recapturing its eastern side before setting their sights on its smaller but more densely populated west.
Related Articles
Mar 12,2017
MOSUL — Iraqi forces have retaken around 30 per cent of west Mosul from the Daesh terror group militants, a commander of the elite Counter T
Feb 27,2017
ATHBAH, Iraq — The sinkhole that could be the largest mass grave in Iraq's latest conflict is barely visible from the road, nothing more tha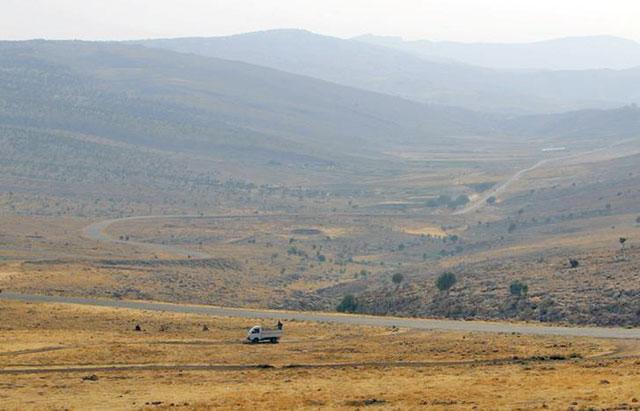 Dec 27,2017
BAGHDAD — Fighters from Iraq's Yazidi community, brutally targeted by the Daesh terror group, executed 52 civilians in apparent revenge kill
Newsletter
Get top stories and blog posts emailed to you each day.