You are here
Iraq radio show finds talent amid rubble of Mosul
By AFP - May 28,2017 - Last updated at May 28,2017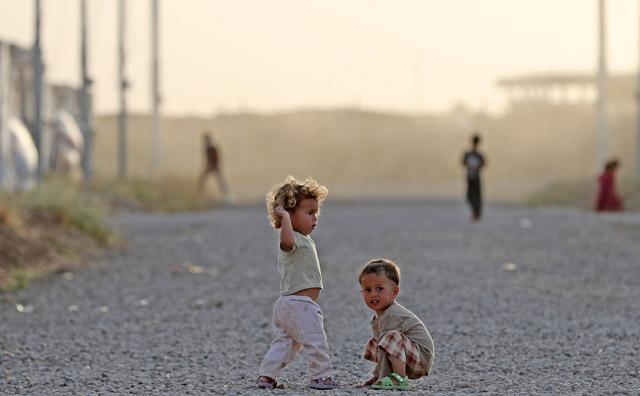 Displaced children play outside on the first day of the Muslim holy month of Ramadan, at Al Khazir camp for the internally displaced, located between Erbil and Mosul, on Saturday (AFP photo)
ERBIL, Iraq — It's a radio talent contest with a mission: showcasing the skills of Mosul's youth after years of jihadist rule and a months-long battle for the city.
The recorded lyrics of competitor MC Rico, a rapper from Iraq's second city, filled the studio of Al Ghad — Arabic for "tomorrow".
"We saw a lot of horrors when we were young. I wish I hadn't grown up, because when we grew up, we saw even worse."
The three judges in Al Ghad Star contest concentrated hard on the music, nodded their heads and took notes.
"This kind of song makes me think Mosul can bounce back," one said.
MC Rico is one of 93 competitors in the contest, all aged between 15 and 25.
He is one of the six who made it through to last Saturday evening's semi-final.
Mosul residents set up Al Ghad after fleeing the city, which the Daesh terror group seized in 2014 and turned into a key hub in its cross-border "caliphate".
With a base in Erbil, the capital of Iraq's autonomous Kurdish region, the radio has proved a hit back in Mosul, 80 kilometres to the west, where Iraqi forces have been battling since October to oust the group.
The talent show gave young listeners a chance to take to the airwaves themselves, singing classic Arabic songs or commenting on football matches.
One participant even whispered poetry down the phone from western Mosul, keeping his voice down to avoid being heard by the fighters who still control his neighbourhood.
"They don't want to become celebrities, they just want to express themselves, share what's inside them," said the show's director, who goes by the pseudonym Raad Al Moslawi.
Murad Khan, a radio presenter and producer who is on the jury, said the talent on display was "born out of suffering".
"Mosul is a wounded city. We sometimes hear bombing when people call in," he said.
"We are often torn between the joy we get from this talent and the desire to cry."
One participant particularly moved the judges and audience with her story and her reflections on Iraqi society.
Nour Al Ta'i, 15, began losing her sight in August 2015. By the time she told her parents, it was too late for doctors to determine the cause or save her from going blind.
No longer able to devour books or watch television dramas, Nour discovered the radio.
"It takes me somewhere else. It's a world apart, it touches everyone. I want to be part of it," she told AFP.
Headphones over her ears, she "follows everything" on the radio, her mother said.
"When Daesh was there and we weren't allowed to watch TV, she gave us the news," she said.
Nour said that when she decided to take part in the competition, her family asked: "How do you want to become a journalist when we never hear your voice?"
"I even asked myself: 'How can I do this?'" said Nour, who by her own admission is extremely shy. "But I had to do it, it was my dream."
"I try to look at a particular detail in society and examine it in depth, to make people question themselves," she said.
On Saturday, she asked listeners to think about the word "freedom".
"The country will be built by us, the young," she said.
Moslawi said her previous broadcast on the subject of lying triggered a wave of messages.
"In 10 minutes she was second in the ranking, despite her young age," he said.
"She knows how to reach people."
Nour and MC Rico both won favour with the jury, but despite receiving thousands of votes each, they were beaten to the final by two singers and a reporter.
But Al Ghad is looking for presenters. Despite her young age and her disability, Nour may yet return to the airwaves.
Related Articles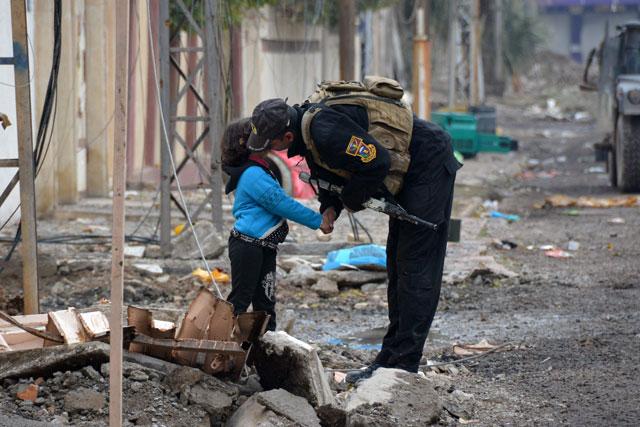 Dec 19,2016
ERBIL, Iraq — Seven-year-old Anas lies in a hospital bed in the northern Iraqi city of Erbil, his little body wrapped in bandages following
Feb 10,2018
AMMAN — Videos of Jordan's young artistic talents started emerging on social media this month, as part of the Rise Talent Competition launch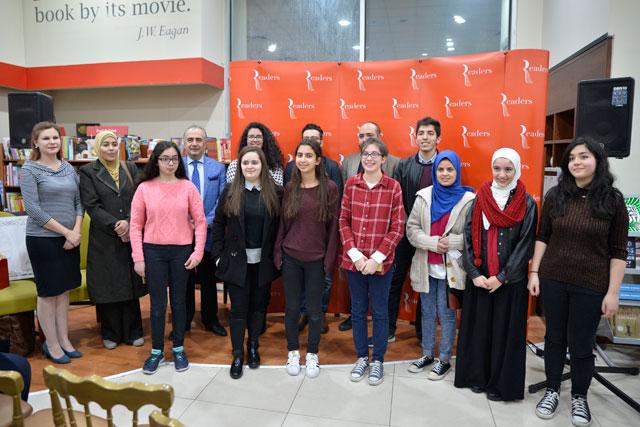 Feb 05,2017
AMMAN — The beauty of literature lies in the potential of words and letters to powerfully evoke and bring to life people, memories or a sens
Newsletter
Get top stories and blog posts emailed to you each day.