You are here
Iraqi brothers smuggled to Greece wore burqas to escape Daesh
By AFP - Aug 15,2015 - Last updated at Aug 15,2015
KOS, Greece — When the Daesh terror group took over their Iraqi city and burned down the family's home, two teenaged brothers decided to risk everything to leave Iraq, cross Syria and reach Europe.
One night in October 2014, "a Syrian man drove us from Al Qaim [Iraq] to Albu Kamal [Syria]. We wore the veil" to avoid being recognised at Daesh checkpoints on the way, 18-year-old Tayib said.
Tayib and his brother Mustafa travelled from the east of Syria across to the northwestern border with Turkey — an epic journey riddled with danger at least 600 kilometres long.
Tayib says they paid the smuggler $1,100 (1,000 euros) for this part of the journey, and then another $1,200 each to travel earlier this week on an inflatable boat from Bodrum in Turkey to the Greek island of Kos.
The two are now waiting to take a ferry to Athens and onward to northern Europe.
They decided to leave their home city, Mosul, which was seized by Daesh in June last year, after jihadists demanded the family pay $1,000 in "tax".
"My mother refused to give them $1,000 so they burnt our house down," Tayib told AFP as he rested by his tent on the beach on the resort island of Kos.
Reaching Kos was also a challenge, but Tayib says he is glad "that the most dangerous part is over — they call them the boats of death".
On Monday, "we will leave here, and then go from [the former Yugoslav Republic of] Macedonia to Serbia to Bulgaria to Austria. We will see the situation there and choose the best country" to apply for asylum, Tayib says.
Mustafa, 17, expressed fears for their family who are now in Baghdad.
"The family has received threats from IS [Daesh] and the militias," he said.
Hundreds of thousands of Iraqis have fled their country since last year's Daesh militant offencive, the UN refugee agency says.
"So far, since January and up until late July 2015, we've had around 5,600 Iraqis arriving in the Greek islands," UNHCR spokeswoman Stella Nanou told AFP.
But unlike Syrians, Iraqis are being registered in Greece as "immigrants, not refugees", according to Major General Zakharoula Tsirigoti, the head of the Greek police's immigration department.
Because registration takes significantly longer for non-Syrians, several Iraqis interviewed by AFP have admitted lying to the authorities about their nationality.
'I knew I would die'
Jaber, 35, was a soldier who decided to flee after the Iraqi army lost the battle last summer against Daesh. He is now living in a tent with his family on the beach, waiting to leave for Athens.
"My wife, my three children and I were smuggled out of Mosul in the back of a truck. We hid in stacks of hay as we crossed the [Iraqi] border and travelled across Syria to Turkey," Jaber said, using a pseudonym for fear of reprisal against relatives in Iraq.
"Daesh massacred many Iraqi soldiers," said Jaber. "I knew that I would die if I stayed."
Then, for about a year in Turkey, Jaber's two-year-old son was in and out of hospital because "he was frequently falling ill".
But the Turkish authorities would not cover the medical bills, he says.
"So we decided to go to Europe. When we arrived in Kos it was like we were born again, but the road ahead is still long, we don't even know how long," Jaber sighed as he sipped coffee at a Kos cafe.
UNHCR's Nanou said people fleeing conflict in both Syria and Iraq require protection.
"It is true that these people are fleeing very serious human rights violations, they have witnessed atrocities and many of those people arrive here with severe traumas," the spokeswoman said.
"This has to be taken into consideration to try to ensure that they are treated in a proper way, that their rights are respected."

'Nothing left in Kobane'
Among the hundreds of refugees and migrants still in Kos are several Syrian Kurdish families who also fled Daesh violence in the devastated town of Kobane, which is located on the Syrian-Turkish border.
Leila, a 35-year-old mother of four with light brown hair and honey-coloured eyes, said the family paid $10,000 to smugglers to reach Kos.
"We had to borrow the money," said Leila, as she nursed her one-year-old baby.
Leila's family decided to flee for good after a Daesh assault killed at least 164 civilians in late June.
"There's nothing left in Kobane, no schools, no security, nothing. I said to myself, I'm going to die anyway, so might as well try and get out," she said.
Related Articles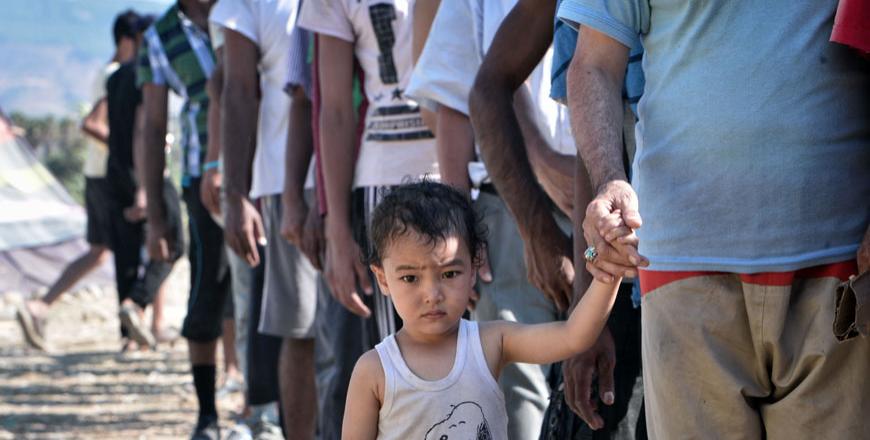 Aug 18,2015
KOS, Greece — Five nights ago, Nada and her children braved a perilous journey in an inflatable dinghy to the Greek island of Kos less than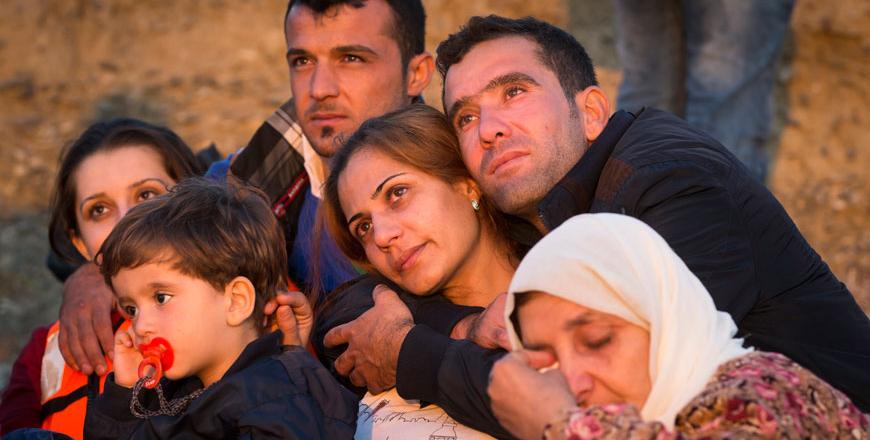 Aug 13,2015
KOS, Greece — Michel Allatuain waited beneath the 14th century fortress at the port of this Greek island on Thursday, desperate for a ferry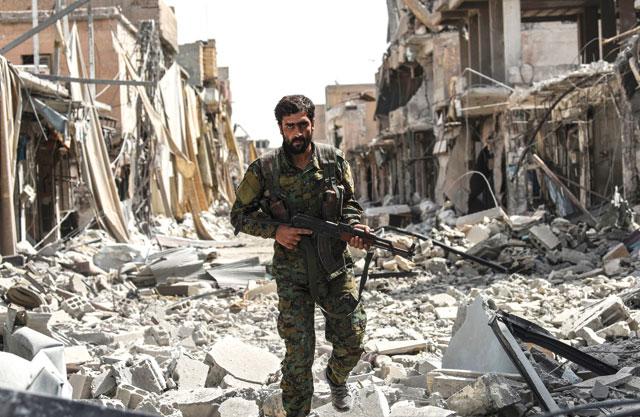 Sep 25,2017
RAQQA, Syria — For three years, Syrian-Kurdish fighter Sevger Himo has been itching to witness the Daesh terror group's demise.
Newsletter
Get top stories and blog posts emailed to you each day.