You are here
Iraqi forces launch push to retake town south of Mosul
By AFP - Aug 24,2016 - Last updated at Aug 24,2016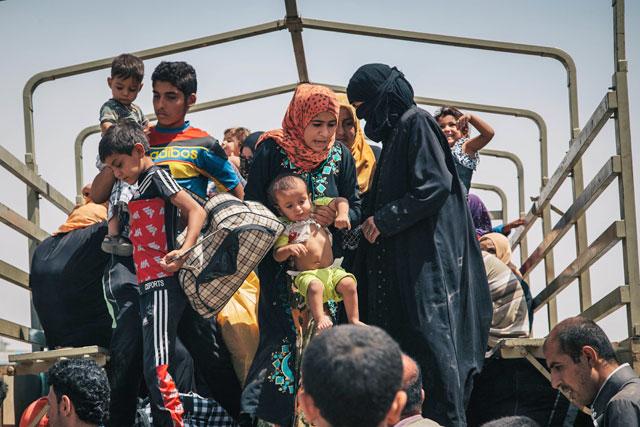 In this August 17 photo, civilians who recently fled territory formerly controlled by Daesh militants get off a truck at the Dibaga Camp for displaced people in Hajj Ali, northern Iraq (AP photo by Alice Martins)
KIRKUK, Iraq — Iraqi special forces led an operation on Tuesday aimed at retaking the extremist-held town of Qayyarah, a key staging base for operations to attack Mosul, military sources said.
Qayyarah lies on the western bank of the Tigris River, about 60 kilometres south of Mosul, the Daesh terror group's last major urban stronghold in Iraq.
With the clock ticking down on what Iraq expects to be its biggest anti-Daesh operation yet, the UN warned of population displacement on a scale not seen in years.
"The operation started at dawn with the participation of Counter-Terrorism Service [CTS] and army forces," Brigadier General Firas Bashar told AFP.
US-led coalition aircraft provided support, said Bashar, the spokesman for the operations command in Nineveh, the province in which Qayyarah and Mosul are located.
"The operation is ongoing and currently achieving its goals," CTS spokesman Sabah Al Noman said.
"Qayyarah will be cleared and the operation wrapped up quickly, bolstering our plans... for the final battle to liberate Mosul," he told AFP.
He said Iraqi forces had been working with armed residents inside the town for this offensive, a rare occurrence.
"There has been coordination with groups of armed residents inside," Noman said, declining to provide further details.
Iraqi forces have spent weeks positioning themselves around the town, which is expected to be used as a launchpad for a broader operation against Mosul in the coming weeks or months.
The United Nations' refugee agency (UNHCR) said that 200,000 Iraqis had already been forced to flee their homes this year and warned that Mosul could trigger an unprecedented crisis.
"Worse is yet to come," the UNHCR representative in Iraq, Bruno Geddo, said. "We predict that it could result in massive displacement on a scale not seen globally in many years."
Nearly 3.4 million people have already been displaced in Iraq since the start of 2014.
Mosul is Iraq's second city and had an estimated population of around 2 million before Daesh took it over in June 2014 in an offensive that sparked large-scale displacement.
Accurate numbers for the population remaining in the city are hard to come by but the UN and other officials have said that up to 1 million civilians may still be living under Daesh rule in the Mosul area.
"We are building new camps and pre-positioning emergency relief kits to ensure people fleeing get rapid assistance," Geddo said.
"But even with the best-laid plans, there will be insufficient camps for all families needing shelter and we need to prepare other options," he added.
Related Articles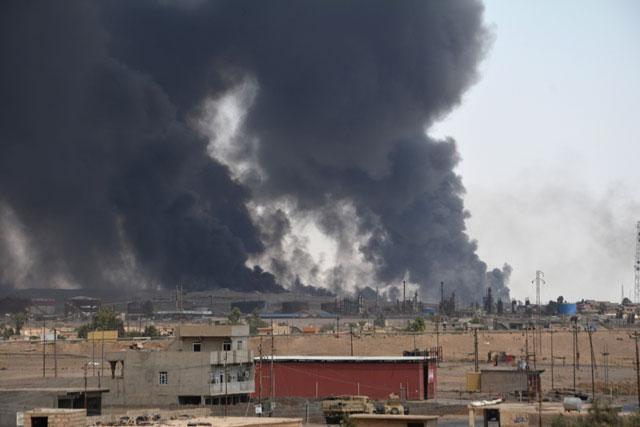 Aug 24,2016
KIRKUK, Iraq — Iraqi forces on Wednesday closed in on the centre of Qayyarah, officials said, on the second day of an operation to recapture
Aug 25,2016
QAYYARAH, Iraq — Iraqi forces on Thursday pushed the Daesh terror group from Qayyarah, a northern town considered strategic for any future o
Jun 22,2017
ERBIL, Iraq — Aid workers are preparing for a potentially massive outflow of civilians from Mosul's Old City, the UN refugee agency's repres
Newsletter
Get top stories and blog posts emailed to you each day.