You are here
Iraqi forces retake Mosul university
By AFP - Jan 14,2017 - Last updated at Jan 14,2017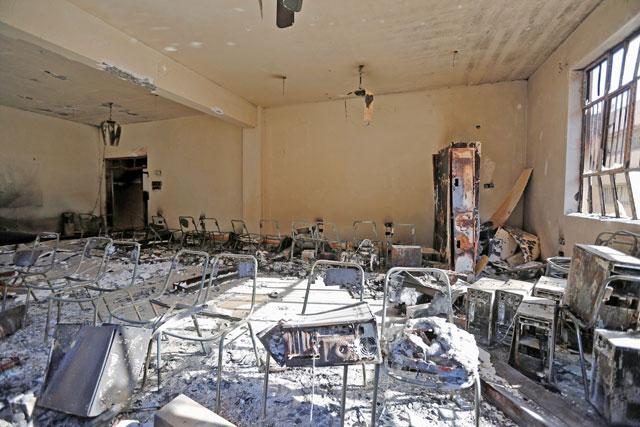 The interior of a burnt building of the University of Mosul is seen during a battle with Daesh militants in Mosul, Iraq, on Saturday (Reuters photo)
ERBIL — Iraqi forces on Saturday retook Mosul's university from the Daesh terror group, the latest key advance in efforts to recapture the eastern side of the city, officers said.
"We can say that the university has been liberated," Maan Saadi, a major general in the Counter-Terrorism Service (CTS), told AFP.
The vast Mosul University campus, one of the biggest in Iraq, lies in the north of the city on the east bank of the Tigris River that splits Mosul in two.
"We have done the hardest part... we may recapture the entirety of the eastern side in the next 10 days or so," Saadi said.
The top CTS commander, General Taleb Sheghati Al Kenani, spoke to state-run Iraqiya TV from the university.
Saadi estimated Iraqi forces had now recaptured 85 per cent of the eastern side since the October 17 launch of a huge offensive to retake Mosul, the extremists' main stronghold in the country.
The initial phase of the offensive saw a variety of forces retake significant swathes of land in little time.
After a lull in operations, the CTS and other forces stepped up their coordination and, with increased air and advisory support from a US-led coalition, launched a fresh push just before the new year.
Over the past two weeks, Iraqi forces have overrun several districts and reached the Tigris River.
The destruction of all bridges over the river in air strikes has made it difficult for Daesh militants in east Mosul to resupply or escape to the west bank, which they still fully control.
The western side of Mosul, which is home to the old city and some of the militants traditional bastions, was always tipped as likely to offer the most resistance.
Related Articles
Jan 15,2017
BAGHDAD — Iraqi special forces swept through the campus of Mosul University on Sunday to clear it of any remaining Daesh terror group milita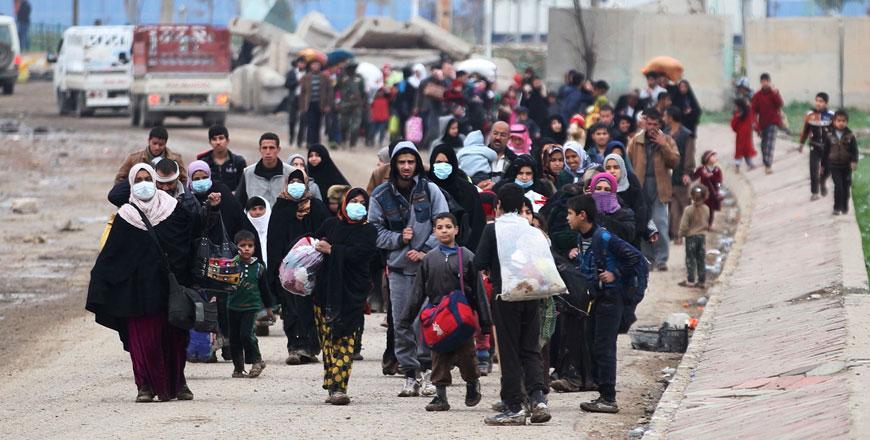 Mar 15,2017
MOSUL — Nearly 100,000 people have poured out of west Mosul in less than three weeks as Iraqi forces fought to retake the area from extremis
Jan 11,2017
ERBIL /BAGHDAD — Iraqi forces pushed Daesh militants back further in Mosul on Tuesday in a renewed effort to seize the northern city and dea
Newsletter
Get top stories and blog posts emailed to you each day.