You are here
Israel's proposed Jewish nation-state law hits hurdle
By Reuters - Nov 16,2014 - Last updated at Nov 16,2014
OCCUPIED JERUSALEM — Divisions within Prime Minister Benjamin Netanyahu's governing coalition delayed on Sunday a preliminary vote on a proposed law to declare Israel the nation-state of the Jewish people.
Justice Minister Tzipi Livni, who heads a centrist party, has expressed concern that the rightist-backed legislation would put preservation of Israel's Jewish character above democratic values, and she blocked its discussion in a ministerial committee she chairs.
In now-frozen peace talks, Palestinians had rejected Netanyahu's demand that they recognise Israel as a Jewish state. Legislators from the country's Arab minority have described the bill as racist.
Netanyahu opened the weekly Cabinet meeting on Sunday by promising to "move forward on the nationality law" proposed by his right-wing Likud Party and far-right allies.
The Israeli leader said it was time for the country's courts, which have been attacked by some ultranationalists as supportive of Palestinian land rights, "to recognise the aspect of our being the nation state of the Jewish people".
With Likud's support, the bill, which Netanyahu said would ensure equal rights for all Israeli citizens, had been expected to receive approval from Livni's ministerial committee.
After Livni intervened, Netanyahu effectively side-stepped her, announcing he would move discussion of the legislation from her committee to the full Cabinet. No date was announced for the cabinet debate.
Underscoring splits in the coalition, Economy Minister Naftali Bennett said he would subsequently withhold his far-right Jewish Home Party's support for bills proposed by centrist members.
Related Articles
May 07,2017
OCCUPIED JERUSALEM — Israel's Cabinet breathed new life on Sunday into efforts to anchor in law the country's status as a Jewish state, legi
Dec 03,2014
Israeli political leaders agreed Wednesday to hold a snap election next March, with Prime Minister Benjamin Netanyahu gambling on a return to power after his ruling coalition collapsed.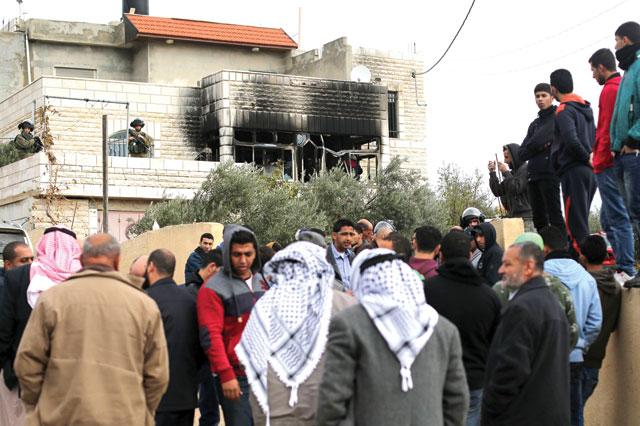 Nov 23,2014
Israel's government Sunday endorsed a proposal to anchor in law the country's status as the national homeland of the Jewish people, drawing fire from critics who said it weakened democracy.
Newsletter
Get top stories and blog posts emailed to you each day.