You are here
Israel woos West African leaders at summit
By AFP - Jun 05,2017 - Last updated at Jun 05,2017
MONROVIA — Israeli Prime Minister Benjamin Netanyahu on Sunday joined West African leaders at a summit in Liberia, where they hailed peacekeeping efforts in the region but warned about threats to stability.
Netanyahu, who had visited east Africa in July 2016, vowed that they had "no better partner" than his country after he was received by Liberian President and outgoing head of the Economic Community of West African States (ECOWAS) Ellen Johnson Sirleaf.
"Israel is coming back to Africa and Africa is coming back to Israel. I believe in Africa. I believe in its potential, present and future. It is a continent on the rise," said the Israeli leader.
"Africans are seizing the future. Israel wants to seize this future with you. You truly have no better partner for this mission than Israel," he added.
Sirleaf hailed the contribution of ECOWAS forces in restoring peace in her country, wracked by a bloody civil war from 1989-2003.
"This marks a turning point in the post-conflict recovery in the reconstruction of our country," she said. "Many ECOWAS citizens made the ultimate sacrifice with their lives for the uninterrupted peace we continue to enjoy.
But she warned "Today, terrorist attacks are endangering the stability in our regions."
On Saturday a Gambian protester died of gunshot wounds after being shot as supporters of former Gambian leader Yahya Jammeh clashed with ECOWAS forces, deployed in the country since January.
Related Articles
Dec 24,2017
MONROVIA — Liberians choose a new leader on Tuesday in a run-off between Vice President Joseph Boakai and footballing icon George Weah, a vo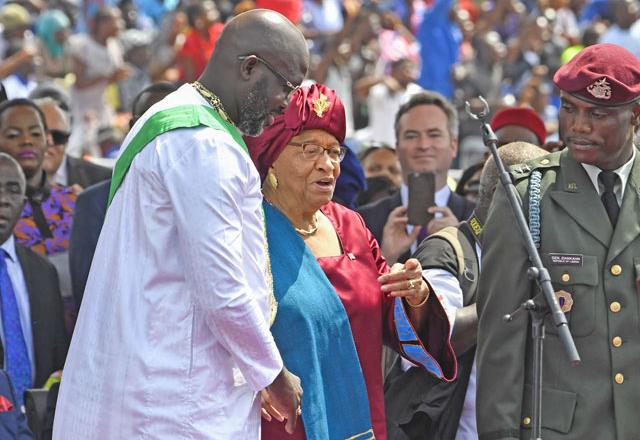 Jan 22,2018
MONROVIA — To the cheers of a crowd fired by his promise to bring them jobs and prosperity, former football star George Weah was sworn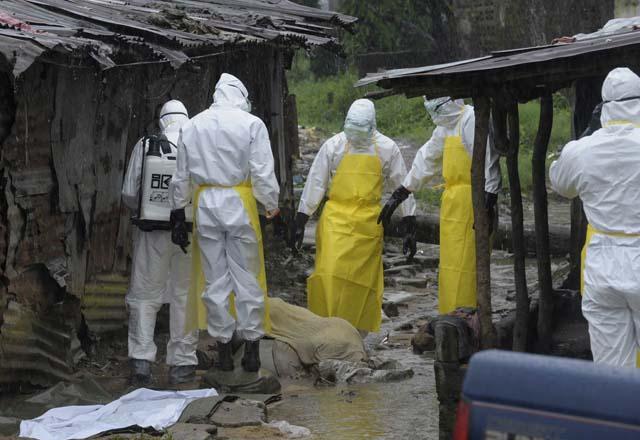 Aug 18,2014
Liberian officials were searching Monday for 17 Ebola patients who fled an attack on a quarantine centre in the capital Monrovia, raising fears that they could spread the deadly and highly contagious disease.
Newsletter
Get top stories and blog posts emailed to you each day.