You are here
Israeli air raid in Gaza Strip kills one, wounds three — officials
By AFP - Jan 14,2016 - Last updated at Jan 14,2016
Palestinian mourners carry the body of Mustafa Adel Al Khatib, 18, during his funeral in the West Bank city of Ramallah, on Wednesday (AP photo)
GAZA CITY, Palestinian Territories — An Israeli air raid on Wednesday in the northern Gaza Strip allegedly targeting fighters killed one Palestinian and wounded three others, the Israeli forces and a Palestinian official said.
Israeli aircraft "targeted a terror cell plotting to detonate an explosive device against [military] forces stationed along the border of the northern Gaza Strip", the Israeli army said.
It declined to provide further details on the raid.
A Gaza health ministry spokesman said one person was killed and three wounded on a beach in the area of Beit Lahiya, located near the Palestinian enclave's northern border with Israel.
The spokesman identified the person killed as Musa Abu Zuaiter, 31, and said the casualties were the result of Israeli rocket fire.
The air raid marks a departure from recent Israeli strikes in the Gaza Strip, which have usually followed rocket fire from Palestinian fighters and have rarely led to casualties.
There was no reported rocket fire from Gaza before Wednesday's strike, but there have been a number of recent incidents along the Gaza border, including explosions and gunfire targeting Israeli soldiers.
"Forces guarding the border with Gaza face a growing threat from hostile terror groups attempting to destabilise the situation on the ground," Israeli military spokesman Peter Lerner claimed in a statement following Wednesday's strike.
Israel has waged three wars on Gaza since 2008, including a devastating 50-day aggression in 2014. The enclave remains under an Israeli blockade.
Senior Hamas official Salah Al Bardawil warned Israel after the strike that "targeting citizens in Beit Lahiya this morning is playing with fire".
The raid comes amid a wave of Palestinian knife, gun and car-ramming attacks in Israel and the occupied West Bank that began in October.
The Gaza Strip has remained largely calm, though violent protests have broken out along the heavily guarded border and a number of Palestinians have been killed during confrontation with Israeli forces.
Israeli media reports have quoted military officials as saying they believe Hamas elements have sought to further inflame the violence in hopes of sparking a fully fledged uprising.
The movement also has a presence in the West Bank, which is geographically separated from the Gaza Strip and where the Palestinian Authority, dominated by president Mahmoud Abbas's Fateh Party, is based.
Hamas in Gaza has however faced pressure over the slow rebuilding process following the 2014 Israeli aggression that left more than 100,000 people homeless and killed more than 2,200.
Israel's blockade as well as a lack of donor contributions and coordination between Hamas and the Palestinian Authority have been blamed for the delays.
Hamas also faces a limited but signficant challenge from extremists in the enclave who sympathise with the Daesh group.
Extremists have claimed responsibility for much of the recent rocket fire from Gaza towards Israel.
At the same time, Hamas has also reportedly rebuilt tunnels destroyed by Israel in 2014 that Israeli officials say could be used to carry out attacks.
In October a pregnant Palestinian mother and her toddler were killed in an Israeli air raid in the Gaza Strip.
Israel said at the time it had targeted "two Hamas weapon manufacturing facilities" in response to rocket launches at Israel, as well as a number of attempts by Palestinians to violently break into Israel from Gaza.
Related Articles
Dec 20,2014
Israeli aircraft hit Gaza for the first time since an August truce ended 50 days of war after a rocket hit Israel, witnesses and the army said early Saturday.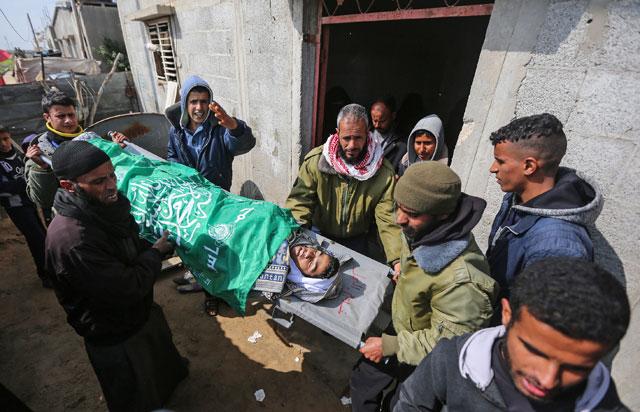 Feb 20,2018
GAZA CITY, Palestinian Territories — Israeli warplanes carried out a fresh round of strikes in the Gaza Strip on Monday after a rocket fired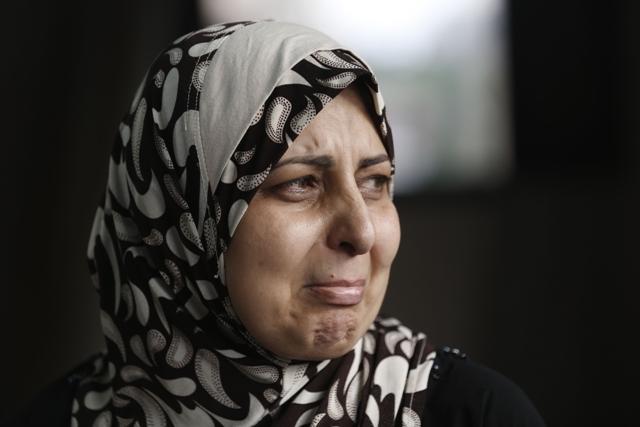 Jul 12,2014
Sixteen Palestinians were killed in Israeli air strikes on the Gaza Strip early Saturday, bringing the toll on the fifth day of violence to 121, medics said.
Newsletter
Get top stories and blog posts emailed to you each day.