You are here
Israeli court extends detention of extremist Jewish leader
By AFP - Aug 04,2015 - Last updated at Aug 04,2015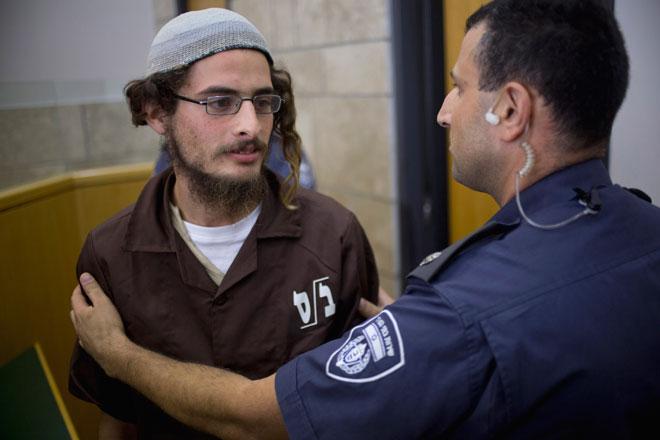 Head of a Jewish extremist group Meir Ettinger appears in court in Nazareth Illit , Israel, on Tuesday (AP photo)
NAZARETH, Israel — An Israeli court Tuesday ordered the head of a Jewish extremist group to remain in custody after his arrest following the burning to death of a Palestinian baby, judicial sources said.
The court in Nazareth in northern Israel extended Meir Ettinger's detention until at least Sunday, the sources said.
Ettinger, whose grandfather Meir Kahane founded the racist anti-Arab movement Kach, was arrested on Monday "because of his activities in a Jewish extremist organisation", a spokesman for the Shin Bet internal security service told AFP.
According to Israeli media, he was the brains behind a June 18 arson attack on a shrine in northern Israel where Christians believe Jesus performed the miracle of the loaves and fishes.
Israeli forces said Ettinger, who is in his 20s, was suspected of "nationalist crimes", but did not accuse him of direct involvement in last week's firebombing of a Palestinian home in the occupied West Bank, in which a toddler was burned to death.
"All that is window dressing, there is nothing on file" connecting Ettinger to that crime, his lawyer Yuval Zemer told reporters after Tuesday's hearing, which featured a smiling Ettinger flanked by two courtroom guards.
Media reports said Ettinger could face a year of "administrative detention" under the government's harder line against "Jewish terrorists".
Israel normally applies the measure, which dates from British-mandated Palestine, against Palestinians, allowing renewable six-month periods of detention without trial.
But it can now be used with Jewish detainees in cases of insufficient evidence to go to trial or if the suspect refuses to testify.
Friday's attack, which killed 18-month-old Ali Saad Dawabsheh, sparked an international outcry over Israel's failure to get to grips with violence by hardline Jewish settlers.
Dawabsheh's parents and brother were badly burned in the attack and remain in a "critical" condition, a hospital spokeswoman said.
Related Articles
Aug 03,2015
OCCUPIED JERUSALEM — The head of a Jewish extremist group, Meir Ettinger, was arrested on Monday following the death of a Palestinian baby i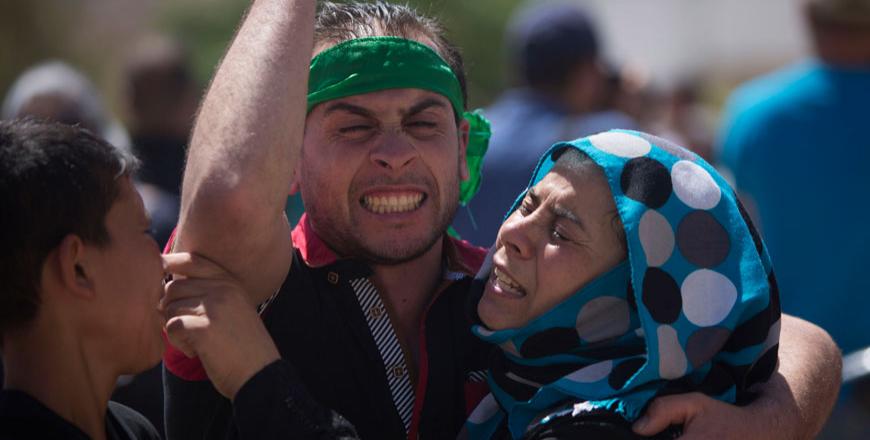 Aug 08,2015
NABLUS, Palestinian Territories — The father of a Palestinian toddler killed last week when their home was firebombed by Jewish extremists d
Aug 09,2015
OCCUPIED JERUSALEM — Israel arrested several suspects Sunday in raids linked to the deadly firebombing of a Palestinian home and placed two
Newsletter
Get top stories and blog posts emailed to you each day.