You are here
Israeli forces arrest suspects in deadly West Bank arson probe
By AFP - Aug 09,2015 - Last updated at Aug 09,2015
Mohammed, the father of Saad Dawabsheh, a Palestinian man who was killed alongside his toddler when their house was firebombed by Jewish extremists on July 31, prays at the family's burnt-out home in the West Bank village of Duma, the day after his son's funeral on Sunday (AFP photo)
OCCUPIED JERUSALEM — Israel arrested several suspects Sunday in raids linked to the deadly firebombing of a Palestinian home and placed two more alleged Jewish extremists in a controversial form of detention without trial.
The moves came as calls mounted for a crackdown on Jewish extremism in the wake of the July 31 arson attack in the West Bank village of Duma that killed an 18-month-old boy and his father.
The child's mother and four-year-old brother were also critically wounded in the firebombing, which occurred only hours after a stabbing attack at a Jerusalem Gay Pride march that killed a 16-year-old girl and wounded five other people.
While the attacks were not related, both have led to criticism of Israel's government and security forces, who have been accused of failing to properly address Jewish extremism.
Prime Minister Benjamin Netanyahu has pledged to tackle the problem and labelled the firebombing "terrorism" — a word usually used by Israelis to refer to violence by Palestinians.
The suspects arrested Sunday were detained in raids on wildcat Jewish settlement outposts in the occupied West Bank as part of "the investigation into the events that occurred in Duma", Israeli forces said in a statement.
It did not give identify the suspects or say how many were arrested.
The international community regards all Jewish settlements in the West Bank as illegal but the Israeli government makes a distinction between those it has authorised and those it has not.
The wildcat outposts, often little more than a few caravans, are notorious for housing young hardliners, referred to in Israel as hilltop youth.
Separately, the defence ministry said two more alleged Jewish extremists were placed in what is known as administrative detention, which allows suspects to be held without charge for six-month intervals that can be renewed indefinitely.
A third alleged extremist was put in administrative detention several days ago. The measure is usually used for Palestinians.
One of those placed under the measure on Sunday was Meir Ettinger, a 23-year-old accused of being a key figure in a loose band of youths suspected to be behind a string of nationalist hate crimes.
Ettinger's grandfather Meir Kahane founded Kach, a racist movement that wanted to chase Arabs from Israel. Kahane was assassinated in New York in 1990.
Netanyahu vows action
The three under administrative detention have not been directly accused of the firebombing.
Defence Minister Moshe Yaalon said in a statement the two interned on Sunday were suspected of links to a "Jewish extremist organisation".
Administrative detention is intended to allow authorities to hold suspects while continuing to gather evidence, with the aim of preventing further attacks in the meantime. It also allows authorities to avoid divulging sensitive intelligence.
The father in the firebombing, Saad Dawabsheh, died of his wounds on Saturday and relatives at his funeral accused Israeli authorities of failing to address violence by hardline Jewish settlers.
In response to his death, Netanyahu reiterated that "we will not countenance terrorism of any kind."
The toddler, Ali Saad Dawabsheh, died on the day of the attack.
The family's small brick and cement home was gutted by the fire, and a Jewish Star of David was spray-painted on a wall along with the words "revenge" and "long live the Messiah."
Some of those at the father's funeral on Saturday hurled rocks at Israeli border police, who responded with tear gas.
On Monday, the Palestinians submitted a request to the ICC to probe the firebombing and "settler terrorism".
Amid the concerns over Jewish extremism, the head of far-right group Lehava, Benzi Gopstein, last week was reported to have called for the torching of churches during a panel discussion.
A Catholic official told AFP on Sunday that an assembly of churches in the region had filed a complaint with police over the reported comments.
In June, part of a shrine in northern Israel where Christians believe Jesus carried out the miracle of loaves and fishes was torched. Three alleged extremists have been charged in connection with the arson.
Related Articles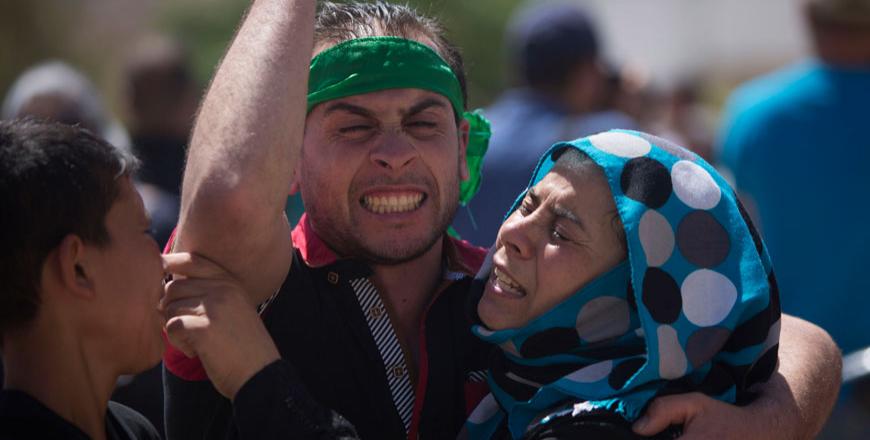 Aug 08,2015
NABLUS, Palestinian Territories — The father of a Palestinian toddler killed last week when their home was firebombed by Jewish extremists d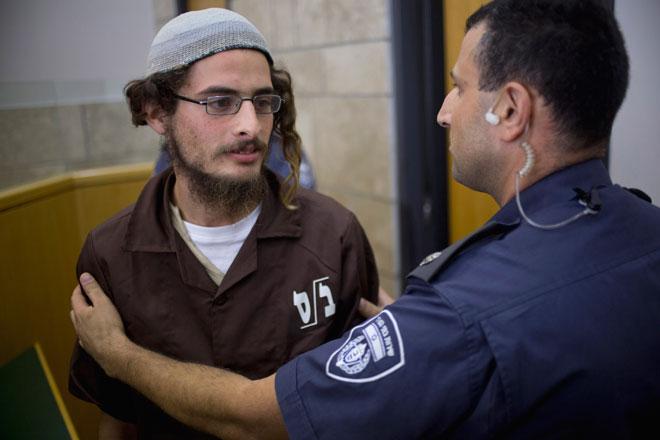 Aug 04,2015
NAZARETH, Israel — An Israeli court Tuesday ordered the head of a Jewish extremist group to remain in custody after his arrest following the
Aug 03,2015
OCCUPIED JERUSALEM — The head of a Jewish extremist group, Meir Ettinger, was arrested on Monday following the death of a Palestinian baby i
Newsletter
Get top stories and blog posts emailed to you each day.