You are here
Kurds say Iraqi bid to thwart oil exports via Turkey will fail
By Reuters - May 25,2014 - Last updated at May 25,2014
ERBIL, Iraq — Iraq's bid to thwart exports of oil from Kurdistan via Turkey by filing for international arbitration is a "hollow threat" that will fail, the autonomous region said on Sunday.
The Iraqi oil ministry said on Friday it was taking legal action against Ankara and state-owned pipeline operator BOTAS for facilitating the first sale of crude to be piped from Kurdistan without Baghdad's consent.
The move raised the stakes again in a long-running game of political brinkmanship with ramifications for Iraq's territorial integrity, as Kurdistan seeks greater self-sufficiency.
The Kurdistan Regional Government (KRG) said it was undeterred by Baghdad's "self-defeating" request for arbitration at the Paris-based International Chamber of Commerce and accused the Iraqi oil ministry of flouting the country's constitution.
"The KRG assures its contractors and international partners, including transporters and traders, that it will not allow hollow threats from the Iraqi oil ministry to interfere with the KRG's oil export regime," it said in a statement.
"Its threats will fail."
The Kurds say they are entitled to develop and market the resources in their region, and late last year finished building a pipeline to Turkey that circumvents federal export infrastructure.
Oil has been flowing through the new pipeline into storage tanks at the Turkish port of Ceyhan since the start of the year, and the first shipment of more than one million barrels left shore last week.
Baghdad claims exclusive rights to manage all the oil in Iraq, and has already cut the Kurds' share of state revenue as punishment for their move to export unilaterally, plunging the region into economic crisis.
"These efforts are misguided and can only harm the federal government," read the statement, noting that previous attempts to blacklist companies operating in the Kurdish region had proved unsuccessful.
The KRG also blamed the Iraqi oil ministry for misleading the federal government and parliament about the nature and extent of Kurdish exports, and reasserted its right to receive revenue from crude sales directly.
Last week, the KRG said oil revenue from the sale would be deposited in an account in Turkey's Halkbank.
"The KRG warns against any internationalising of this Iraqi domestic constitutional issue by attempting arbitration processes obstructing the KRG's constitutional right to sell its oil to the international market," its statement said.
Related Articles
Jan 18,2014
Iraq will seek legal redress and take other measures to punish Turkey and Iraqi Kurdistan, as well as foreign companies, for any involvement in Kurdish exports of "smuggled" oil without Baghdad's consent, Iraq's oil minister said on Friday.
Oct 29,2017
ERBIL/BAGHDAD Iraq — Iraqi Kurdish leader Masoud Barzani informed the region's parliament on Sunday that he would give up his position as pr
Jul 03,2014
Iraq's autonomous Kurdish region has hit back at Baghdad over independent oil exports, a letter from the Kurdistan Regional Government (KRG) showed, threatening to counter sue the central government for trying to block its sales.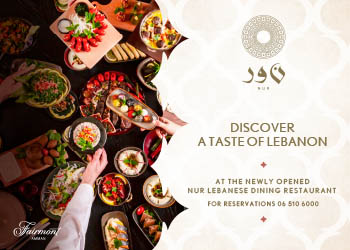 Newsletter
Get top stories and blog posts emailed to you each day.