You are here
Kuwait sentences two to death for 'spying for Iran'
By AFP - Jan 13,2016 - Last updated at Jan 13,2016
KUWAIT CITY — Kuwait on Tuesday sentenced two defendants to death, including an Iranian being tried in absentia, after they were convicted of "spying for Iran" and plotting attacks in the Gulf country.
The Iranian, Abdulreda Hayder, was on trial along with 25 Kuwaiti Shiites on charges of spying for Iran and hiding large quantities of arms and ammunition in underground depots.
The court said Hayder is an Iranian spy who recruited the Kuwaiti Shiites and arranged for their travel to Lebanon, where they received military training from Iran-backed Shiite militia group Hizbollah.
The other man sentenced to death, Kuwaiti Hasan Abdulhadi Ali, had been a member of Hizbollah since 1996 and was "the mastermind of the cell", the court said.
It sentenced another defendant to life in prison. Nineteen were jailed for between five and 15 years, two of them in absentia. Three were acquitted and one was fined 5,000 dinars ($16,500).
The court said Ali had reached out to an Iranian diplomat at Tehran's embassy in Kuwait City and later travelled to Iran, where he was in contact with the Revolutionary Guard.
The ruling said that Ali arranged with the Revolutionary Guard to smuggle large quantities of arms and explosives into Kuwait.
The defendants were also convicted of spying for Hizbollah, smuggling in and assembling explosives, and possessing firearms and ammunition.
The verdicts can be appealed.
Kuwaiti authorities said in August they had dismantled an Iran-linked cell and seized large quantities of arms, explosives and ammunition.
During the trial, which began in September, all 23 defendants present in court denied the charges and alleged that confessions were extracted under torture.
They told the court they were beaten and given electric shocks, with interrogators threatening to kill them if they did not sign prepared confessions.
Iran has denied any links to the group.
The verdicts come amid deep tensions between Tehran and Gulf Arab states after Iranian protesters on January 2 torched Saudi Arabian diplomatic missions in the Shiite-dominated Islamic republic.
The attacks were in anger over Riyadh's execution of Sheikh Nimr Al Nimr, a prominent cleric from the kingdom's Shiite minority.
Riyadh cut diplomatic ties with Tehran the next day and a number of its Sunni Arab allies followed suit, including Bahrain and Sudan. Other Arab countries downgraded ties or recalled their envoys from Tehran.
Kuwait recalled its ambassador from Iran to protest the attacks and summoned Tehran's ambassador to express its disapproval.
Around a third of Kuwait's native population of 1.3 million is Shiite.
Another Sunni-ruled Gulf state, Bahrain, said on Wednesday that it had dismantled an Iran-linked "terror" cell that was planning attacks in the kingdom.
The hearing Tuesday was held amid tight security, with armoured vehicles with mounted machine guns stationed around the Palace of Justice in Kuwait City.
Only close relatives of the defendants, lawyers and journalists were allowed to attend the hearing.
Related Articles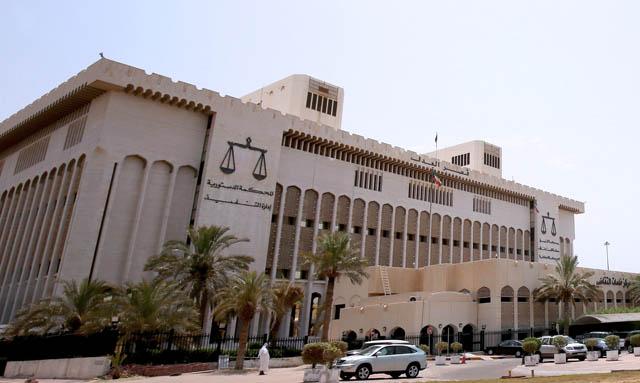 Jun 19,2017
KUWAIT CITY — Kuwait's supreme court on Sunday reduced the death sentence of a Shiite citizen convicted of forming a pro-Iranian cell and of
Jan 07,2016
DUBAI — Bahrain said Wednesday it had dismantled an Iran-linked "terror" cell that was planning attacks in the kingdom, amid a growing diplo
Jul 21,2017
KUWAIT CITY — Kuwait on Thursday expelled Iranian diplomats and closed some embassy missions after the emirate's top court convicted a "terr
Newsletter
Get top stories and blog posts emailed to you each day.