You are here
Le Pen to meet first head of state during Lebanon trip
By AFP - Feb 18,2017 - Last updated at Feb 18,2017
PARIS — France's far-right leader and presidential candidate Marine Le Pen will meet Lebanon's president on Monday, her first official head-to-head talks with a head of state.
The trip will allow her to meet "leading politicians and religious figures" in Lebanon, her National Front party said Saturday.
Le Pen is leading polls of voters' intentions for the first round of the French election on April 23.
Shunned by many European leaders over her party's stance on immigration and anti-EU message, Le Pen's meeting with President Michel Aoun in Beirut is designed to add to her international credibility.
Le Pen will also meet Prime Minister Saad Hariri, an opponent of the Syrian President Bashar Assad. Le Pen has criticised the EU's calls for Assad to stand down after nearly seven years of war.
France had mandate power over Lebanon and neighbouring Syria during the first half of the last century, and ties between the countries have remained close.
Rival presidential hopeful and former economy minister Emmanuel Macron visited Beirut on January 24, where he met both Aoun and Hariri.
While he did not call for an alliance with Assad, Macron advocated a "balanced policy" towards the regime and the myriad rebels fighting it.
Right-wing candidate Francois Fillon, dogged by revelations that his wife was paid for years with public funds for a suspected fake job as a parliamentary aide, cancelled a visit this month to Lebanon and Iraq.
Le Pen has met few foreign leaders since taking control of the National Front in 2011: She met no high-ranking Canadian politicians in a visit to Quebec last year, and Chancellor Angela Merkel refused to meet with her during a gathering of eurosceptic and far-right leaders in Germany last month.
And Spanish Prime Minister Mariano Rajoy told AFP last week that "a victory of the populists would be the end of Europe", a clear reference to Le Pen's call for a referendum on France's EU membership.
But although this would be Le Pen's first official meeting with a head of state, a source in her party said it was not the first time she had met a foreign leader, while not elaborating further as to who she might have previously seen less formally.
Related Articles
Feb 21,2017
BEIRUT — French far-right National Front presidential candidate Marine Le Pen cancelled a meeting on Tuesday with Lebanon's grand mufti, its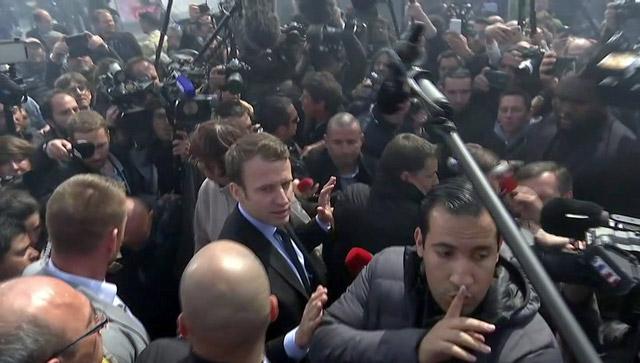 Apr 26,2017
AMIENS, France — French presidential frontrunner Emmanuel Macron was booed and heckled with chants backing his far-right rival Marine Le Pen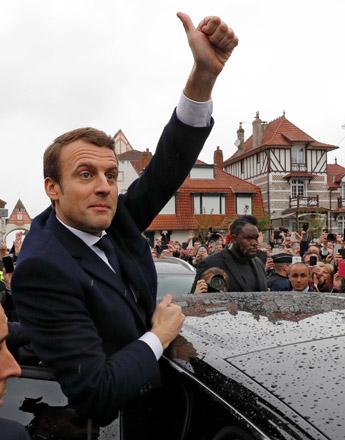 May 07,2017
PARIS — Pro-European centrist Emmanuel Macron resoundingly won France's landmark presidential election, first estimates showed Sunday,
Newsletter
Get top stories and blog posts emailed to you each day.