You are here
Lebanese TV contempt trial opens at Hariri tribunal
By AFP - Apr 16,2015 - Last updated at Apr 16,2015
THE HAGUE — The contempt of court trial of a Lebanese journalist and her television station opened Thursday before the Special Tribunal for Lebanon (STL), set up to try the killers of slain former premier Rafiq Hariri.
Karma Khayat and Al Jadeed TV have been charged with two counts of contempt and obstruction of justice for publishing details of alleged witnesses in the trial of five men accused of murdering the billionaire Hariri in 2005.
"Their conduct continues to put people and their lives and their families at risk," prosecutor Kenneth Scott told the Hague-based tribunal.
"Freedom of speech comes with responsiblities," Scott added, as the hearing started at the STL's fortress-like building located in a leafy suburb of the Dutch city.
Khayat's Al Jadeed station — which had been critical of Hariri — broadcast five programmes in August 2012 on alleged witnesses due to testify at the trial, with the STL later saying "11 witnesses were approached".
The witnesses' faces were hidden and names were not mentioned, but "nobody was fooled" as to who they might be, Scott told the judge.
He said witnesses' voices were not masked and information such as initials, occupations, the businesses where they worked and even their vehicles' licence plates were mentioned, or appeared in camera shots.
'Shooting messenger'
The broadcasts undermined the public's confidence in the tribunal to protect witnesses, said Scott who added "if witnesses do not come to this tribunal and present their evidence, this tribunal is finished... we can all go home."
"They [Al Jadeed] wanted a big scoop and were willing to do whatever it took to get it," he said.
Khayat, who faces a maximum seven-year prison sentence, and/or a fine of up to 100,000 euros ($106,000) if found guilty, has denied the charges.
"We wanted to show the public how taxpayers' money is being used, in this case to finance a court that does not work well," she told AFP in an interview ahead of the hearing.
Speaking in Arabic, she told the court: "It's our right to ensure that this money [to fund the tribunal] is spent correctly."
She said there was a large contrast between the STL and its "luxury building" and courtroom "stars" and that of the limited means of the Lebanese judiciary.
"We dare to reveal its errors," Khayat said.
Her lawyer Karim Khan told the court the prosecutor was "shooting the messenger" because Al Jadeed was not responsible for leaks of the witnesses' identities.
Set up in 2007, the STL is the only international ad hoc tribunal with the jurisdiction to try an act of terror, specifically dealing with Hariri's death.
Its budget is around 60 million euros of which 49 per cent is funded by Lebanon and the rest by the international community, roughly half of that of the nearby permanent International Criminal Court, which is investigating more than 20 cases.
Hariri and 22 others, including a suspected suicide bomber, died in a massive car bomb blast on the Beirut waterfront on February 14, 2005.
Five suspected members of the powerful Shiite movement Hizbollah have been indicted by the court and their trial in absentia opened in January 2014 last year. Despite international warrants, the five are yet to appear in court.
Hizbollah accused the court of being part of an "Israeli-US" plot and vowed the suspects will never be found.
The pro-Hizbollah Al Akhbar newspaper and its editor in chief Mohamed Al Amin have been charged with a similar offence. That trial is scheduled to open at a date still to be set.
Related Articles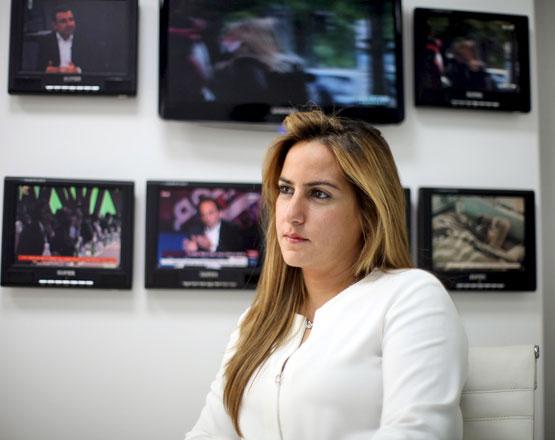 Sep 19,2015
THE HAGUE — A Lebanese television station was Friday cleared of charges of contempt for publishing details of witnesses in the trial of the
May 13,2014
A Lebanese journalist pleaded not guilty on Tuesday to charges of contempt for publishing witness details at a tribunal set up to try the killers of slain former prime minister Rafiq Hariri.
Sep 29,2015
THE HAGUE — The tribunal set up to try the killers of former Lebanese prime minister Rafiq Hariri on Monday fined a journalist 10,000 euros
Newsletter
Get top stories and blog posts emailed to you each day.