You are here
Lebanon's Hariri demands 'justice' for slain father at trial
By AFP - Sep 11,2018 - Last updated at Sep 11,2018
LEIDSCHENDAM, The Netherlands — Lebanon's incoming prime minister called for "justice" but not revenge on Monday as the trial of four Hizbollah suspects over the assassination of his father Rafiq Hariri in 2005 entered its final stretch.
Saad Hariri was in court in The Netherlands to hear the first day of closing arguments at the UN-backed tribunal into the "horror" suicide blast that changed the face of the Middle East.
Prosecutors said Rafiq Hariri, a billionaire Sunni former premier, was targeted by the Shiite militant group Hizbollah because he opposed Syria's control over Lebanon.
The tribunal is unique in international justice because it is trying the four defendants in absentia over the attack that killed 21 people besides Hariri and wounded 226.
"There is no doubt that this day is difficult for me, as the son of Rafiq Hariri," Saad Hariri told reporters outside the Special Tribunal for Lebanon in Leidschendam, a suburb of The Hague.
"From the start, we demanded justice because we believe that justice and the truth protect Lebanon. This is what we always wanted and we never resorted to revenge."
While the younger Hariri said he had "no doubt" that Syria had a "huge problem" with his father, he would "deal with this issue as a responsible official" to maintain his country's fragile political balance.
His efforts to form a Cabinet for a third term as premier have been locked in a three-month dispute over ministerial posts, while he himself had a turbulent patch in 2017 when he announced his surprise resignation during a trip to Saudi Arabia.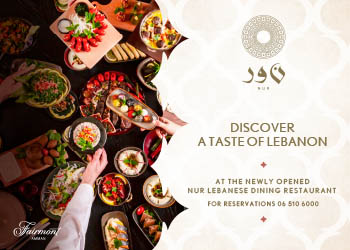 Newsletter
Get top stories and blog posts emailed to you each day.