You are here
Libya evacuations gather pace as Tripoli clashes kill at least 22
By AFP - Aug 03,2014 - Last updated at Aug 03,2014
TRIPOLI — The exodus of foreigners from Libya gathered pace Sunday as the government said at least 22 people were killed in clashes in Tripoli and warned of a "worsening humanitarian situation".
Thousands of Egyptians seeking to flee the strife-torn North African country were being airlifted home after being allowed into neighbouring Tunisia, many after a wait of several days at a border crossing.
And a British navy ship was evacuating Britons from Tripoli, the defence ministry in London said.
The latest flare-up, which broke out on Saturday, takes the death toll in Tripoli to 124 since July 13, with more than 500 wounded.
A medical source said the weekend casualty figures of 22 dead and 72 wounded did not cover hospitals outside Tripoli, in particular in the town of Misrata which has sent fighters to the capital.
The transitional government said "several hundred" families had been displaced and there was a "worsening humanitarian situation" in Tripoli, where petrol, bottled gas and food supplies are scarce.
On Sunday, the city centre was livelier than in past days despite the renewed fighting around the airport to the south.
However, most shops and banks were shut and the sky was filled with black smoke from a fuel depot ravaged by a fire resulting from the clashes of the past two weeks.
Tripoli airport has been closed and several aircraft destroyed or damaged in the clashes between rival militias which fought together in 2011 to help overthrow dictator Muammar Qadhafi.
The unrest is seen as a struggle for influence, both between regions and political factions, as Libya plunges into chaos, with authorities failing to control the dozens of militias in the absence of a structured regular army and police force.
In Tunisia, buses started on Saturday to pick up Egyptian evacuees at the Ras Jedir border crossing to take them to Jerba airport, 100 kilometres north, for flights back to Egypt, AFP journalists said.
Egypt's civil aviation minister, Hossam Kamal, said 1,796 people had been taken to Jerba and another 1,355 were to be transferred there on Sunday, with five flights home planned.
As of Saturday evening, about 6,000 people were awaiting evacuation and neither Libya, Egypt nor Tunisia could say on Sunday how many were still awaiting transport.
"The humanitarian situation is critical, as some people haven't eaten for five or six days," Red Cross official Mongi Slim told AFP on the phone.
"The authorities have allowed us to provide them with food."
Tunisia had refused to admit people who were neither Libyan nor Tunisian unless they could prove they would be immediately repatriated and were only transiting the country.
The government said it could not cope with a large number of Arab or Asian workers fleeing Libya as it did during the anti-Qadhafi armed revolt of 2011.
The Ras Jedir crossing was shut on Friday and part of Saturday after violent clashes between Libyan border guards and hundreds of Egyptians who had tried to storm the border post.
On Sunday, the crossing was operating normally.
Since mid-July, Libya has seen deadly clashes been rival militias in both Tripoli and the eastern city of Benghazi.
Tripoli airport has been closed since gunmen, mostly Islamists, attacked it in a bid to wrest control from the Zintan brigade of former rebels who have held it since the 2011 revolt.
Britain's defence ministry, meanwhile, said HMS Enterprise, which had been on a Mediterranean deployment, arrived off Tripoli on Sunday.
"A number of passengers were transferred to Enterprise by boat and given supplies for the journey," it added.
A foreign ministry spokesman said that most of those being evacuated from Tripoli, believed to number around 100, were British.
Britain is also planning to temporarily suspend its embassy operations in the North African country.
Michael Aron, Britain's ambassador in Tripoli, said Friday he had "reluctantly" decided to leave because of the worsening security situation.
Related Articles
Aug 04,2014
Libya's new parliament held its first formal session Monday in the eastern city of Tobruk, as clashes rocked the capital Tripoli and divisions between Islamists and nationalists deepened.
Jul 14,2014
The United Nations announced Monday that it was evacuating its remaining staff from Libya, after deadly clashes closed Tripoli airport and severed air links with the outside world.
Mar 29,2016
TRIPOLI — Libya's UN-backed unity government has accused authorities in Tripoli of closing down the capital's airspace to prevent it from tr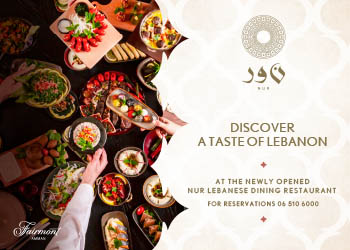 Newsletter
Get top stories and blog posts emailed to you each day.