You are here
Libyan oil output shrinks more as oil tanks blaze
By Reuters - Dec 29,2014 - Last updated at Dec 29,2014
BENGHAZI, Libya — Libya's oil output has shrunk back further after blazing oil tanks at a major terminal helped world oil prices higher and burnt a bigger hole in its dollar currency reserves.
It is surviving on a mere 128,000 barrels per day from fields connected to the eastern port of Hariga, an oil official said on Monday, while fighting halted the major ports Es Sider and Ras Lanuf.
Total oil output, adding in offshore fields and Brega output, is around 350,000 bpd — a fraction of the 1.6 million bpd it produced before the 2011 civil war. Some oil is keeping two refineries going and the official was unable to say how much, if any, was available for export.
Oil tanks at Es Sider have been on fire for days after a rocket hit one of them, destroying more than two days of Libyan production, officials said on Sunday. Libya has appealed to Italy, Germany and the United States to send firefighters.
The central bank warned Libya faced a "growing financial crisis...due to the sharp fall in oil production and prices, the widening fiscal deficit, the continued depletion of the country's foreign reserves," according to a statement.
Libya's two largest ports, Es Sider and Ras Lanuf, have stopped since a force loyal to a rival government in Tripoli tried seizing them from forces allied to the recognised Prime Minister Abdullah Al Thinni.
Thinni has been forced to work out of the east since a rival group called Libya Dawn seized Tripoli in August, setting up its own government and parliament unrecognised by world powers.
A spokesman of an oil guard force allied to Thinni said there would be more air strikes on the city of Misrata unless the rival force pulled out of the vicinity of Es Sider. War planes had struck the western city linked to the rival government on Sunday.
"We have given them a 72-hour deadline to withdraw which started yesterday," the spokesman said.
Es Sider is fed from fields run by Waha Oil Co., a joint-venture between Libya's National Oil Corp. with US companies Hess, Marathon and ConocoPhillips.
The western ports of Zawiya and Mellitah have also halted oil exports as the conflict has shut down the connecting fields of El Sharara and El Feel.
Related Articles
Dec 28,2014
A fire caused by fighting at one of Libya's main export terminals has destroyed more than two days of the country's oil production, officials said on Sunday, as clashes escalated between factions battling for control of the OPEC member nation.
Jul 08,2014
Libya's oil sector took another big step back to normality with the restarting of an oil field that could double its current meagre crude output, a week after blockades ended at major ports.
Dec 22,2014
Fighting between Libya's competing governments has spread to a third oil port, curbing gas exports to Italy and cutting crude production to less than needed to cover the North African country's own domestic requirements, officials said.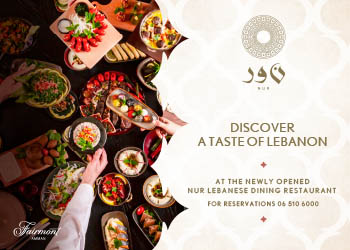 Newsletter
Get top stories and blog posts emailed to you each day.