You are here
Men with guns still rule in Libya as return to 'ghost town' blocked
Misrata calls for delay to planned returns as more preparations needed to ensure security for returnees
By Reuters - Feb 06,2018 - Last updated at Feb 06,2018
Libyan women displaced from the town of Tawergha stand at a camp in Tripoli, Libya, on Monday (Reuters photo)
TRIPOLI — More than six years after they were forced to leave their homes in the civil war that toppled Muammar Qadhafi, tens of thousands of residents of the Libyan ghost city of Tawergha were finally meant to start going home last week. It never happened.
Armed groups blocked the road, shattering the hopes of families, casting a long-negotiated settlement into doubt, and demonstrating yet again the human cost of life in a country ruled by men with guns who appear to answer to no one.
The case of Tawergha, a city built among date palm groves about 200km south-east of Tripoli, has become a symbol of division and conflict in Libya following the Nato-backed uprising against Qadhafi.
Tawergha was used by pro-Qadhafi forces attacking the nearby city of Misrata during the war. After the fighting, Misrata forces emptied Tawergha of its inhabitants. The city was abandoned as a ghost town, while its residents, many the dark-skinned descendents of sub-Saharan African slaves, lived in squalid temporary camps.
After years of negotiations, the Tawergha residents were finally meant to start going home on February 1. But after days on the road they said militia fighters never let them through.
"My kids were carrying doves with them to release as a sign of peace, and they were carrying olive branches too," said one woman at a camp for displaced people on Tripoli's airport road whose family tried to reach the city in a convoy.
"The elders stopped the cars and asked us to wait," said the woman, who asked not to be identified for security reasons. "Suddenly the cars were driving fast and there was shooting."
"We were asked [by the elders] to wait until the problem could be solved. But after three days, and with the shooting at us, my son started crying uncontrollably. His dream has collapsed."
More than six years since Qadhafi was captured hiding in a sewer and killed, Libya still has no government that can exercise control of the streets.
The internationally recognised Government of National Accord (GNA) in Tripoli is opposed by a rival government and allied factions in eastern Libya. Towns and cities are largely carved up between militia groups, many of which draw salaries from the state but answer only loosely at best to either government.
The GNA had promoted the return to Tawergha as a major breakthrough. But when convoys of residents tried to approach the town last week from the west, armed men from GNA-linked brigades halted them.
Other residents were turned back approaching from the east, before reaching Sirte, controlled by Misrata since forces led by the city's brigades ousted Daesh from the city in 2016.
Officials from Misrata, itself divided between moderate and hardline groups, had called for a delay to the planned returns, saying more preparations were needed to ensure security for returnees, and arguing that some terms of a 2016 deal between Misrata and the Tawerghans had not been fulfilled.
Yousef Zerzah, chairman of Misrata's dialogue committee with Tawergha, defended the groups that halted the returns.
"They have some legitimate demands, including some points of the agreement between Misrata and Tawergha, such as recognition of the revolution of February 17 [2011], and an official apology from Tawergha authorities to the people of Misrata," he said at a press conference.
The UN mission in Libya blamed the reversal on "some extremist elements", and denounced "attempts at financial extortion in exchange for [residents'] return".
Tawergha remains abandoned and in ruins, and it is not clear how residents can resettle there before basic infrastructure has been restored. Still, the GNA, which has struggled to impose its authority in the capital and beyond, had tried to mediate a solution to the stand-off.
"We held a meeting with municipality of Misrata, the commander of central military region, and the commander of military police," Yousef Jallalah, minister of refugees and displaced people, told reporters on Monday. "The meeting lasted till midnight but we didn't get a positive result."
Related Articles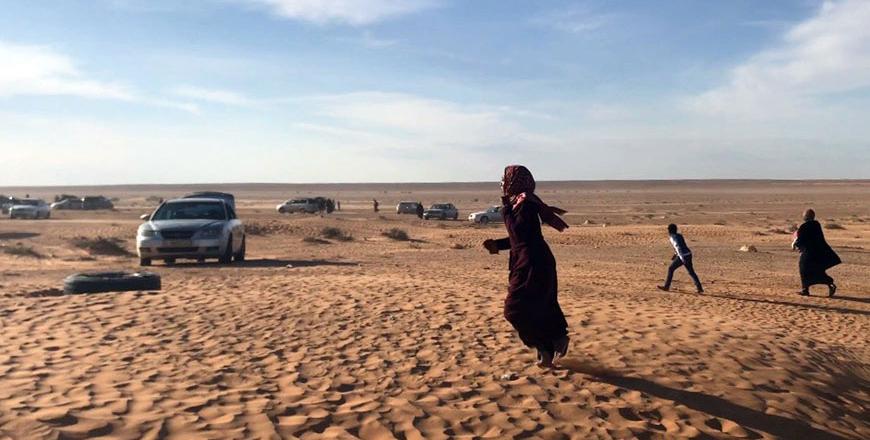 Feb 05,2018
TRIPOLI — Libya's UN-backed government on Monday accused gunmen of "terrorising" thousands of displaced after armed groups opened fire at th
Feb 03,2018
TRIPOLI — The United Nations expressed "grave concern" on Friday over the breakdown in a deal to allow thousands of displaced to return to a
Oct 09,2016
MISRATA, Libya — Next to the rusting shell cases outside Misrata's museum of Libya's 2011 uprising is a new addition: a scaffold used by the
Newsletter
Get top stories and blog posts emailed to you each day.