You are here
Migrant arrivals in Italy down 70% as Libya block holds
By AFP - Nov 01,2017 - Last updated at Nov 01,2017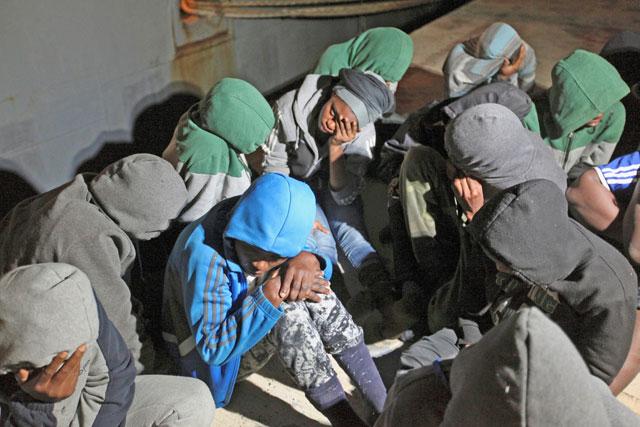 Migrants sit at a naval base after they were rescued by Libyan coastguard in Tripoli, Libya, on Tuesday (Reuters photo)
ROME — Migrant arrivals in Italy have dropped nearly 70 per cent since summer as a deal with Libya blocks boats and would-be asylum seekers use other routes into Europe.
Nearly 150,000 migrants have crossed the Mediterranean so far this year, but the number landing in Italy is down by 30 per cent compared to last year, and has plunged a whopping 69 per cent since July, Italy's interior ministry said this week.
Arrivals in Spain, meanwhile, have more than tripled, with over 14,000 arrivals this year compared to 12 months ago.
The dangerous route to Italy was largely closed down at the end of June by a controversial deal Rome made with Libyan authorities, tribal leaders and — according to Libyan sources refuted by Rome — human traffickers.
The UN's refugee agency said last month it had found and rescued more than 14,500 migrants held by traffickers in appalling conditions in and around Libyan coastal city of Sabratha.
Locked up in farms and warehouses, the migrants described "shocking levels" of abuse at the hands of their captors, the UN said. Another 6,000 migrants are still believed to be imprisoned in the area.
With the European Union's full support, Italy has been training the Libyan coast guard to intercept boat migrants — both in Libyan territorial waters and beyond — in a move hotly contested by human rights advocates.
Not the end of the crisis
On Tuesday, the private rescue ship Aquarius — chartered by French humanitarian groups SOS Mediterranee and Doctors Without Borders (MSF) — was sent to rescue two rubber dinghies which had run into difficulty more than 55 kilometres off Italy's coast.
But the ship's crew had to watch as Libyan coast guards scooped up the 200 migrants on board and took them back to Libya.
"No-one should be returned to Libya," MSF tweeted, pointing out that those who make it out of the crisis-hit country often bear the scars of physical and psychological violence suffered there at the hands of militias.
The sharp drop in the number crossing, stringent new rescue rules imposed by Italy and the threatening behaviour of the Libyan coast guard have convinced most of the private rescue organisations to leave the area.
The International Maritime Organisation (IMO) held a conference on Monday on the challenges faced by commercial ships sailing off Libya which are regularly called on to help save lives despite not being equipped for rescues.
The vessels have been ordered to change course and take part in 10 per cent of rescue operations over the past few years, IMO said, including in 101 cases so far this year.
"Although governments and the merchant shipping industry will continue rescue operations, safe, legal, alternative pathways to migration must be developed, including safe, organised migration by sea, if necessary," said IMO Secretary General Kitack Lim.
The drop in numbers from Libya does not signal the end of Italy's migration crisis. Arrivals from Tunisia have tripled this year, while those from Algeria doubled and those from Turkey shot up 63 per cent.
Related Articles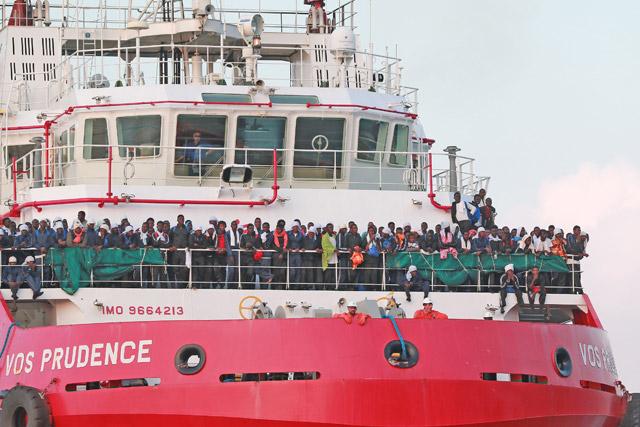 Aug 13,2017
ROME — The Italian government on Sunday welcomed Libya's decision to bar foreign vessels from a stretch of water off its coast, as both coun
Apr 30,2016
ROME — Eighty-four migrants are still missing after an inflatable craft sank off the coast of Libya, according to survivors cited by the Int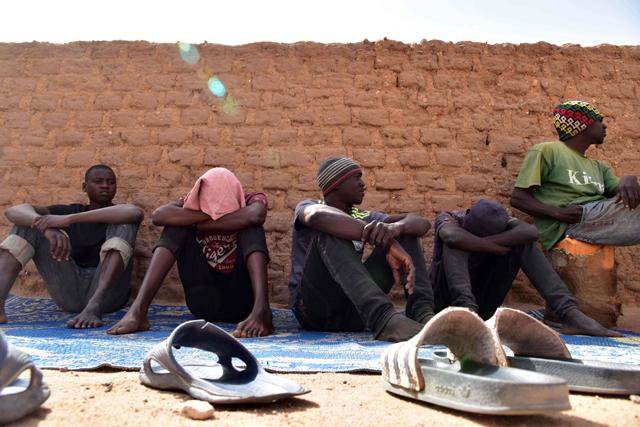 Apr 03,2017
ROME — An agreement between Italy and Libya to fight people-smuggling in the north African nation will lead to migrants being returned to ca
Newsletter
Get top stories and blog posts emailed to you each day.