You are here
Millions throng Iraq shrine for pilgrimage climax
By AFP - Dec 03,2015 - Last updated at Dec 03,2015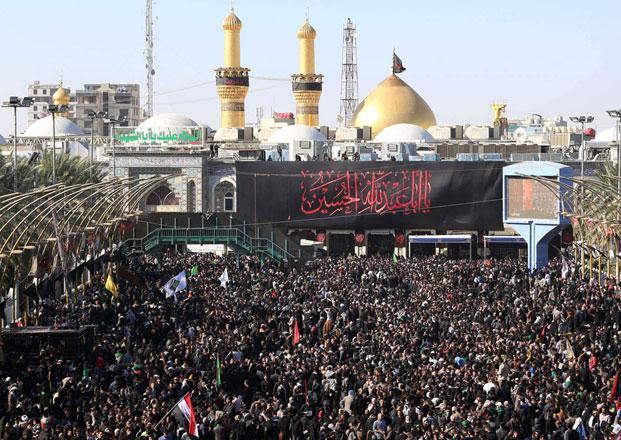 Shiite Muslim pilgrims gather along the walkway between the Imam Hussein Shrine (background) and the Imam Abbas Shrine (not seen) on Thursday, in the central Iraqi city of Karbala, 120km south of the capital Baghdad (AFP photo)
KARBALA, Iraq — Millions of Shiite Muslims, beating their heads and chests in mourning, packed the Iraqi city of Karbala Thursday for the culmination of one of the world's largest religious events.
The faithful have for days been streaming through the golden-domed mausoleum of Imam Hussein, the Prophet Mohammad's grandson who was killed in 680AD, despite the threat of militant attacks.
Many in the sea of black-clad devotees swarming the shrine walked days to reach Karbala, sometimes from cities as far afield as Basra, about 500 kilometres away by road.
"I arrived in Karbala after walking for 12 days," said Mohammed Hussein Jassem, a labourer from Iraq's deep south.
"I found a lot of services on the road," he said, referring to the thousands of "mawakeb", spots where tents are erected by volunteers to serve the pilgrims food and beverages.
Baghdad and much of the country south of the capital come to a standstill in the days preceding Arbaeen, as several major motorways are reserved for pilgrims on foot on one side and authorised vehicles on the other.
Arbaeen, which means "forty" in Arabic, is an observance that peaks on the 40th day after the anniversary of Hussein's death, but the pilgrimage takes place over several days running up to it.
"More than 20 million pilgrims, among them 5 million Arabs and foreigners, took part in the pilgrimage," Staff Major General Qais Khalaf told a news conference in Karbala.
"I announce the success of the security plan for the Arbaeen pilgrimage," which involved 25,000 security personnel, he said.
The interior ministry also issued a statement Thursday evening announcing the end of the pilgrimage and praising the performance of security personnel.
And the security command responsible for Baghdad said that security forces killed two suicide bombers before they could attack pilgrims south of the capital on Thursday.
There was no independent confirmation of the attempted attack.
At least six people were killed in two separate attacks targeting marching pilgrims on Monday in Baghdad, according to police and hospital sources, and the masses of pilgrims are also vulnerable to attack on their way home.
Related Articles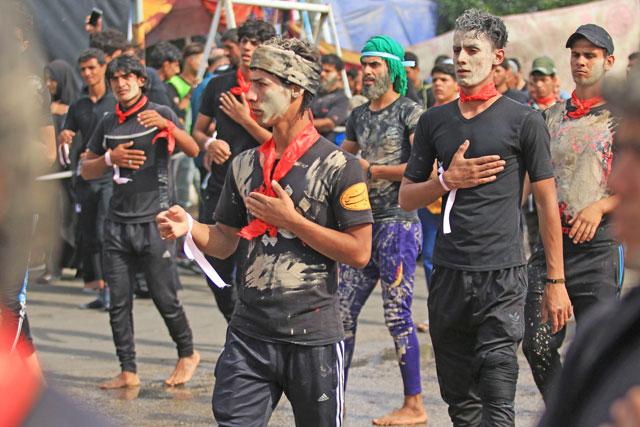 Nov 10,2017
KARBALA, Iraq — Like millions of other Shiite pilgrims, Arkan Al Husseini travelled to Iraq's shrine city of Karbala for the Arbaeen commemo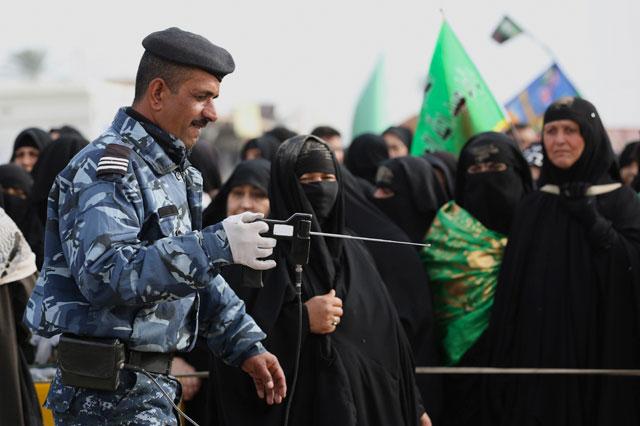 Dec 10,2014
From across Iraq and neighbouring states, millions of Shiite pilgrims are heading this week to the city of Karbala for a religious ceremony that authorities say radical Sunni fighters are targeting for attack.
Nov 08,2017
TEHRAN — More than 2 million Iranian pilgrims have crossed the border into Iraq for the annual Arbaeen Shiite pilgrimage to be celebrated on
Newsletter
Get top stories and blog posts emailed to you each day.