You are here
Morocco court postpones northern protest trials — lawyers
By Reuters - Sep 12,2017 - Last updated at Sep 12,2017
Relatives of the leaders of Morocco's Hirak protest movement shout slogan outside the court in Casablanca, Morocco, on Tuesday (Reuters photo)
CASABLANCA, Morocco — A Moroccan court on Tuesday postponed until next month the trial of protesters arrested for their role in organising demonstrations that rocked a northern region for months in one of the most serious challenges to the kingdom in years.
Months of protests erupted in the Rif region around the northern city of Al Hoceima last October, triggered by the death of a fishmonger whose produce was confiscated by police. The death became a symbol of corruption and official abuse.
Dozens of family members chanted outside the Casablanca courthouse where 17 detained protest leaders were due to go on trial along with two others who are currently free. They face charges ranging from conspiring against the state to protesting without authorisation.
Lawyers confirmed the postponement and criticised what they said was unfair process, forced confessions and irregularities in detentions.
The attorney general dismissed those claims, saying the case respected rights. The trial was postponed until October 3, attorneys said.
"We are worried because of the gravity of the accusations," said Hayat Boulhjal, sister of one detained man.
The "Hirak" protest movement was born after the death in October of fishmonger Mouhcine Fikri in Al Hoceima. Local police confiscated fish they said he had bought illegally and dumped it in a garbage truck. Desperate to recover his stock, Fikri jumped inside and was killed by a rubbish crusher.
Authorities responded by arresting more than 100 leaders and members of the movement.
Political protests are rare in Morocco, where the royal palace remains the ultimate power. Demonstrators directed their anger at the government and the king's entourage rather than the monarch himself. They were the largest Moroccan protests since the 2011 Arab Spring uprisings in the region.
Related Articles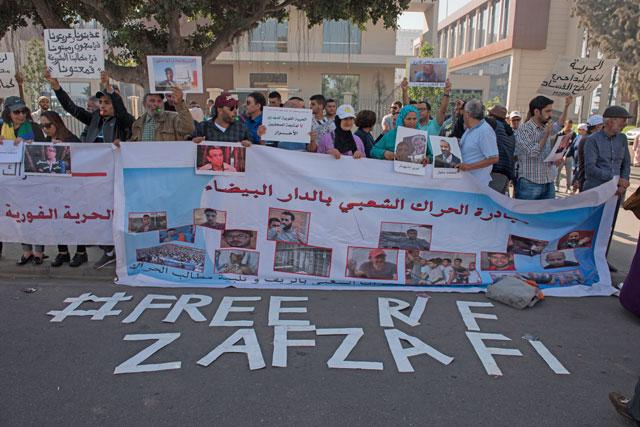 Oct 25,2017
RABAT — Morocco's king dismissed several ministers and top officials on Tuesday for failing to improve the economic situation in a region sh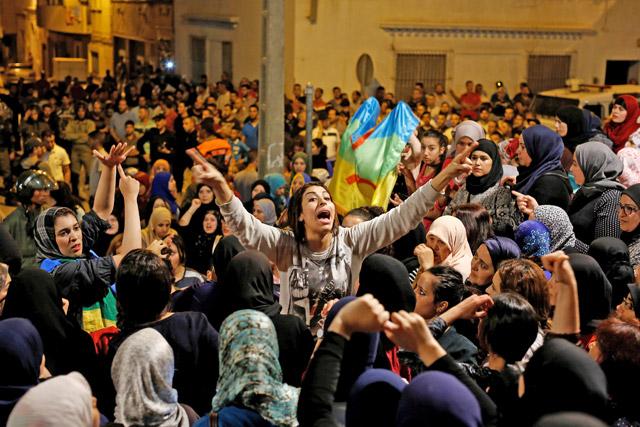 Jun 04,2017
AL HOCEIMA, Morocco — Moroccan authorities stifled a women's protest against official abuses and corruption on Saturday in a northern town w
May 29,2017
RABAT — A leading Moroccan activist was arrested on Monday alongside other protesters caught up in a wave of rallies against official abuses
Newsletter
Get top stories and blog posts emailed to you each day.