You are here
Morocco cuts UN mission in row over Western Sahara
By AFP - Mar 17,2016 - Last updated at Mar 17,2016
UNITED NATIONS — Morocco on Thursday said it planned to cut 84 staffers from the UN mission in Western Sahara and threatened further measures in an escalating row with UN Secretary-General Ban Ki-moon over the disputed territory.
The UN Security Council was meeting to defuse the crisis over Ban's description of Moroccan rule over Western Sahara as an "occupation".
Morocco decided to cut $3 million in funding for the UN mission in Western Sahara and presented a list of 84 staffers that are to leave MINURSO in three days.
"Morocco has taken decisions. These are irreversible," Moroccan Foreign Minister Salaheddine Mezouar told reporters.
"There are other decisions that have been left outstanding and others are under review," he added. "All of this will depend on the Security Council."
The threat added to tensions with Ban, who angered Rabat when he used the word "occupation" during a recent north Africa tour to describe the status of Western Sahara.
Hundreds of thousands of people carrying banners denouncing Ban's "lack of neutrality" on the Western Sahara issue took to the streets of Rabat on Sunday.
During a sharp exchange with the foreign minister on Monday, Ban said the protests were an attack on him and the United Nations.
Morocco considers the territory as part of the kingdom and insists its sovereignty cannot be challenged.
Morocco's decision to remove 84 people from the 500-strong MINURSO was described as a crippling blow to the mission, affecting drivers, technicians and communications experts.
"It hits the mission across the board," said UN spokesman Stephane Dujarric, describing the decision as unprecedented and in violation of Morocco's agreement with the United Nations as host-country of the mission.
The cuts would present a "logistical challenge" that "goes to the heart of the mission's ability to pursue its mandate", he said.
The United Nations has been trying to broker a Western Sahara settlement since 1991 after a ceasefire was reached to end a war that broke out when Morocco deployed its military in the former Spanish territory in 1975.
"What Morocco is proposing is to put an end to the mission," said Ahmed Boukhari, the representative at the United Nations of the Polisario Front, which is campaigning for independence for Western Sahara.
"That would mean the shortest way to the resumption of war," he said.
Boukhari said the Security Council must weigh in and defend the UN presence in Western Sahara.
Morocco's sovereignty over Western Sahara has been one of the most sensitive issues on the UN agenda, with Rabat sparing no effort to enlist support from council members Egypt, France, Spain and Russia for its stance.
Related Articles
Apr 30,2016
UNITED NATIONS — In a divisive vote, the UN Security Council on Friday extended for a year a peacekeeping mission in disputed Western Sahara
Mar 17,2016
UNITED NATIONS — United Nations Secretary General Ban Ki-moon has scrapped plans to visit Morocco, his spokesman said on Wednesday, amid an
Mar 19,2016
UNITED NATIONS — UN Secretary-General Ban Ki-moon was disappointed by the Security Council's failure to take a strong stand in a dispute bet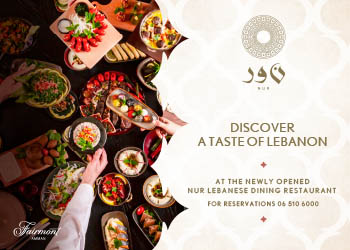 Newsletter
Get top stories and blog posts emailed to you each day.