You are here
Morocco detains three as Rif protests move to Imzouren
By AFP - Jun 21,2017 - Last updated at Jun 21,2017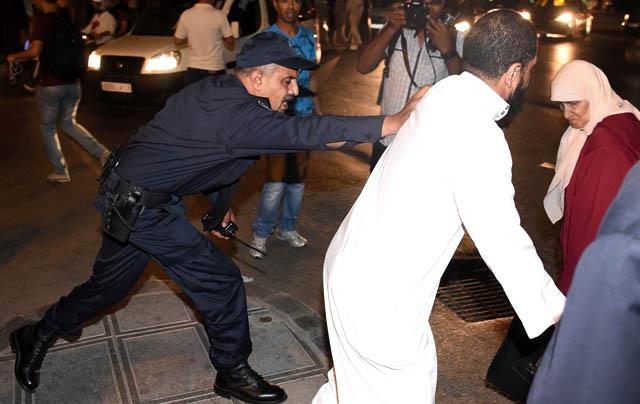 Security forces seize a demonstrator in Rabat on Tuesday during a protest in support of the grassroots movement for the neglected Rif region (AFP photo)
RABAT — Police have arrested three more members of a protest movement in northern Morocco's neglected Rif region, prompting hundreds of demonstrators to rally demanding their release, activists said Tuesday.
Three activists from Al Hirak Al Shaabi, or "Popular Movement", were arrested on Monday in the flashpoint northern port of Al Hoceima, a member of the grassroots group told AFP.
Two other activists, one of them a minor, were summoned by the police and told to "sign a pledge vowing not to take part in any future protest", the source said, adding that the pair were later released.
Al Hoceima has been rocked by protests since the death in October of a fishmonger, who was crushed to death in a rubbish truck as he tried to retrieve swordfish that authorities had thrown away because it was caught out of season.
Calls for justice snowballed into a wider social movement led by Al Hirak demanding development, an end to corruption and jobs for the mainly Berber Rif region.
Demonstrators have rallied nightly in Al Hoceima and the nearby town of Imzouren since the arrest of Al Hirak leader Nasser Zefzafi on May 29.
Since then, authorities have arrested more than 100 people, many of them are prominent Al Hirak members, accusing them of undermining state security.
They have also cracked down on the protest movement in Al Hoceima, with police deploying in the city and blocking access to roads making it impossible for demonstrators to hold rallies.
Since Friday, protests in Al Hoceima have become "sporadic" because "the police has sealed off the city, preventing people from gathering on the streets", a local journalist told AFP.
A protest demanding the release of those arrested by the authorities took place instead on the outskirts of Imzouren overnight Monday, an activist said, adding that 500 people took part in the demonstration.
The demonstrators also chanted slogans calling for jobs and the development of the neglected Rif region.

Related Articles
Jun 11,2017
IMZOUREN, Morocco — Moroccan police have detained four people in northern Morocco, an official and an activist said, as protests continued f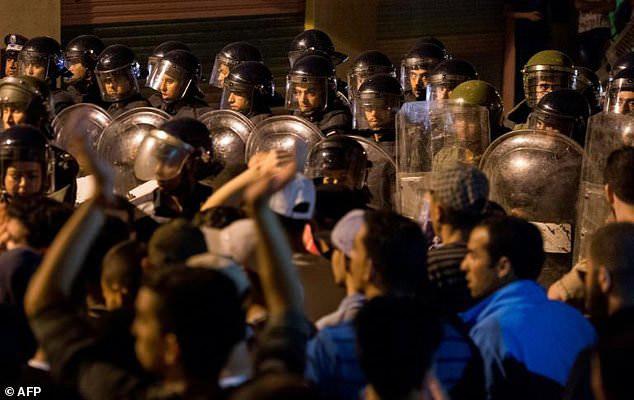 Jul 04,2017
RABAT — Moroccan security forces have begun withdrawing from the restive northern cities of Al Hoceima and Imzouren, which have been rocked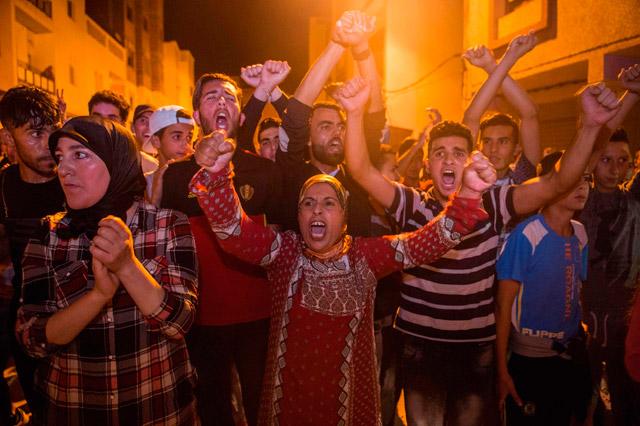 Jun 11,2017
IMZOUREN, Morocco — Protesters clashed with security forces in Morocco's Al-Hoceima early on Saturday, an AFP correspondent reported, after