You are here
Over 1,000 children injured in Gaza since March 30 — UN
By Agencies - May 17,2018 - Last updated at May 17,2018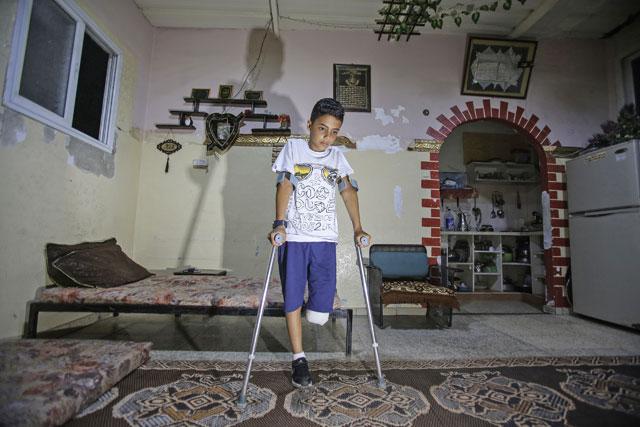 Eleven-year-old Palestinian Abdurrahman Nevfel (right), who lost his leg after Israeli occupation forces opened fire on Great March of Return demonstrations, is seen with his crutches in Gaza City, Gaza, on May 12 (Anadolu Agency photo)
GENEVA/AMSTERDAM — Over 1,000 children have been wounded by Israeli occupation forces in the besieged Gaza Strip during demonstrations that began on March 30, according to a UN Children's Fund (UNICEF) statement on Wednesday.
The UN body noted that some injuries had been severe and potentially life-altering, including amputations, Anadolu Agency reported.
"Recent violence has exacerbated the already weak health system in the Gaza Strip, which is crumbling because of the severe power cuts and shortages of fuel, medicine and equipment," UNICEF said in a statement.
"Medical facilities are buckling under the strain of additional casualties," he said.
On Wednesday, UNICEF and its partners delivered two truck-loads of urgent medical supplies to the Gaza Strip for an estimated 70,000 people, according to Anadolu.
On Monday, at least 60 Palestinian demonstrators were killed — and hundreds more injured — by Israeli occupation forces deployed along their side of the Gaza-Israel border fence.
According to the Palestinian Health Ministry, more than 100 Palestinian demonstrators have been killed by Israeli occupation forces' gunfire since the Gaza protests began on March 30; at least seven minors and an 8-month-old baby are among those killed, Anadolu reported.
Also on Wednesday, the office of the prosecutor of the world's permanent war crimes court expressed "grave concern" about escalating violence in Gaza and said alleged crimes could be subject to an investigation, the Reuters News Agency reported.
"Any new alleged crime committed in the context of the situation in Palestine may be subjected to the office's legal scrutiny," a statement on Wednesday said. "This applies to the events of May 14, 2018 and to any future incident."
Prosecutors at the International Criminal Court opened a preliminary examination into hostilities in "the occupied Palestinian territory, including East Jerusalem" in January 2015 and have yet to determine whether they will launch a full formal investigation.
Monday's demonstration had coincided with the controversial US embassy move from Tel Aviv to Jerusalem, as well as Israel's 70th anniversary — an event Palestinians refer to as "The Catastrophe", when thousands of Palestinians were forced to flee their homes amid violence surrounding the creation of Israel.
Related Articles
Apr 17,2018
GAZA CITY, Palestinian Territories — Several thousand people protested in the occupied West Bank and Gaza Strip on Tuesday to mark an annual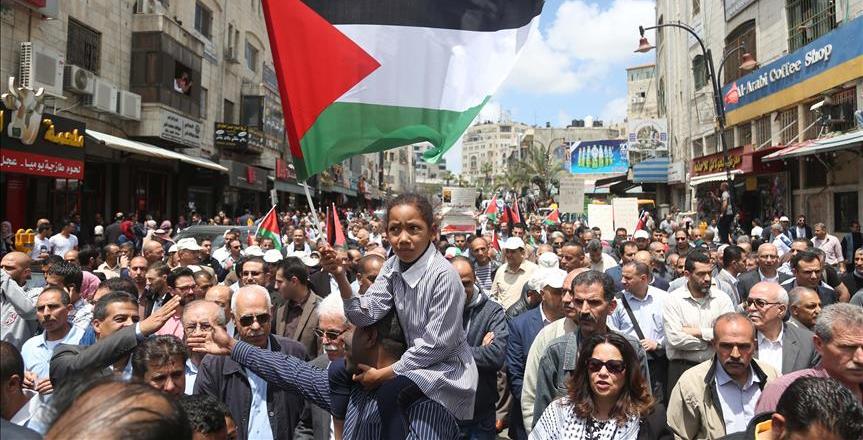 May 15,2018
RAMALLAH – Palestinians in the occupied West Bank staged a general strike on Tuesday in mourning of dozens of fellow Palestinians mart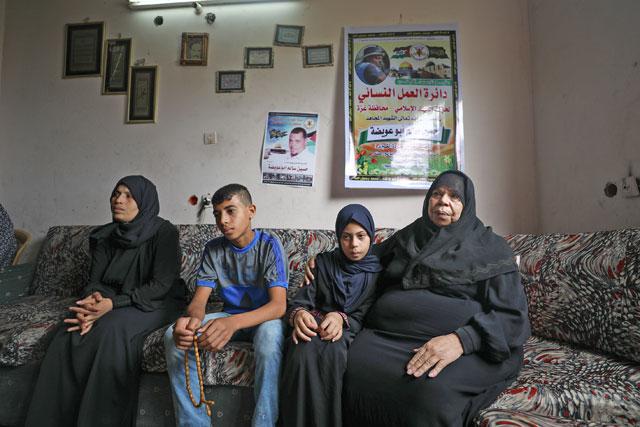 May 31,2018
GAZA CITY, Palestinian Territories — An already severe electricity crisis in the Gaza Strip has worsened due to the recent military flare-up
Newsletter
Get top stories and blog posts emailed to you each day.