You are here
Palestinians to file ICC case against Israel in April — PLO
By AFP - Mar 02,2015 - Last updated at Mar 02,2015
RAMALLAH — The Palestinians are to lodge their first complaint against Israel for alleged war crimes at the International Criminal Court (ICC) on April 1, a senior official told AFP on Monday.
"One of the first important steps will be filing a complaint against Israel at the ICC on April 1 over the (2014) Gaza war and settlement activity," said Mohammed Shtayyeh, a member of the executive committee of the Palestine Liberation Organisation (PLO).
On January 2, the Palestinians moved to formally join the Hague-based court in a process which is due to take effect on April 1, setting the scene for potential legal action against Israeli officials for alleged war crimes.
Israel reacted furiously, and quickly moved to cut off millions of dollars in monthly tax payments it collects on behalf of the Ramallah-based Palestinian Authority, exacerbating an already severe financial crisis.
There was no immediate response from Israel, with foreign ministry spokesman Emmanuel Nachshon refusing to react to a declaration which he described as "speculative and hypothetical".
On January 16, the ICC announced "a preliminary examination" into Israel's actions over a period beginning in June which included last year's war in Gaza in which about 2,200 Palestinians were killed.
UN figures indicate most of the victims were civilians.
The Palestinians are also planning to sue Israel over its policy of settlement building on land they want for a future state.
Under international law, all Israeli construction on land seized during the 1967 war is viewed as illegal and a major stumbling block to efforts to end the decades-long conflict.
Related Articles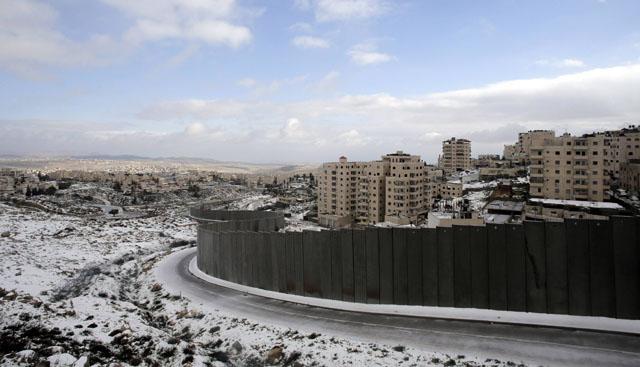 Jan 10,2015
The prosecutor of the International Criminal Court (ICC) can immediately start examining allegations of war crimes against Israel if she chooses, the Palestinian UN ambassador said Thursday.
Jul 19,2017
THE HAGUE — Palestinian lawyers and civil society groups Wednesday urged the International Criminal Court (ICC) to speed up inquiries and op
Jan 29,2015
Lawyers representing the Comoros on Thursday asked International Criminal Court (ICC) judges to order its chief prosecutor to reconsider her decision not to probe Israel's deadly 2010 raid on a Gaza-bound flotilla.
Newsletter
Get top stories and blog posts emailed to you each day.