You are here
Palestinians reject US push for peace talks beyond April
By AFP - Feb 27,2014 - Last updated at Feb 27,2014
RAMALLAH — A senior Palestinian official on Thursday rejected US moves to extend an April deadline for nine months of hard-won talks with Israel to culminate in a framework peace deal.
"There is no meaning to prolonging the negotiation, even for one more additional hour, if Israel, represented by its current government, continues to disregard international law," Palestinian chief negotiator Saeb Erekat told AFP.
"If there was a committed partner, we wouldn't even have needed nine hours to reach that deal," he said.
Erekat was responding to comments by US Secretary of State John Kerry, who told reporters in Washington on Wednesday that more time would be needed and that he hoped first to agree a framework to guide further talks.
It was Kerry who coaxed the two sides back to the negotiating table in late July, after a three-year hiatus.
"Then we get into the final negotiations. I don't think anybody would worry if there's another nine months, or whatever it's going to be... But that's not defined yet," said Erekat, who according to Palestinian sources is to meet with Kerry within days.
Israeli Defence Minister Moshe Yaalon said last month that he expected the time frame to be lengthened.
"We are now trying to reach a framework to continue negotiations for a period beyond the nine months some thought would suffice for reaching a permanent accord," he said.
US President Barack Obama is to host Israeli Prime Minister Benjamin Netanyahu at the White House next week when he is expected to renew pressure on his guest to rein in the expansion of Jewish settlements in the occupied West Bank.
Palestinian President Mahmoud Abbas will be meeting with Obama on March 17 to review the peace talks and discuss efforts to "strengthen the institutions that can support the establishment of a Palestinian state" White House spokesperson Jay Carney said on Thursday.
Israeli newspaper Yediot Aharonot reported that Netanyahu's Cabinet had quietly begun a de facto freeze on expanding settlements outside the major Jewish population centres.
The paper said the move was revealed to a West Bank settler leader in a conversation with Cabinet Secretary Avihai Mandelblit.
"We've received instructions from the political level not to move ahead on [construction] plans beyond those for the settlement blocs," it quoted Mandelblit as telling settler David Elhayani.
Israeli army radio reported last week that Washington was expected to demand a partial settlement freeze when Kerry unveils his formula for extending the peace talks.
Israel has so far resisted persistent pressure from its key ally to renew a one-time, 10-month partial freeze on new West Bank building, which expired in late 2010, contributing to the collapse of the last round of peace talks.
A moratorium is fiercely opposed by hard-line partners in Netanyahu's fractious coalition and by many in his own right-wing Likud Party.
"We shall not freeze construction," Housing Minister Uri Ariel of the far-right Jewish Home Party said last week.
"There is no way the prime minister would order that there will be no tenders issued outside the settlement blocs," he said.
Both the Palestinians and the international community consider all Israeli construction on land it occupied in the 1967 Middle East war to be a violation of international law.
Right-wing Israeli MPs rounded on US Ambassador to Israel Dan Shapiro this week, accusing Washington of pro-Palestinian bias in the peace talks.
A recording of the closed-door meeting was leaked to media, prompting an apology from the MPs — for the leak rather than the sentiments expressed.
Following the leak, the two lawmakers who had organised the meeting telephoned Shapiro to apologise that the "private conversation was made public", thanking him for a "good and productive meeting".
Shapiro has, in fact, publicly supported the Israeli demand that the Palestinians recognise Israel as a "Jewish state", a demand vigorously opposed by the Palestinians, who said after talks between Kerry and Abbas in Paris last week that the secretary of state's proposals were unacceptable.
The Palestinians fear that recognising Israel as a Jewish state would prejudice the right of return for Palestinian refugees as well as the rights of Arab Israelis.
Related Articles
Jan 07,2014
The US ambassador to Israel says a framework proposal on all issues at the heart of the Israeli-Palestinian conflict will be presented to both sides soon.
May 03,2014
US Secretary of State John Kerry's nine-month effort to broker an Israeli-Palestinian peace deal formally collapsed last week, with no revival on the horizon because each side appears firmly entrenched in its positions.
Jan 06,2014
A Palestinian official said the Palestinians have reservations about some of US Secretary of State John Kerry's ideas for the outlines of a peace deal with Israel, particularly on the future of Jerusalem.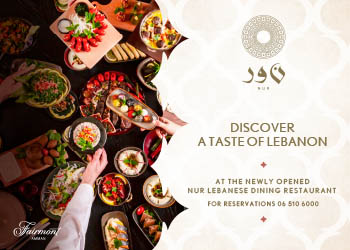 Newsletter
Get top stories and blog posts emailed to you each day.