You are here
Rouhani enters Iran election row over barred candidates
By AFP - Jan 22,2016 - Last updated at Jan 22,2016
TEHRAN — Iran's president has criticised moves by a powerful committee to exclude thousands of candidates, mostly reformists, from next month's parliamentary election, saying on Thursday the decision could undermine the vote's legitimacy.
Hassan Rouhani openly questioned the actions of the Guardian Council, a conservative-dominated panel that vets all prospective lawmakers, after it said Monday that 60 per cent of 12,000 election hopefuls had been excluded.
Reformists, largely sidelined from Iranian politics since the disputed 2009 re-election of hardline conservative president Mahmoud Ahmadinejad, bore the brunt of the vetting, with just 1 per cent of its hopefuls winning approval.
Speaking in Tehran, Rouhani was warmly applauded when he suggested the public would see through steps that could amount to favouritism, saying it would dent the ballot's competitiveness.
"It is called the house of the nation, not the house of one faction," he told an audience of provincial governors, implying that not only conservatives should contest the election for seats in parliament.
"If there is one faction and the other is not there, they don't need the February 26 elections, they go to the parliament," Rouhani said, laughing but then scorning such a prospect.
"No official without the vote of the people would be legitimate. Executors and observers should pay attention that the law is respected."
Rouhani's intervention came after the Guardian Council said only 40 per cent of all candidates had been deemed eligible.
The reformist camp, which disputed Ahmadinejad's re-election as president seven years ago, alleging widespread fraud, largely ignored the country's last legislative polls in 2012, meaning it has few MPs.
But the movement has regrouped since Rouhani, a moderate cleric, took office in 2013, raising hopes of a comeback.
The election vetting process has been contentious for months and on Monday the Guardian Council revealed its initial list.
Only 30 reformists from 3,000 applicants were approved, according to the movement's officials.
The poll, following Iran's nuclear deal with world powers, is widely seen an opportunity for reformists and moderates close to Rouhani to make gains against a currently dominant conservative camp in parliament.
His remarks underscored tension about the elections following the nuclear agreement his government struck with the United States and five other major world powers.
Iran's president was elected in a landslide having pledged to end the nuclear crisis, which peaked during Ahmadinejad's tenure when sanctions bit ever deeper, crippling Iran's economy.
But the July 14 nuclear deal finally lifted those sanctions on Saturday and Rouhani is seeking to build momentum for domestic reforms, a prospect more likely if there are fewer hardline conservative MPs to block his legislation.
Some lawmakers fiercely opposed Iran's concessions that led to the nuclear deal, despite the long-running talks having the backing of Iran's supreme leader, Ayatollah Ali Khamenei.
Those rejected from running in next month's vote can appeal. The Guardian Council will publish a final list of approved candidates on February 4.
In pushing for a rethink over the exclusions, Rouhani drew a contrast between parliamentary representation for Jews, Christians, Zoroastrians and other religious minorities in Iran, against larger groups.
"They are 10,000, 20,000," he said. "Yet there is a faction in this country with seven or 10 million," he added, again alluding to reformists.
The president said he had asked Vice President Eshaq Jahangiri, as well as the interior and intelligence ministers, who often assist the Guardian Council in fact-finding on candidates, to consult further, regarding the rejections.
Rouhani insisted the government didn't back any political faction but it wanted more dialogue to ensure "impartiality and a sound rivalry" at the polls.
"As the leader said a very vibrant and lively election with long queues at the ballot boxes" is desirable, Rouhani added, referring to Khamenei.
On Wednesday, Khamenei, 76, urged a strong turnout, arguing that those "who approve of the system, its interests and national values" should be elected.
On the same day as the parliamentary polls, Iranians will pick the country's next Assembly of Experts, an 88-member panel of clerics that monitors the supreme leader's work.
That vote is seen by many as more important than the parliamentary election, as the assembly's potentially greatest task would be to pick Khamenei's successor should he die in office.
Related Articles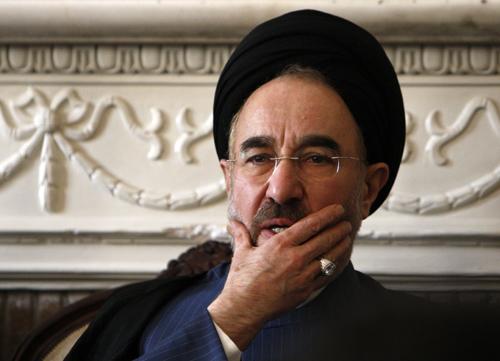 Feb 09,2016
TEHRAN — Prominent but as yet unnamed reformists are among more than 1,400 initially rejected candidates now eligible to contest Iran's parl
Feb 06,2016
DUBAI — Iran's powerful election vetting body, the Guardian Council, decided on Saturday to allow hundreds more candidates to take part in a
Apr 15,2017
TEHRAN — Registration for next month's Iranian presidential election closed on Saturday, with more than 1,600 hopefuls signing up, including
Newsletter
Get top stories and blog posts emailed to you each day.