You are here
Russia says hit 12 Daesh targets in latest Syria strikes
By AFP - Oct 07,2015 - Last updated at Oct 07,2015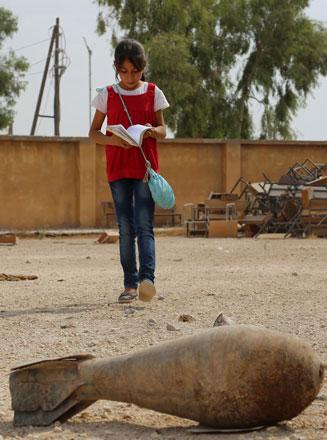 A Syrian youth walks near a mortar shell lying on the yard of her school on the second day of the new school year on Tuesday in the Syrian Kurdish town of Kobani (AFP photo)
Moscow — Russian jets carried out air strikes on 12 Daesh sites in Syria on Tuesday, the defence ministry in Moscow said.
The Russian warplanes hit the region around the eastern city of Deir Ezzor and in the provinces of Damascus, Idlib and Latakia, the ministry said in a statement.
The ministry said the planes hit "logistical infrastructure, command posts, training camps and bases" belonging to Daesh jihadists in some 20 sorties.
In their first strikes in the region around Deir Ezzor, the jets dropped bunker-busting bombs to destroy two Daesh command posts, the statement said.
The Daesh group controls most of the Deir Ezzor province and about half of the city, and has clashed fiercely with Syrian government forces over a military airport adjacent to the city.
Elsewhere, Moscow said it hit Daesh fighters and a weapons plant in the Ghuta region in Damascus province.
In Idlib province the strikes reportedly hit three field camps, including one that intercepted radio traffic suggested was holding foreign fighters.
In the coastal Latakia province, the strikes purportedly hit a fortified Daesh base setting off wider explosions.
There was no mention in the defence ministry's round-up of a bombing near the city of Palmyra after Moscow denied it had hit the Daesh-held UNESCO World Heritage site despite reports of strikes there by Syrian state TV.
Russia last week launched air strikes in Syria at the request of its long-standing ally President Bashar Assad.
Related Articles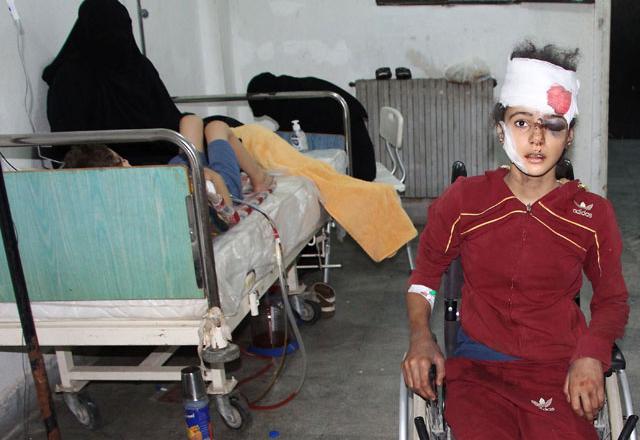 Sep 25,2017
BEIRUT — Russian air strikes on northwest Syria's mainly extremist-controlled province of Idlib on Monday killed at least 37 civilians inclu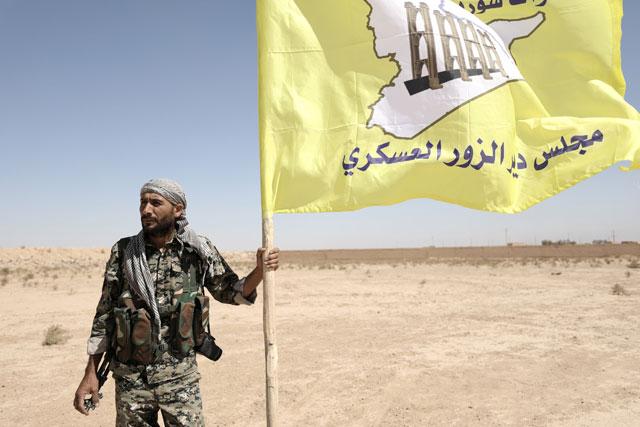 Sep 18,2017
BEIRUT — Syrian troops seized a suburb of the eastern city of Deir Ezzor on Sunday, tightening the noose around the Daesh terror group, a Sy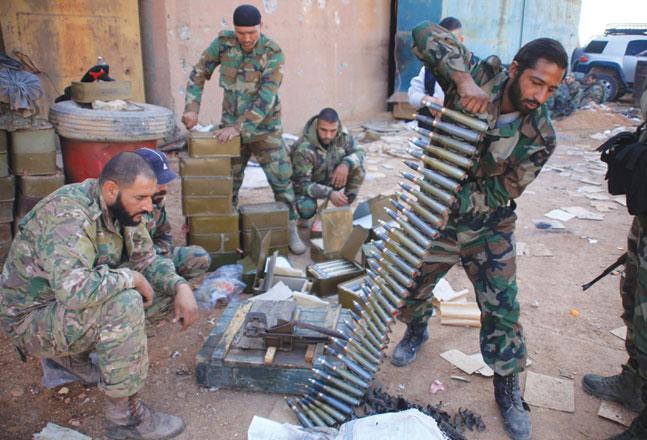 Nov 21,2015
BEIRUT — At least 36 people were killed Friday in air strikes by Russian and Syrian jets on Daesh-controlled Deir Ezzor province, a monitor
Newsletter
Get top stories and blog posts emailed to you each day.