You are here
Saudi prince says Turkey part of 'triangle of evil' — Egyptian media
By Reuters - Mar 08,2018 - Last updated at Mar 08,2018
CAIRO — Saudi Arabia's powerful Crown Prince Mohammed Bin Salman has described Turkey as part of a "triangle of evil" along with Iran and hardline Islamist groups, Egypt's Al Shorouk newspaper reported on Wednesday.
The Saudi prince also accused Turkey of trying to reinstate the Islamic Caliphate, which was abolished nearly a century ago when the Ottoman Empire collapsed.
His reported comments reflect Saudi Arabia's deep suspicion of President Recep Tayyip Erdogan, whose ruling AK Party has its roots in Islamist politics and who has allied his country with Qatar in its dispute with Saudi Arabia and some other Gulf states.
Turkey has also worked with Iran, Saudi Arabia's arch-rival in the Middle East, to try to reduce fighting in northern Syria in recent months. Iranian and Turkish military chiefs exchanged visits last year.
Al Shorouk quoted Prince Mohammed as saying "the contemporary triangle of evil comprises Iran, Turkey and extremist religious groups".
The prince spoke to Egyptian newspaper editors during a visit to Cairo, on his first foreign trip since becoming heir to the oil exporting giant last year.
He said the dispute with Qatar could be long-lasting, comparing it to the US embargo of Cuba imposed 60 years ago, but played down its impact, dismissing the Gulf emirate as "smaller than a Cairo street".
Saudi Arabia, the UAE, Egypt and Bahrain cut diplomatic and trade links with Qatar last June, suspending air and shipping routes with the world's biggest exporter of liquefied natural gas, which is home to the region's biggest US military base.
However, Prince Salman said Qatar would not be barred from attending an Arab summit hosted by Saudi Arabia later this month.
Related Articles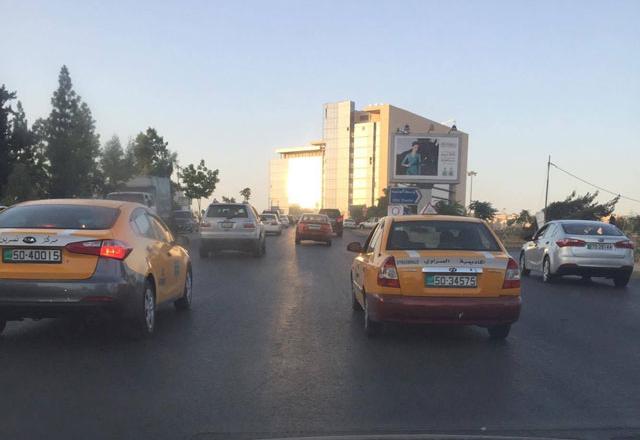 Sep 10,2016
AMMAN — Beginner drivers should eventually experience driving on busy streets, but they can be eased into this by taking time to master the
Mar 09,2015
Under its new monarch, Saudi Arabia appears to be moving to improve relations with Turkey and Qatar and soften its stance against the Muslim Brotherhood with the aim of weakening Iran. The shift could lead to pressure on its ally Egypt to reconcile with them as well.
Mar 04,2018
RIYADH, Saudi Arabia — Saudi Arabia's crown prince lands in Egypt on Sunday on the first leg of his maiden foreign tour as heir to the thron
Newsletter
Get top stories and blog posts emailed to you each day.