You are here
Saudis say sending aid to all of Yemen including Houthi areas
By Reuters - Apr 27,2017 - Last updated at Apr 27,2017
Women are photographed outside a hut past a camp for people displaced by the war, near Sanaa, Yemen, on Tuesday (Reuters photo)
GENEVA — Saudi Arabia is distributing life-saving assistance throughout Yemen, including in the hard-hit areas held by Iran-allied Houthi rebels, sometimes by donkey or camel, a top Saudi aid official said on Thursday.
"Our programmes have been reaching all regions of Yemen, I want to emphasise all regions, irrespective of who controls it," Abdullah Al Rabeeah, supervisor general of the King Salman Humanitarian Aid and Relief Centre, told a news conference.
"As much as we have been in the south, we have been in the in north, our programmes are also active in Houthi-controlled areas such as Sadaa, Hajja, Amran, and Sanaa," he said.
Al Rabeeah, asked about civilian casualties, said "we are very conscious about the Yemeni civilians".
"If you look at what we do as a humanitarian agency, I think it's way beyond any damage that is caused by any attacks," he said, noting its projects provided food, health, education and water and sanitation.
Referring to the southern governorate of Taiz, where high rates of acute malnutrition have been reported, he said the Centre had used coalition air planes to drop medicines and food supplies to keep the four main hospitals functioning.
"For the oxygen supply for the ICUs, intensive care units... we used animals to carry oxygen cylinders, we used donkeys and camels to carry oxygen cylinders through the mountains."
Access
UN emergency relief coordinator Stephen O'Brien told Reuters this week that access remained a major problem in Yemen given bureacratic restrictions and demands for "taxes, levies, bribes and fines" to be able to reach the sick and hungry.
Al Rabeeah, a former health minister, backed a proposal for independent monitoring of the rebel-held Yemeni Red Sea Port of Hodeidah to ensure that commercial and aid goods enter freely.
"We would love to see that the access will have a neutral monitoring system that will allow the access of commercial and non-commerical items, and especially humanitarian," he said.
The Yemeni government has proposed to the United Nations that it monitor the Hodeidah Port to ensure that no arms are smuggled through it by the Houthis, Prime Minister Ahmed Obeid Bin Daghr told Reuters in Geneva on Wednesday.
"The deployment of monitors to the port requires the full consent of all parties and firm security assurances are needed for such monitors to be able to operate," UN humanitarian spokesman Jens Laerke told Reuters on Thursday in a first comment after talks between Bin Daghr and Guterres this week.
Related Articles
Jun 05,2018
ADEN, Yemen — The UN Yemen mediator is in talks with the Houthi movement to hand over control of Hodeidah Port to the United Nations in an a
Apr 05,2017
DUBAI — The United Nations called on Yemen's warring parties on Wednesday to safeguard the strategic Red Sea port of Hodeidah as a lifeline
Apr 04,2017
DUBAI — Yemeni government forces and their Arab allies are massing north and south of the Houthi-held Red Sea port of Hodeidah despite Unite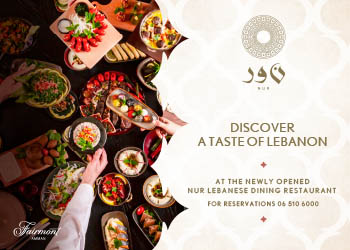 Newsletter
Get top stories and blog posts emailed to you each day.