You are here
Syria Kurds claim striking positions in Turkey
By AFP - Feb 18,2018 - Last updated at Feb 18,2018
This photo taken from Turkey's Hatay province, on Sunday, shows Turkish army forces' artillery units hit Kurdish groups' targets within the 'Operation Olive Branch' launched in Syria's Afrin (Anadolu Agency photo)
BEIRUT — A Kurdish-led alliance in northern Syria said late on Saturday it had targeted military positions in Turkey, which is leading an offensive against a Kurdish-controlled enclave.
It was the first time the Syrian Democratic Forces (SDF), an alliance of Kurdish and Arab fighters, has claimed a cross-border attack on Turkish forces.
No Turkish official was immediately available for comment on the incident.
Ankara and allied Syrian rebels have waged a nearly month-long offensive on Afrin, a northwestern pocket of Syria controlled by the Kurdish People's Protection Units (YPG), which make up the bulk of the SDF.
Late Saturday, the SDF announced it had carried out "a special operation against a gathering centre for Turkish soldiers" and allied Syrian factions.
It said the position was in Kirikhan, a district in Turkey's Hatay province, and that there were casualties, without specifying what weapons it had used.
"We call on civilians to stay away from positions controlled by the Turkish invaders and... terrorists, as all military positions are legitimate targets for our forces," the statement added.
Turkish media on Saturday reported that two Turkish soldiers and five allied Syrian rebels were wounded when mortar fire hit a police station in Kirikhan.
The SDF has been the US-led coalition's main ground partner in the fight against the Daesh militant group in the east of the country but receives no direct US support for its operations in Afrin.
Ankara has blacklisted the YPG as a "terrorist" group, saying it is the Syrian branch of the outlawed Kurdistan Workers' Party, which has waged a three-decade insurgency in southeastern Turkey.
Determined to roll back the YPG's presence along its southern border, Turkey has repeatedly bombed positions held by the Kurdish militia and the SDF during Syria's seven-year conflict.
But the assault Ankara and allied Syrian rebels launched against Afrin on January 20 is Turkey's largest operation yet against the Kurdish forces.
Last week, YPG chief Sipan Hamo said his forces had never launched an attack across the border from Syria into Turkey.
"From when we established our forces until today, we have never conducted an operation on Turkish soil and haven't thrown a single rock at it," Hamo told reporters.
Related Articles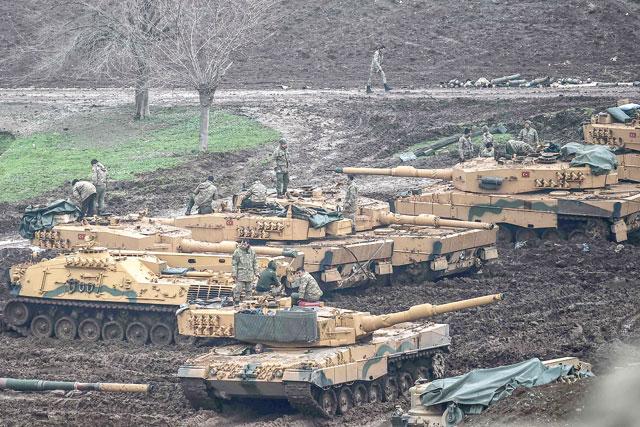 Jan 24,2018
KIRIKHAN, Turkey — President Recep Tayyip Erdogan on Wednesday vowed to press Turkey's offensive against a Kurdish militia in Syria until "t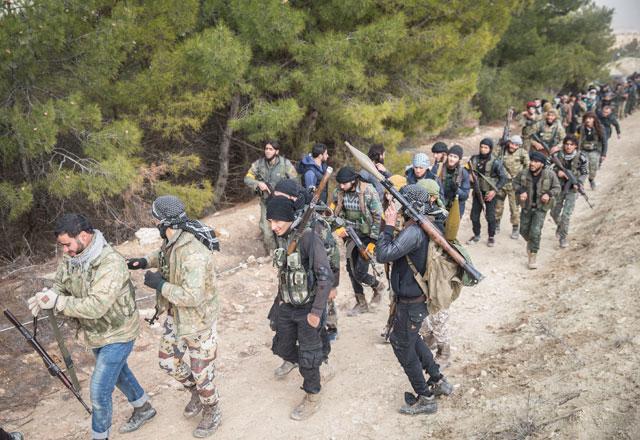 Jan 22,2018
HASSA, Turkey — Turkey shelled targets in northwest Syria on Monday and said it would swiftly crush US-backed Kurdish YPG fighters in an air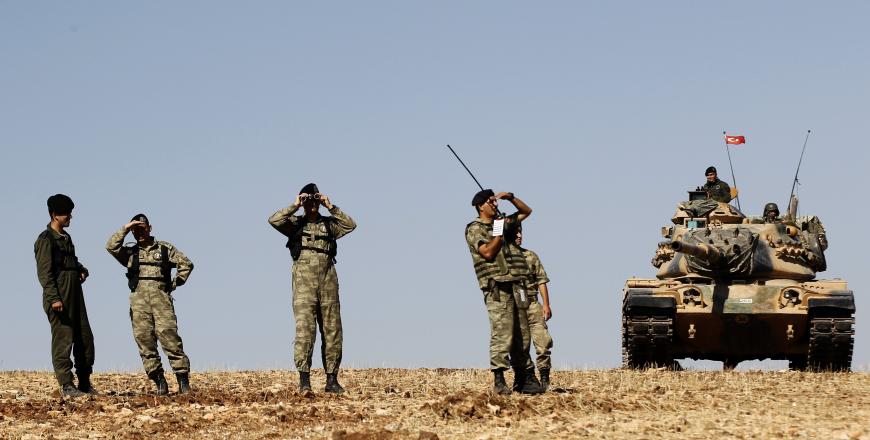 Mar 13,2018
Ankara - The Turkish army and allied Syrian rebels have surrounded the city of Afrin in northern Syria controlled by Kurdish militia t
Newsletter
Get top stories and blog posts emailed to you each day.