You are here
Syria rivals fight for position on eve of agreed truce
By Reuters - Sep 11,2016 - Last updated at Sep 11,2016
BEIRUT — Government troops and rebels appeared to be fighting to strengthen their positions in several parts of Syria on the eve of a truce between the government and most rebel groups, aimed at easing the suffering of civilians.
A war monitor reported clashes around Aleppo and Damascus, but pushes by the government in the mountainous northwest and rebels in the southwest indicated an effort to improve their positions before fighting is due to stop on Monday.
Syria's five-year civil war has killed hundreds of thousands of people, displaced 11 million — half the country's pre-war population — causing a refugee crisis in the Middle East and Europe and inspired extremist attacks around the world.
Underscoring the war's global impact, President Bashar Assad is backed by Russia's air force, Iran's Revolutionary Guards and Shiite militias from Iraq and Lebanon while the rebels are supported by the US, Turkey and Gulf Arab states.
Previous peace agreements have crumbled within weeks, with the United States accusing Assad and his allies of attacking opposition groups and civilians. On Saturday, air strikes on rebel-held areas killed scores of people.
On Sunday, a rebel official said insurgent factions would later issue a statement guardedly welcoming the ceasefire but expressing concern over what they see as a lack of agreed sanctions on the government if it breaks the deal.
"A big part of the agreement serves the regime and doesn't apply pressure on it and doesn't serve the Syrian people," said Zakaria Malahifji of the Aleppo-based rebel group Fastaqim.
Syria's government has not issued an official comment on the truce, but on Saturday Syrian state media quoted what it called private sources as saying the government had given its approval. Iran welcomed the deal on Sunday.
The ceasefire will not apply to the extremist groups Daesh or Jabhat Fateh Al Sham, previously known as Al Nusra Front until it broke formal allegiance to al Qaeda and changed its name.
The Syrian air force bombed Daesh targets near Palmyra, state television reported on Sunday, while rebels clashed with the group northeast of Damascus, the Syrian Observatory for Human Rights, a UK-based war monitor said.
The US on Saturday warned insurgents they would face "dire consequences" if they cooperate with Jabhet Fateh Al Sham, which fought alongside a range of mainstream and Islamist rebel groups during intense battles in recent weeks in southern Aleppo.
Ahrar Al Sham, one of the largest Islamist groups among the rebels, which has fought alongside Jabhat Fateh Al Sham, said it had not yet commented on the deal, but would issue a statement later along with other groups.
Illustrating how widely insurgents work with the former Al Qaeda affialiate, Ahrar Al Sham was one of several rebel groups to announce the launch of an offensive in the southwest in coordination with Jabhat Fateh Al Sham on Saturday.
Insurgents posted footage said to show battles on that front on Sunday which Reuters could not verify.
In Latakia province, violent clashes continued on Sunday two days after the army and its allies launched an offensive around several villages near the main coast road to Aleppo using heavy artillery fire and dozens of air strikes, the observatory said.
More air strikes were reported in Aleppo and Idlib province on Sunday after scores of people were killed in aerial bombardment on Saturday. One in the town of Saraqeb hit a civil defence centre where civilian rescuers are based, injuring several, according to the observatory.
Related Articles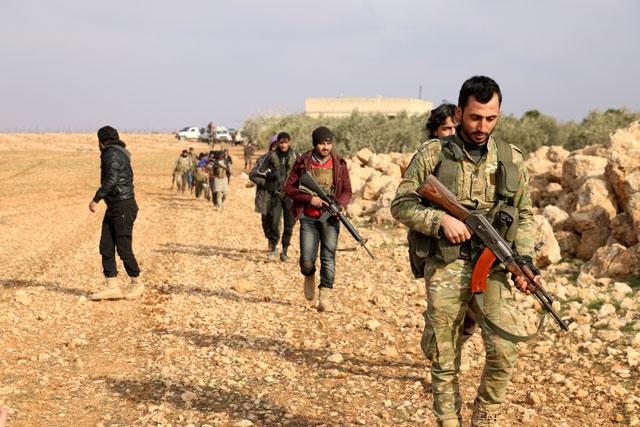 Jan 18,2017
BEIRUT — Key rebel group Ahrar Al Sham said on Wednesday it will not take part in peace talks in the Kazakh capital next week aimed at endin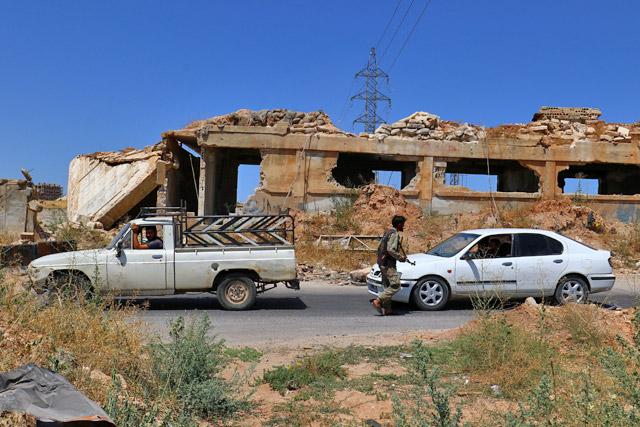 Jul 24,2017
BEIRUT — Militants on Sunday took Idlib in Syria after rival rebels withdrew, strengthening their grip over the northwestern city and its pr
Jul 24,2017
BEIRUT — The extremist takeover of Syria's key Idlib province raises the prospect that the region could become the next target of the intern
Newsletter
Get top stories and blog posts emailed to you each day.