You are here
Syrian regime rains barrel bombs on Aleppo
By AFP - May 29,2014 - Last updated at May 29,2014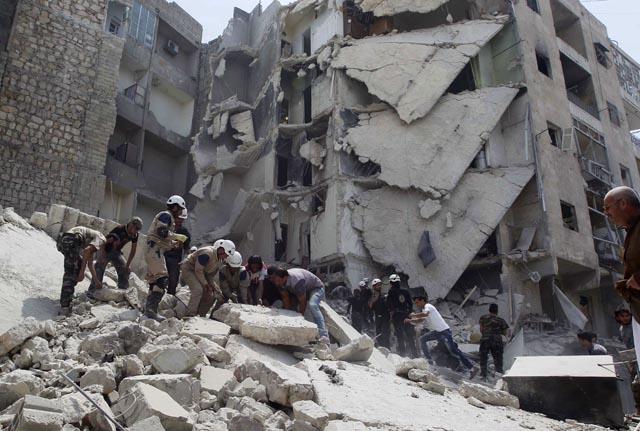 BEIRUT — Syrian government forces rained barrels bombs on Aleppo Thursday, as they pressed a campaign against rebels in the northern city where dozens have been killed this week, a monitor said.
The Britain-based Syrian Observatory for Human Rights also said jihadist fighters executed 15 civilians in the northeastern province of Hasakeh.
At least seven children were among those killed by members of the Islamic State of Iraq and the Levant near the town of Ras Al Ain, it said.
The Observatory did not give any immediate toll for Thursday's raids on Aleppo's rebel-held districts, but said regime helicopters dropped barrel bombs on some of the areas.
It comes after the group reported barrel bombs killed at least 58 civilians on Tuesday and Wednesday, including 15 children, while seven civilians were killed in similar raids on Monday.
Aleppo has been split into areas held by the regime and opposition since shortly after fighting broke out in Syria's former economic hub in 2012.
Regime warplanes have waged an aerial offensive on the eastern, rebel-held districts since mid-December, frequently dropping barrel bombs on the area, with hundreds killed in these raids
The use of barrel bombs — barrels packed with explosives and scrap metal — has been condemned by the international community and human rights organisation.
The UN has called on Syria to end bombardments of residential areas with barrel bombs.
Loyalist forces have made advances on the ground against rebels battling to topple the government of Syrian President Bashar Assad, thanks to support from fighters of Lebanon's Hizbollah movement.
Related Articles
Jan 22,2015
Thirteen people were killed in Syrian government raids using barrel bombs dropped by helicopter on a rebel-held area of central Homs province, a monitor said on Thursday.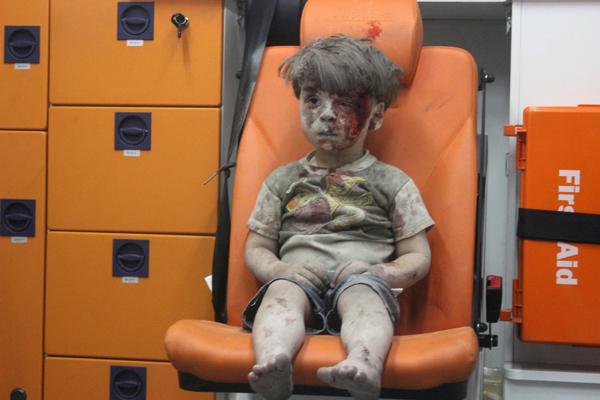 Aug 19,2016
ALEPPO, Syria — A shocked Syrian boy pictured sitting in an ambulance covered in blood and dust after an air strike became a symbol of civil
May 31,2014
Nearly 2,000 civilians, including 567 children, have been killed in a massive air offensive this year by Syrian regime forces on the northern province of Aleppo, a monitor said Friday.
Newsletter
Get top stories and blog posts emailed to you each day.