You are here
Third Tunisia museum suspect 'on the run'
By AFP - Mar 22,2015 - Last updated at Mar 22,2015
TUNIS — Tunisia is hunting a third suspect in the massacre of tourists at its national museum, President Beji Caid Essebsi said on Sunday, after admitting security failures at the Bardo.
"Definitely there were three," Essebsi told France media iTele television and Europe 1 radio.
"Two were killed, but there is one who is now on the run," he said. "In any case, he will not get very far."
Wednesday's attack on the National Bardo Museum in Tunis killed 20 foreign tourists and a policeman, and was the first assault claimed by the Daesh group in the North African country.
It came as Tunisia — the birthplace of the Arab Spring that held its first free elections last year — struggles with rising Islamist extremism.
On Saturday, authorities released CCTV footage showing two black-clad gunmen with automatic weapons walking unimpeded though a large lobby in the Bardo, just after noon.
The grainy footage then shows the gunmen passing an unidentified male. They point an automatic weapon at him briefly before allowing him to flee as they make their way up a staircase.
After rampaging through the museum for several hours, the two gunmen were killed in an assault by security forces.
The interior ministry said on Saturday it had issued an arrest warrant for Maher Ben Moudli Kaidi, a Tunisian suspect described as a "dangerous terrorist element".
Guards having coffee
More than 10 other people believed to be directly, or indirectly, linked to the carnage were also arrested, the ministry's spokesman Mohamed Ali Aroui said, without naming them.
Officials have admitted that guards tasked with protecting the museum and the nearby parliament were having coffee at the time of the assault.
Essebsi acknowledged that more could have been done to prevent the attack, which raised fears for tourism which represents 8 per cent of Tunisia's gross domestic product.
Museum curator Moncef Ben Moussa told AFP on Sunday the Bardo would reopen on Tuesday and that all of its the artefacts were "intact".
Tourism is also a key foreign currency earner for Tunisia's embattled economy.
Essebsi admitted "there were failures" in the country's security mechanism, in an interview with French weekly Paris Match.
"The police and intelligence were not systematic enough to ensure the safety of the museum," he said.
But he also insisted his security forces were quick to respond after the attack and to prevent further deaths.
"We were there 10 minutes later," he told iTele and Europe 1.
Essebsi also vowed that an anti-terrorism law "will be voted rapidly".
"Libya is one of our problems," he said.
Officials said the gunmen killed at the Bardo had trained in neighbouring Libya, where Daesh has militant camps and is battling local militia for control of the country's oil wealth.
Both Tunisia and Libya have seen an upsurge in Islamist extremism since separate uprisings that toppled veteran strongmen in 2011.
But Tunisia has taken pride in forming a democratic government — in marked contrast to Libya or Egypt, which has also been shaken by turmoil since its 2011 revolt.
Daesh terror group has threatened more attacks in Tunisia.
The dead tourists were four Italians, three Japanese, three French, two Spaniards, a Colombian, an Australian-Colombian, a British woman, a Belgian woman, three Poles and a Russian.
On Sunday, Essebsi laid a wreath at the museum for the victims of the massacre, who include a Tunisian policeman.
The attack in the heart of Tunis was unprecedented.
But dozens of police and military personnel have been killed in attacks blamed on Islamists, who are battling the army in the Mount Chaambi region near the Algerian border.
Tunisia's newspapers on Sunday demanded that the authorities do more to combat extremism.
"What's essential now is to really take action," French-language daily Le Quotidien wrote, including more controls at mosques "under the influence of uncontrollable religious fanatics".
Le Temps called for "urgent draconian measures" and withdrawing Tunisian citizenship from "terrorists who pledge allegiance to the enemy".
Authorities say as many as 3,000 Tunisians have gone to Iraq, Syria and Libya to join Daesh and other jihadist groups, raising fears of returning battle-hardened militants plotting attacks.
Essebsi said there are "sleeper cells" that must be identified.
Related Articles
Oct 04,2015
TUNIS — Tunisia lifted a state of emergency on Friday imposed nearly three months ago following a massacre at a luxury beach hotel that kill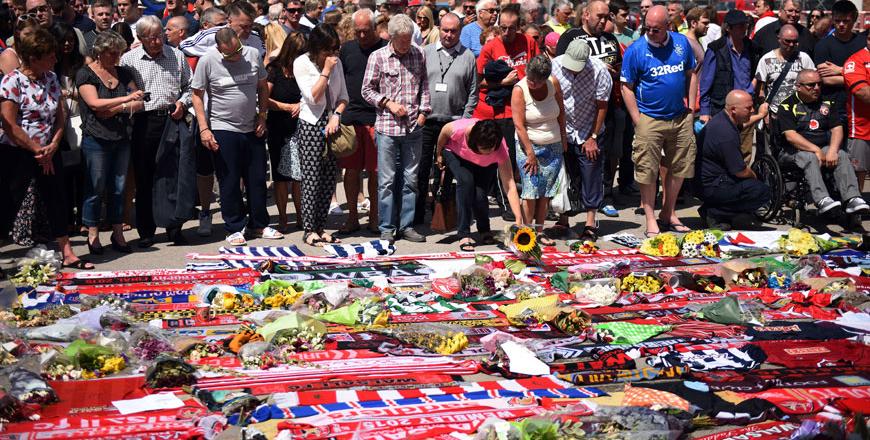 Jul 04,2015
TUNIS — Tunisian President Beji Caid Essebsi declared a state of emergency on Saturday, saying the Islamist militant attack on a beach hotel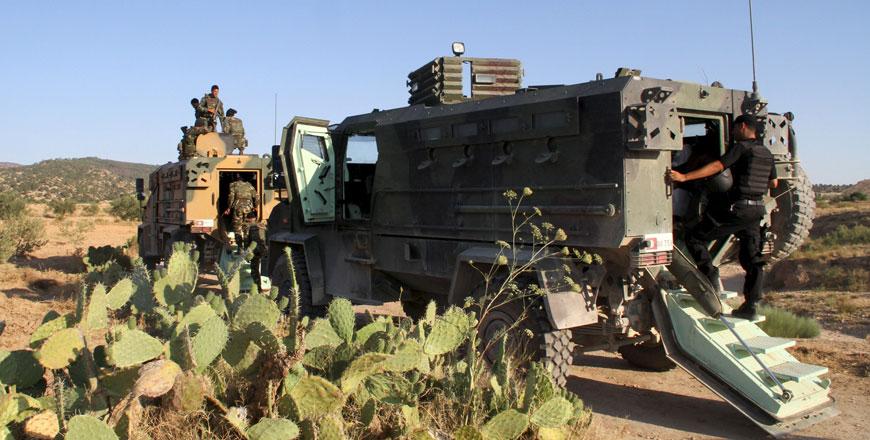 Jul 07,2015
SOUSSE, Tunisia — In late 2013, two young Tunisians returned from a jihadist camp in Libya planning to blow themselves up among foreign tour
Newsletter
Get top stories and blog posts emailed to you each day.