You are here
Trying to make Yemen child smile 'like tickling a ghost' — UN food chief
By Reuters - Nov 17,2018 - Last updated at Nov 17,2018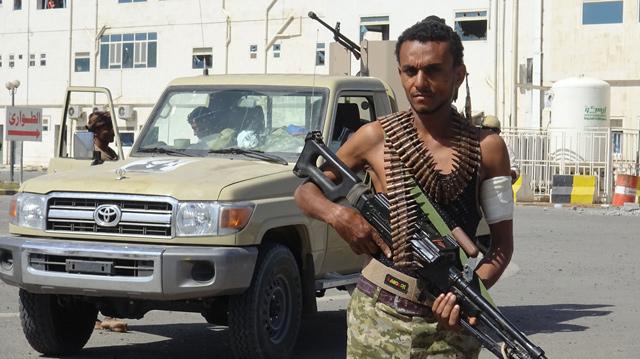 A member of the Yemeni pro-government forces is pictured in front of the May 22 Hospital on the eastern outskirts of port city of Hodeida, on Thursday (AFP photo)
UNITED NATIONS — United Nations food chief David Beasley spotted a tiny foot sticking out from under a blanket in a hospital in Yemen that has been overwhelmed with malnourished children, so he tried to bring a smile to the face of the small patient.
"It was just like tickling a ghost," Beasley, executive director of the World Food Programme, told reporters in New York on Friday after returning from a three-day visit to the war-torn, impoverished Arabian Peninsula country.
Beasley recounted a conversation he had with a doctor at the hospital in the country's capital Sanaa: "He said 'every day about 50 children are brought to us. We have to send 30 home to die. We can only accommodate 20.'"
Beasley will brief the UN Security Council on Friday with UN aid chief Mark Lowcock and UN Yemen Envoy Martin Griffiths, who is trying to broker peace in the more than three-year conflict seen as a proxy war between Saudi Arabia and Iran.
A Saudi-led military coalition intervened in Yemen in 2015, backing government forces fighting the Iran-allied Houthi group. The Houthis now rule most of Yemen's population, while the exiled government controls a section of the south.
The country's economy is in crisis and three-quarters of Yemen's population, or 22 million people, require aid. Some 8.4 million are on the brink of starvation, though Lowcock has warned that will likely rise to 14 million.
"This is not on the brink of a catastrophe. This is a catastrophe," Beasley said.
"You cannot solve the humanitarian crisis in Yemen today with humanitarian response alone. It's now going to require an economic infusion of substantial liquidity. Both are going to be required to avert a famine," he said.
Yemen's riyal has lost more than half its value against the US dollar since the start of the war. Soaring prices have put some basic commodities out of reach for many Yemenis and the central bank has struggled to pay public-sector salaries on which many depend as foreign exchange reserves dwindle.
Beasley also visited Yemen's main port city Hodeida, which handles 80 per cent of the country's food imports and aid supplies. The Saudi-led coalition has ordered a halt in a log-running offensive against the Houthis in Hodeida, sources said on Thursday.
"That port has got to protected at all costs," Beasley said.
"We are prepared, if necessary, if all parties desire, for the UN to take over the operational capacity of the port. We are prepared to do that, we do not want to do that, but if that's what it takes we will do it," he said.
Beasley also spoke about seeing an eight-month-old baby boy at the hospital in Sanaa who weighed a third of what he should. His mother had driven hundreds of kilometres through military checkpoints to get him medical help.
"The little boy died yesterday," he said.
Containing the crisis
Kuwait said this month there was a "positive view to contain the Gulf crisis", and a source familiar with US policy said diplomats were putting forward a plan on Qatar.
But neither side seems ready to cede ground.
Qatar's foreign ministry spokeswoman said last month that Khashoggi's death should serve as a "wake-up call". Qatar Airways Chief Executive Akbar Al Baker said on Tuesday he did not expect a thaw soon.
"I am very pessimistic about this. With the current [Saudi and UAE] leadership I don't see that there is any way that things may be loosened up," he told reporters. "The only face-saving way for them to get out is to apologise."
Abu Dhabi says the dispute is not a priority, according to three diplomats and other sources familiar with Gulf policy.
"The Qataris are raising the price for resolving the crisis," said one Western diplomat. "The Emiratis are happy to keep the Qataris isolated."
Qatar and UAE authorities did not respond to requests for comment.
Riyadh and Abu Dhabi continue to reassure Washington that the dispute will not deter the formation of a proposed Middle East security alliance, which would include Doha, diplomats said.
They said the UAE still strongly supports Crown Prince Mohammad Bin Salman against Iran and on his economic and social reforms, seen by Abu Dhabi as essential to replicating the UAE model of a business-friendly, tolerant Muslim society to combat extremism.
"The Emiratis see Saudi Arabia as the only choice to lead the region. They haven't blinked in their belief that Riyadh's reform plans are the best and only option," said Elizabeth Dickinson, senior analyst for the Arabian Peninsula at the International Crisis Group.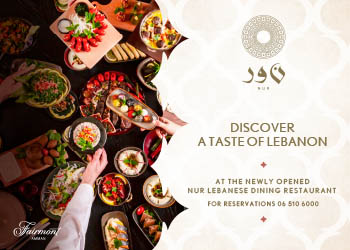 Newsletter
Get top stories and blog posts emailed to you each day.