You are here
Turkey has chance to end polarisation after coup — opposition chief
By AFP - Jul 27,2016 - Last updated at Jul 27,2016
Turkey's President Recep Tayyip Erdoganl (left), greets Kemal Kilicdaroglu before a meeting in Ankara, Turkey on Monday (AP photo)
ANKARA — The failed coup in Turkey offers a unique chance to end the dangerous levels of polarisation in the country, the main opposition leader told AFP Wednesday.
In an interview at the Republican People's Party (CHP) headquarters in Ankara, Kemal Kilicdaroglu also urged President Recep Tayyip Erdogan to uphold the rule of law during his post-coup purge.
The CHP leader held an unprecedented meeting two days ago with Erdogan at his presidential palace in a bid to forge national unity in the wake of the July 15 coup.
Turks of all political affiliations poured into the streets that night to oppose the renegade soldiers — a rare show of harmony in a country that has at times seemed hopelessly divided.
"There is a real polarisation in Turkey and Turkey must be saved from this polarisation," Kilicdaroglu told AFP.
"I hope we all learn a lesson from these events, not least those in charge of the country," he added.
Kilicdaroglu's meeting on Monday with Erdogan — which also included Nationalist Movement Party leader Devlet Bahceli — was a major turnaround for the CHP leader.
He had previously denounced the president as a "tinpot dictator" and refused to set foot in his "illegal palace".
"I will criticise Erdogan and I have not finished criticising Erdogan. I went there [the palace] for Turkey's normalisation, for it to be secure and to make sure coups do not happen again."
He said there was an "intent to have warmer relations" with Erdogan but this had to be translated into political rhetoric.
Break this picture
The president is considering dropping slander lawsuits against opposition leaders as a sign of thanks for their conduct in the coup, an official said on Wednesday.
Ahead of the coup, divisions in Turkey had reached a new intensity, with political parties flinging insults at each other and the dominant personality of Erdogan splitting the country.
There has been an upsurge of violence in the southeast where the Kurds, Turkey's biggest ethnic minority, predominate.
Meanwhile Alevis — who adhere to an offshoot of Shiia Islam and are the biggest religious minority in the mainly Sunni country — have complained of being sidelined.
"In Turkish politics, because there is an axis towards religion and ethnicity, there is polarisation," said Kilicdaroglu.
"We have to break this picture"
The CHP was founded in 1923 by Turkey's first post-Ottoman leader Mustafa Kemal Ataturk and sees itself as the guardian of the secular and pro-Western foundations on which he set up the modern Turkish Republic.
But since Erdogan's Islamic-rooted Justice and Development Party (AKP) came to power in 2002, the CHP has found itself thrashed at the ballot box.
Kilicdaroglu stabilised what was a dangerously sinking ship mired by scandal when he took over in 2010. But in the last elections in November 2015, the party gained less than 25 per cent of the vote.
The CHP chief, who spoke to thousands Sunday at an anti-coup rally in Istanbul organised by his party but backed by the AKP, said there now had to be a "new era" of Turkish politics.
"Democracy, rule of law and secularism must be accepted," he told AFP. "There must be a politics of understanding... a different kind of politics."
Don't be like putschists'
He warned the authorities to act within the rule of law in a post-coup crackdown that has so far seen more than 15,000 detained.
"Having a coup was one mistake. But a country that believes in the rule of law will fight for the rule of law also for the putschists," he said.
"To arrest journalists, to detain people, to throw them into jail and say 'it is not important', to fill the prisons with thousands of people is not right."
"If we behave in the same way as they behaved, if we treat them badly, then there is no difference between us and the putschists."
Related Articles
Jun 19,2017
ANKARA — Turkey's main opposition leader on Sunday vowed to press on with a "walk for justice" from Ankara to Istanbul after President Recep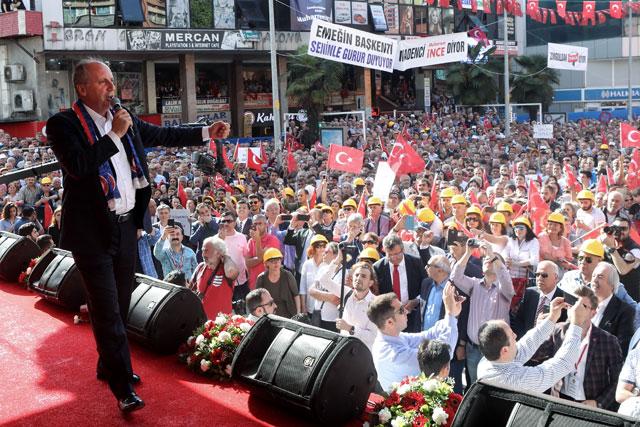 May 23,2018
CORUM, Turkey — Turkey's opposition is fielding a leftist candidate known for impassioned speeches and even anti-American rhetoric in a bid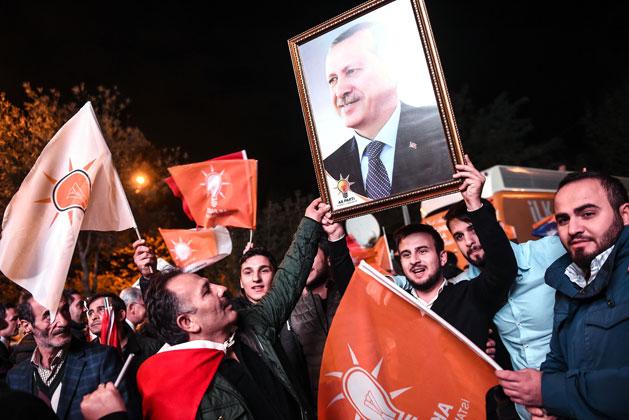 Nov 02,2015
ISTANBUL — Turkey's Justice and Development Party is set to form a single-party government once more after a stunning election turnaround th
Newsletter
Get top stories and blog posts emailed to you each day.