You are here
UAE to continue aid to Egypt, sees more stability after Sisi win
By Reuters - May 31,2014 - Last updated at May 31,2014
ABU DHABI — The United Arab Emirates foresees greater stability in Egypt after former army chief Abdel Fattah Al Sisi won a presidential election last week and will continue to back it financially, the UAE foreign minister said on Saturday.
Since the army ousted Egypt's first freely elected president, the Islamist Mohamed Morsi amid mass protests against his rule last July, the UAE has become a major donor for Egypt, taking a hands-on approach in its support for Cairo.
The Gulf Arab countries were opposed to Morsi and his Muslim Brotherhood, which they regard as a security threat. In total Saudi Arabia, Kuwait, and the UAE have pledged over $12 billion in loans and donations since July.
Sheikh Abdullah Bin Zayed also told reporters the UAE wanted international partner to join in their efforts to repair Egypt's shattered economy.
"We want to have partners from around the world involved, whether it be partners like Germany... or institutions like the World Bank and the IMF," Sheikh Abdullah said at a news conference in Abu Dhabi on the occasion of a visit by his German counterpart.
The minister said the UAE had a plan to revive Egypt's economy and put it back on track.
"The next period will be different. The previous one was a transitional period and now there will be more stability," he said.
The International Monetary Fund and Egypt have discussed a possible loan worth up to $4.8 billion to help the economy, embattled since a 2011 uprising that toppled president Hosni Mubarak and drove away tourists and foreign investors, two main sources of foreign currency.
These talks took a backseat when financial aid began flowing from Gulf Arab states following Morsi's ouster last year.
Related Articles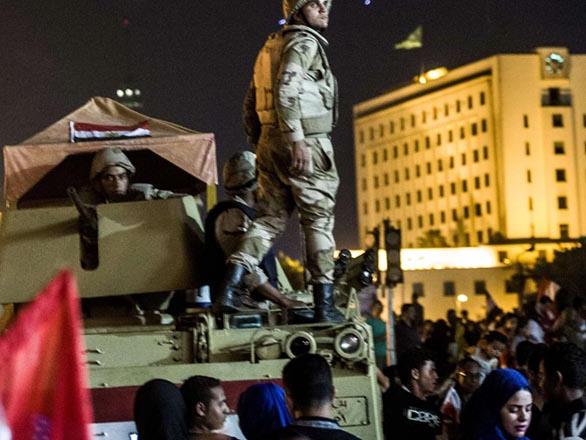 Jun 04,2014
Abdel Fattah Al Sisi, who romped home in Egypt's presidential election after crushing Islamists, faces a tough task to restore stability and revive a battered economy amid fears of a return to autocracy.
Nov 19,2014
Egypt welcomed a Saudi call on Wednesday to back an agreement among Gulf Arab states that ended an eight-month dispute over Qatar's support for the Muslim Brotherhood and promotion of Arab Spring revolts.
Jun 08,2014
His Majesty King Abdullah on Sunday attended the inauguration ceremony of Egypt's elected President Abdel Fattah Al Sisi. 
Newsletter
Get top stories and blog posts emailed to you each day.