You are here
UAE 'ready to back efforts for peaceful Yemen rebel pullout'
By Agencies - Jun 24,2018 - Last updated at Jun 24,2018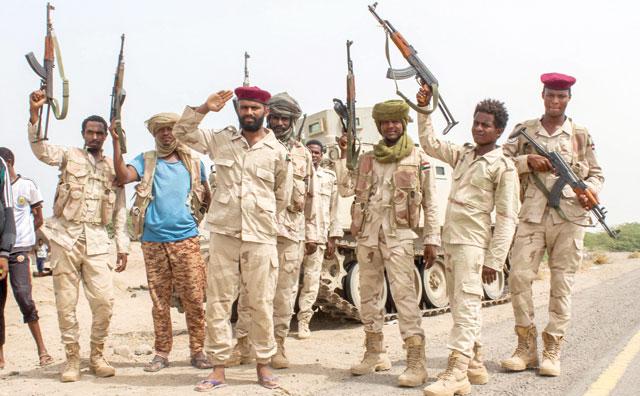 This photo taken on Friday shows Sudanese soldiers fighting alongside Yemen's Saudi-backed pro-government forces against the Houthi rebels as they salute with their hands and firearms before a tracked vehicle on the side of a road near Al Jah, about 50 kilometres southwest of the Red Sea port city of Hodeida (AFP photo)
ABU DHABI/WASHINGTON — The United Arab Emirates, whose troops have played a major role in a Yemeni government offensive against the port city of Hodeida, said on Saturday that it was ready to support diplomatic efforts to secure a rebel withdrawal, Agence France-Presse reported.
But it said the pullout must be unconditional and from the whole city, not just its vital docks, the entry point for three-quarters of Yemen's imports.
"The coalition will achieve its goal, which is to free the city, including the port," UAE minister of state for foreign affairs, Anwar Gargash, tweeted, referring to a Saudi-led coalition which intervened in support of the Yemeni government in 2015.
"In the meantime, it will support all efforts to secure a peaceful and unconditional withdrawal by the rebels," he added, according to AFP.
UAE-backed government forces launched their offensive against Hodeida on June 13 and on Wednesday overran its disused airport after deadly fighting with the rebel garrison.
On Saturday, the airport continued to come under mortar fire from adjacent rebel-held neighbourhoods in the south of the city. Government forces responded against the source of the fire, AFP reported.
UN envoy Martin Griffiths, who held abortive talks in the rebel-held capital Sanaa last weekend, was continuing "consultations with all sides to avoid a military confrontation in Hodeida and return rapidly to the negotiating table", his office said.
The rebels have said they are willing to share control of Hodeida's port with the United Nations but have vowed that their forces will remain in the docks and in the rest of the Red Sea city, according to AFP.
The coalition alleges that the port has been used by the rebels as an entry point for weapons smuggled from its arch-foe Iran.
The Hodeida battle coincides with increased tensions between Saudi Arabia and Iran, which are locked in a three-year-old proxy war in Yemen that has killed more than 10,000 people, displaced 3 million and pushed the impoverished country to the verge of starvation.
The United States has provided aircraft refueling and some intelligence for the Saudi-led campaign in Yemen, but US officials say they are not providing direct help to the Hodeida offensive, according to Reuters.
But Washington is a major arms supplier to Riyadh and Abu Dhabi, which critics say makes it complicit in civilian casualties.
Questions remain over the withdrawal of the Houthis from Hodeida city itself, as the Emirates and their Yemeni allies have demanded, as well as over a broader ceasefire, a Western diplomat said, according to Reuters.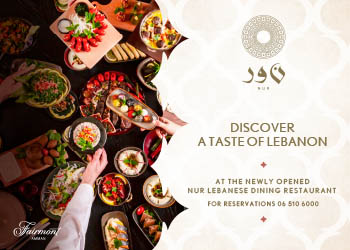 Newsletter
Get top stories and blog posts emailed to you each day.