You are here
UJ punishes 18 students involved in campus violence
10 violators expelled, others suspended for various periods
By Dana Al Emam - Dec 15,2016 - Last updated at Dec 15,2016
Students are seen at the University of Jordan, which has recently been the scene of campus violence (File photo)
AMMAN — The University of Jordan (UJ) on Thursday imposed penalties against 18 students involved in the recent campus violent incidents, which took place late last month.
Penalties included the expulsion of 10 students, partial suspension of seven students for one to four semesters and a final warning to one student, according to an official UJ statement.
The university's disciplinary council issued its decision after around a week of reviewing recommendations of three investigation committees that looked into a violent clash between students on tribal grounds, in which outsiders took part.
UJ suspended classes on November 24 as a group of people, estimated to be around 200, stormed into campus in an act of violence connected to a previous incident on campus in the same week. Some of them were carrying sticks and cleavers, according to eyewitnesses and officials concerned with the probe.
Police arrested and interrogated suspects and completed the probe into the incident.
The council will contact concerned faculties to inform the students involved with the verdicts and punsihments, and will send the investigation results to the registrar's office to document penalties in students' records, the statement added.
"Some people may not like the results," the university's media director, Suleiman Farajat, told The Jordan Times after the release of the findings, noting that the punished students have the right to contest the verdicts within 15 days.
He added that the investigation was "still ongoing" and surveillance camera footage was being examined to identify more suspects. As investigators found out that students from other universities were involved, UJ officials will be coordinating responses with concerned universities.
Farajat did not specify the number of non-UJ students involved in the incident in question.
Campus violence has become a major public opinion issue and His Majesty King Abdullah told heads of state universities recently that such behaviours are rejected and must end.
One of the solutions proposed is to grant campus security guards the powers of a law enforcing agency as regular police cannot enter campuses.
Related Articles
Dec 08,2016
AMMAN — The disciplinary council at the University of Jordan (UJ) is expected to announce its decision regarding the recent campus violence
Dec 13,2016
AMMAN — The disciplinary council at the University of Jordan (UJ) has not yet announced its decision regarding the recent campus violence in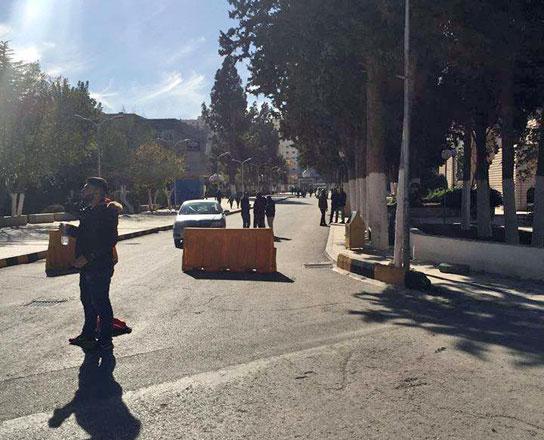 Nov 27,2016
AMMAN — The University of Jordan (UJ) has started questioning students who took part in last week's violence, the university's media directo
Newsletter
Get top stories and blog posts emailed to you each day.