You are here
UN Security Council demands protection of hospitals in war zones
By AFP - May 03,2016 - Last updated at May 03,2016
UNITED NATIONS — The UN Security Council on Tuesday demanded that hospitals and clinics be protected in war zones, in a resolution that draws attention to the rise in attacks on medical workers in conflicts worldwide.
Less than a week after air strikes on a hospital in the Syrian battleground city of Aleppo killed at least 30 people, the council unanimously adopted the measure that strongly condemned the targeting of health facilities and recalled that such attacks are war crimes.
French Ambassador Francois Delattre said it was a "major resolution" that sent a strong warning that there can be "no impunity" for the perpetrators of attacks on medical facilities.
The resolution does not break any new legal ground, but British Ambassador Matthew Rycroft stressed that it was "shining a spotlight" on the increase in attacks and serves as a reminder that hospitals, ambulances and medical workers cannot be targets in war.
It was the first-ever resolution adopted by the council specifically on the need to protect medical facilities in war zones.
According to Doctors Without Borders (MSF), there were 94 attacks in Syria against hospitals and clinics supported by that NGO and three MSF-linked health facilities in Yemen have been bombed over the past six months.
Hospitals and clinics in South Sudan have been pillaged repeatedly over the past three years.
"Hospitals and patients have been dragged onto the battlefield," MSF President Joanne Liu told the council.
"Stop these attacks," she pleaded. "Make this resolution save lives."
The resolution does not name countries, but "demands that all parties to armed conflicts" ensure "the respect and protection" of medical personnel as well as their ambulances, hospitals and other health facilities.
"Such attacks must end," UN Secretary General Ban Ki-moon told the council.
"When so-called surgical strikes end up hitting surgical wards, something is deeply wrong."
The resolution was drafted by five non-permanent Security Council members: Egypt, Japan, Spain, New Zealand and Uruguay.
It was presented at a time when four of the five permanent council members — Britain, France, Russia and the United States — are backing parties in the Syria conflict.
Syria's state media reported that rebel fire on a hospital in the government-controlled area of Aleppo had killed three women and wounded another 17 on Tuesday.
The vote came days after the United States said its troops involved in the bombing of a MSF-run hospital in the Afghan city of Kunduz would not face war crimes charges.
The resolution requests that Ban present recommendations on measures to prevent attacks and to ensure that those who carry them out are held accountable.
Related Articles

Mar 02,2016
AMMAN — Médecins Sans Frontières (MSF) eyes further official Jordanian facilitation for the process of cross-border aid supply to hospitals
Sep 29,2016
AMMAN — At least 59 war-wounded Syrians, including 11 children between the ages of 3 and 14, "have been denied medical evacuation into Jorda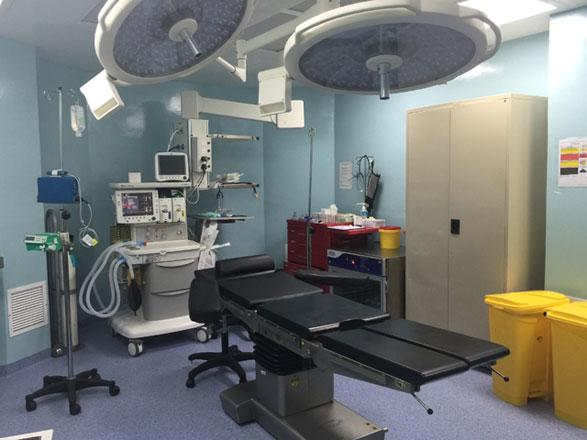 Jul 21,2016
RAMTHA — Médecins Sans Frontières (MSF) has provided emergency medical care to over 2,000 war-wounded Syrians and performed over 800 major s
Newsletter
Get top stories and blog posts emailed to you each day.