You are here
UN warns Gaza on the brink of war
By AFP - May 31,2018 - Last updated at May 31,2018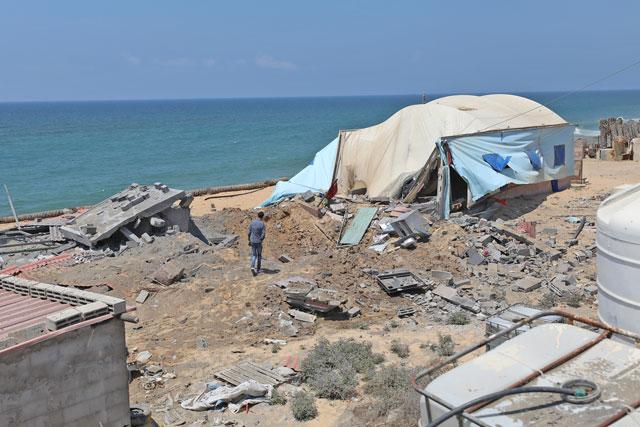 A man inspects the wreckage of houses and tents, that belong to Palestinian resistance group, after the warplanes of Israel carried out an airstrike over residential areas in Deir Al Balah, Gaza, on Wednesday (Anadolu Agency photo)
UNITED NATIONS — The latest escalation of fighting between Israel and Palestinian resistance groups has pushed Gaza to the brink of war, the UN envoy for the Middle East warned the Security Council on Wednesday.
Nickolay Mladenov delivered the stark warning as the council remained deadlocked over how to respond to the flare-up between the besieged Gaza Strip and Israel.
"This latest round of attacks is a warning to all of how close to the brink of war we are every day," said Mladenov, who spoke via video link from Jerusalem.
The council met in emergency session at the request of the United States, which had asked the top UN body to condemn rocket firings by Hamas and Islamic Jihad on Israel.
But Kuwait, a non-permanent council member that represents Arab countries, blocked the US-drafted statement, arguing that it had presented its own draft resolution that addressed the crisis.
The exchange of fire on Tuesday and into the early hours of Wednesday began with a barrage of rocket and mortars into Israel from Gaza, prompting Israel to respond with strikes on 65 sites in the Gaza Strip.
It represented the most serious escalation since the 2014 Israeli war on Gaza and followed weeks of Palestinian protests in which at least 122 Palestinians have been shot and killed by Israeli occupation forces.
Calm returned to Gaza on Wednesday but the UN envoy expressed concern that ongoing protests in June will lead to further violence by thw occupation forces.
"No one in Gaza can afford another war," said Mladenov.
Kuwait is pushing for a vote at the council this week on its draft resolution calling for "the consideration of measures" for the protection of Palestinian civilians, according to the text obtained by AFP.
The United States, which has veto power in the council, will oppose the measure, Israeli Ambassador Danny Danon told reporters.
With the council deadlocked, France warned that the failure to agree on a response to the Gaza crisis was damaging to the United Nations.
"This increasingly heavy silence, which is becoming deafening, is not acceptable," said French Ambassador Francois Delattre.
"It is not acceptable for the Palestinian and Israeli populations, who are affected by this conflict. It is not acceptable for the world that is watching us," he said.
Related Articles
Aug 29,2016
UNITED NATIONS — Israeli settlement expansion has surged in the two months since the diplomatic Quartet called for a halt to the constructio
Nov 24,2014
UN chief Ban Ki-moon urged Israel and the Palestinians on Monday to step back from the brink and return to peace talks before time runs out.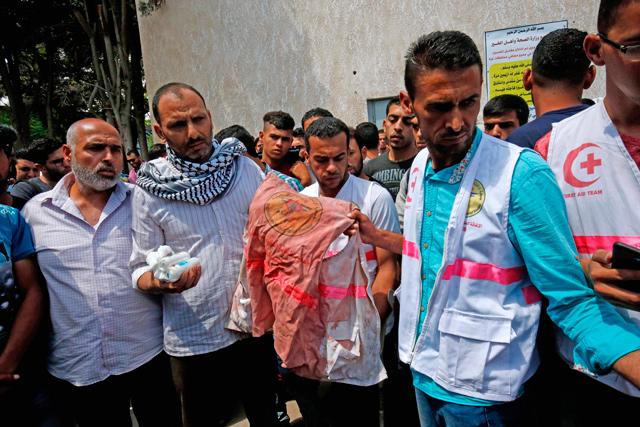 Jun 03,2018
UNITED NATIONS/BRUSSELS — The United States vetoed on Friday an Arab-backed UN draft resolution calling for measures to protect the Palestin
Newsletter
Get top stories and blog posts emailed to you each day.