You are here
Unwelcome in Israel, African refugees dream of home
By AFP - Sep 17,2017 - Last updated at Sep 17,2017
TEL AVIV — Tens of thousands of Africans who fled misery at home for safety in Israel are living in limbo, fearing deportation though some have lived in the country for more than a decade.
Recognising a rising tide of discontent among Israelis over the migrants' presence in south Tel Aviv, Prime Minister Benjamin Netanyahu recently visited the area.
He posed for TV cameras with an elderly woman who said she was afraid to leave her apartment at night for fear of her African neighbours.
"We will return south Tel Aviv to the citizens of Israel," Netanyahu pledged, adding that the Africans were "not refugees but illegal infiltrators".
Adi Drori-Avraham, of the Aid Organisation for Refugees and Asylum Seekers in Israel (ASSAF), says that although they originally crossed the border "irregularly", they have since been issued short-term residence visas.
"They're not illegal because they go every two months and they get a visa from the ministry of the interior," she said.
"They're here and they work and they pay taxes. They're not illegal."
Israeli government figures from June 30 show a total of 38,043 African migrants in the country. They include 27,494 Eritreans and 7,869 Sudanese.
A 2016 UN commission of inquiry into Eritrea's harsh regime found "widespread and systematic" crimes against humanity and said an estimated 5,000 people flee the country each month.
The International Criminal Court has indicted Sudanese President Omar Al Bashir on charges of war crimes, crimes against humanity and genocide related to his regime's counter-insurgency tactics in the 14-year-old conflict in Darfur.
Drori-Avraham says that among those seeking asylum in Israel are "thousands" from Darfur whose applications have yet to receive an answer.
"Some of them have been waiting for years," she said.
'Did not choose it'
Migrants started coming in large numbers across the porous border between Israel and Egypt's Sinai Peninsula in 2007, when nearly 5,000 entered, interior ministry figures show.
By 2011 the number had shot up to more than 17,000 but the following year the government completed fencing the border and deploying electronic sensors.
In 2013, only 43 people were caught, while in the first six months of this year nobody made it across.
Beyond wanting to be seen as responding to residents' complaints, the government is also concerned with maintaining Israel's Jewish character.
Only Jews or those with Jewish families are allowed to immigrate.
Thousands of the migrants have since been removed — voluntarily according to the ministry, under duress according to the ASSAF.
Over the years, those caught at the Egyptian frontier were detained at prisons in the Negev Desert in southern Israel.
On release they were given bus tickets to Tel Aviv, arriving at the central bus station on the south side of the city.
Many stayed in the surrounding Neve Shaanan neighbourhood, long rife with prostitution and crime.
Rents there are low and landlords are not choosy about tenants.
"The reason we are here is that this is the only area we know. We didn't choose it," said Tsgahans Goytiom, a 30-year-old Eritrean known in the neighbourhood as Johnny.
"No Israeli wants to be here in this neighbourhood."
In 2012, an anti-migrant demonstration in Tel Aviv drew about 1,000 protesters.
One speaker was Miri Regev, a lawmaker from Netanyahu's Likud party, who is now a minister in his right-wing government.
"The infiltrators are a cancer in our body," she told the rally, which spiralled into a race riot in which there were shouts of "Blacks out!" and attacks on African-run shops.
Today the streets of Neve Shaanan are lined with African grocery stores and hairdressers alongside storefront law offices advertising advice for migrants.
'Everybody is waiting'
Israeli residents have formed "The South Tel Aviv Liberation Front" to lobby the government for harsher measures against the newcomers.
"They brought here a Third World culture, lots of misogyny, lots of chauvinism, lots of homophobia and a lot of disrespect," Front leader Sheffi Paz alleged.
"Disrespect towards the authorities, disrespect towards the law, disrespect towards the residents."
The migrants, who Drori-Avraham says meet the UN definition of refugees, live in a strange half-world where the rules are often contradictory.
Their visas do not grant the right to work but when the holders go to renew them every two months they are asked to produce payslips to prove they are employed, the migrants and their supporters say.
Related Articles
Jan 03,2018
OCCUPIED JERUSALEM — Israel on Wednesday began implementing a plan to force tens of thousands of African migrants out of the country by Apri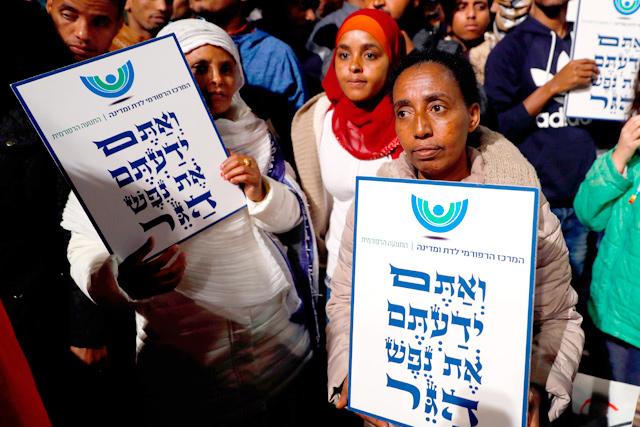 Feb 24,2018
TEL AVIV — Israeli forces said they detained two men, one armed, after they allegedly made online threats to disrupt a rally on Saturda
Aug 26,2015
OCCUPIED JERUSALEM — Israel began releasing a second group of around 600 African migrants from a desert detention centre on Wednesday after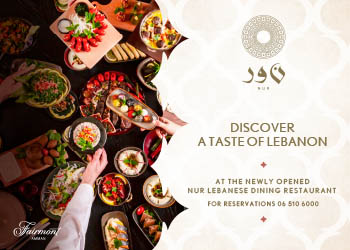 Newsletter
Get top stories and blog posts emailed to you each day.