You are here
US Syria strike 'does not address problem' — Amnesty chief
By AFP - Apr 11,2017 - Last updated at Apr 11,2017
BEIRUT — A US strike on a Syrian air base is no substitute for a proper investigation and accountability after a devastating suspected chemical weapons attack, Amnesty International's chief said on Tuesday.
"The biggest challenge we have in Syria, the reason why this keeps happening again and again is because there is no accountability and no justice," Salil Shetty told AFP.
"It's one thing to have some air strikes by the US on a one-off basis, but it's not going to address this problem," he said.
Washington last week launched its first direct military action against President Bashar Assad's regime, after accusing the Syrian leader of using chemical weapons on a rebel-held town, killing dozens of people.
But Shetty said a "knee-jerk reaction" to the attack on Khan Sheikhun was insufficient.
"It has to be part of a much larger concerted effort to ensure accountability; you can't just have a knee-jerk reaction," he said, urging a UN investigation.
Washington launched its attack on the Shayrat airbase in central Syria's Homs province after the UN Security Council failed to take action, with Assad ally Russia opposing a draft resolution setting the terms for a swift enquiry.
Moscow has regularly blocked Security Council resolutions it considers unfair to Damascus, and Shetty slammed all five permanent members of the council for playing "politics".
"What does the situation in Syria symbolise? It symbolises the fact that our global ability to enforce human rights is in shambles," he said.
"Instead of taking care of global peace and global interests, they play politics."
He also criticised US President Donald Trump's attempts to bar Syrian refugees, saying they stood "in complete contradiction" to the concern he expressed for civilians in the wake of the Khan Sheikhun attack.
More than 320,000 people have been killed in Syria since the conflict began in March 2011 with anti-government protests.
More than 5 million Syrians have become refugees, with most finding safety in neighbouring countries, including Lebanon.
Over a million Syrian refugees are being hosted by the tiny country, with just 4 million citizens, and their presence has led to increasing social tension and even calls to begin returning them.
Shetty praised Lebanon for its welcome of refugees, and said Amnesty would continue pressuring the international community to provide greater assistance to the government to absorb spiralling costs.
But he also warned against "a growing tide of xenophobic talk" in the country.
"It is important for the leaders of this country to send a clear message... that is beyond the pale, that is not acceptable," he said.
"The Lebanese have not been xenophobic: you've done so much and this is a good time for you to reign in those kinds of tendencies."
Related Articles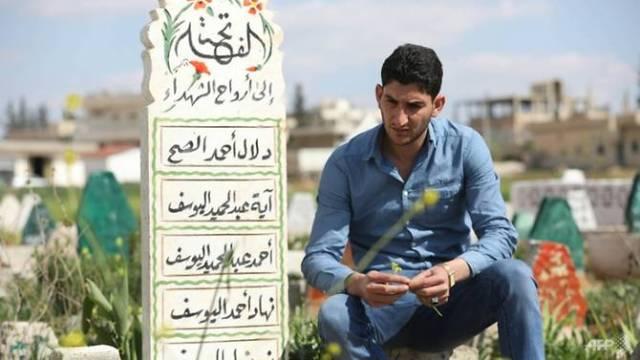 Apr 02,2018
Khan Sheikhun, Syria - On his wedding anniversary on Wednesday, 29-year-old Syrian Abdulhamid Yusuf will have nothing to mark but a chemical
Feb 25,2015
World leaders have proved "shameful and ineffective" in failing to protect civilians from groups like Daesh, Amnesty International said Wednesday, calling 2014 a "catastrophic" year.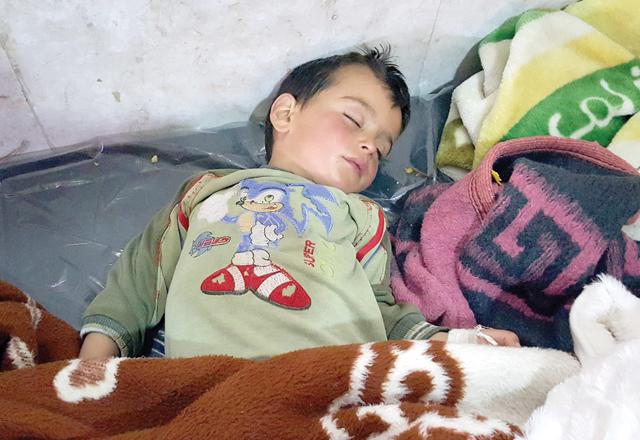 Apr 06,2017
IDLIB, Syria — The feeling in his limbs began fading slowly, just moments after a suspected chemical attack in a northwest Syrian town.
Newsletter
Get top stories and blog posts emailed to you each day.