You are here
Women find some respite in Libya's 'families only' cafes
By Reuters - Oct 30,2017 - Last updated at Oct 30,2017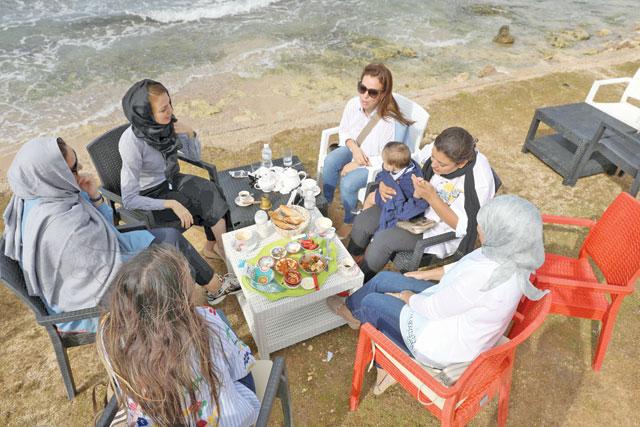 Women sit at a cafe on a beach in Tripoli, Libya, on Saturday (Reuters photo)
TRIPOLI — Fashionable cafes springing up in Libya's capital are shutting out single men and catering for women looking for a break from the tensions — political and personal — crowding in around them.
The cafes with European names and bright decor seem a world away from the city's traffic-clogged and still violent streets. In a socially conservative society, they also offer privacy and protection from unwanted advances.
"If I go with my friends, we chat about our problems and change our mood," said 27-year-old Haneen, eating a late breakfast in the busy La Rambla cafe. "A family place is more comfortable... there's no harassment or flirting."
For owners and managers of the businesses marketing themselves as "families-only" cafes, it's also a welcome change from the traditional clientele — hundreds of other rowdier eateries across Tripoli are packed out with young men, tables spilling out onto the streets and giant screens broadcasting soccer matches.
"Family cafes are great," said Abdulhameed Ghreetly, manager of At Home cafe, which looks out onto the Mediterranean. "They are less of a headache than the cafes for young guys. You know the problems with the young guys and their quarrelling."
Most of Tripoli's economy has been in freefall since major battles between rival factions in 2014 left the country divided with competing governments.
The female clients are offering some respite — managers say they spend more on fancy coffees and juices than the espresso-sipping men.
'The women
come to eat'
"The guys just ask for coffee and water," said Mohamed Abdurrazak, La Rambla's owner. "The women come to eat."
The menus are heavy with pastries, pancakes, waffles and milkshakes, along side the popular "Oriental breakfast" which includes shakshouka (poached eggs in a spicy tomato sauce) and ful (fava beans with herbs and spices).
Prices are higher, too. A coffee in a regular cafe costs two Libyan dinars ($1.50 at the official exchange rate, 25 cents at black market rates), and five or six dinars in a family cafe.
The new businesses are also flourishing in Benghazi, Libya's second city, which suffered heavy damage during more than three years of fighting. Customers come to relieve the daily stress, said Saad Al Farjani, the owner of the Coffee Factory.
"All the time you hear of new family cafes opening. There are about 20 and there could be more."
Some see the cafes as heralding a return to relative normality — their owners say they have had little trouble from armed groups known for extortion and theft. Upmarket shops, some with international brands, have opened in smarter neighbourhoods.
Opinion is split on what the cafes say about Libyan society.
For some they are a sign of increasing openness — Libyan women have little chance to socialise outside the home.
For others they are a reminder of the limits on women in a country where outdoor public spaces are dominated by men.
"I consider coming to the cafe like travelling, a change of atmosphere," said Ghada Mohamed, a 37-year-old customer at Coffee Factory. "I hope that cafes... become like cafes abroad, for example, with seats outside. Unfortunately in Benghazi we can not sit outside enough."
up
27 users have voted, including you.
Related Articles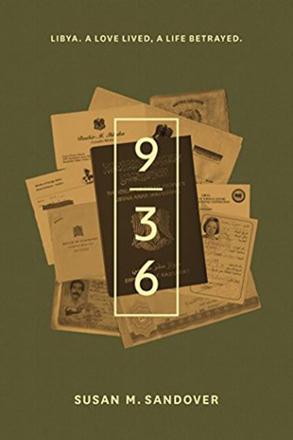 Apr 08,2017
Libya. A Love Lived, a Life Betrayed—9/36Susan M.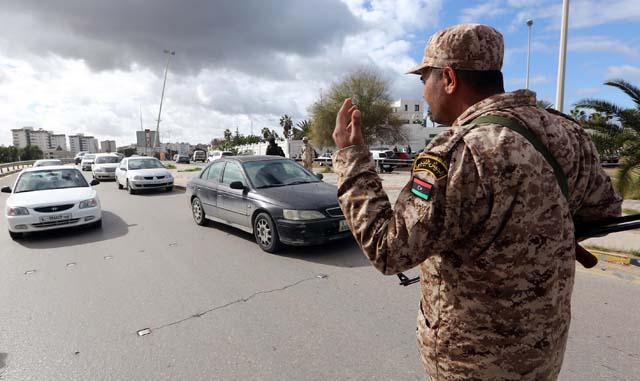 Jan 26,2014
Libya's government was in talks on Sunday with Egypt to resolve a hostage crisis after gunmen kidnapped five Egyptian diplomats in Tripoli in retaliation for Egypt's arrest of a top Libyan militia commander.
Feb 23,2017
Benghazi, Libya — Authorities in control of eastern Libya on Thursday imposed foreign travel curbs on residents aged between 18 and 45, sayi
Newsletter
Get top stories and blog posts emailed to you each day.