You are here
Yemen army continues fight in north and is attacked in south
By Reuters - Jul 07,2014 - Last updated at Jul 07,2014
SANAA/ADEN — Clashes in the north Yemen town of Omran continued on Sunday between the army and fighters from the Houthi movement after at least 104 people were killed on Saturday, while in the south six soldiers were shot dead by Al Qaeda militants.
Yemen's government is struggling to regain stability in a country facing a deadly uprising in the north, a separatist movement in the south and a growing Al Qaeda insurgency that has survived repeated assaults by the military.
Western and Gulf governments fear the spread of Al Qaeda in Yemen and persistent fighting in the north could allow the militants room to plot attacks on international targets and in neighbouring Saudi Arabia, the world's top oil exporter.
Three suspected Al Qaeda fighters were killed when they attacked a Saudi frontier post on Friday, killing four border guards, and two others blew themselves up on Saturday after fleeing to a government building in the kingdom's south.
The conflict between the government and Houthis, who demand more rights for the Shiite Zaydi sect in the majority Sunni country, has taken on an increasingly sectarian tone leading to fears of further unrest.
The Houthis blame the end of a 12-day ceasefire across north Yemen on an advance in Al Jouf province northeast of the capital Sanaa by army units loyal to the Islah Party, which has links to the Sunni Muslim Brotherhood.
The government said the advance on the town of Al Safra had been prompted by the failure of Houthi fighters to vacate positions in compliance with the terms of the ceasefire.
On Saturday Yemen's air force bombed Houthi positions in Omran, northwest of Sanaa, in fighting that killed 34 soldiers and 70 Houthis, who call themselves Ansarullah or "followers of God", medical sources in the city said on Sunday.
The attack by Al Qaeda militants in Wadi Dhayka in the Mahfad district of the southern Abyan province in a separate incident on Sunday morning killed six soldiers and injured two, local security officials said.
The district had been declared free of militants in April after a costly military campaign to clear Al Qaeda from its strongholds in Abyan and the neighbouring province of Shabwa.
Related Articles
Jul 05,2014
The Yemeni air force bombed Shiite Muslim fighters north of Sanaa on Saturday in fighting that caused "a large number of casualties", local officials said, after a truce reached last month between the insurgents and government forces collapsed.
Apr 23,2016
KUWAIT/ADEN — Yemen's government forces battled Al Qaeda in the country's south on Saturday, aiming to push back advances the militant group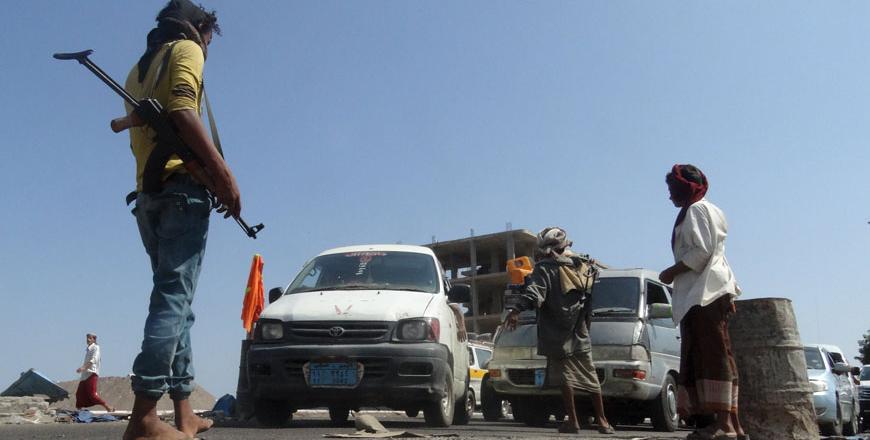 Dec 03,2015
ADEN, Yemen — Al Qaeda militants who fought their way into the southern Yemeni town of Jaar on Wednesday have withdrawn and police are back
Newsletter
Get top stories and blog posts emailed to you each day.