You are here
Yemen rebels demand consensus president in any peace deal
By AFP - Jun 22,2016 - Last updated at Jun 22,2016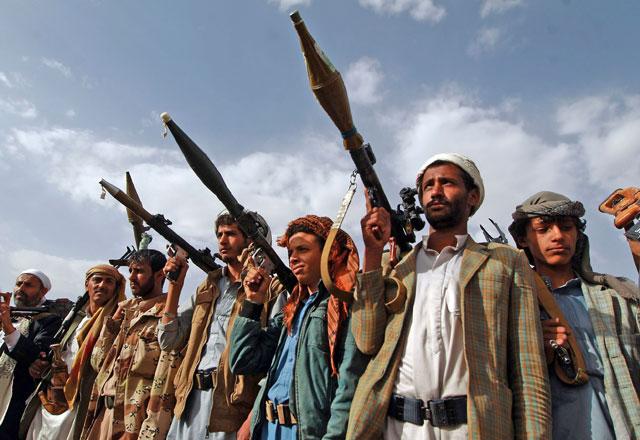 Armed tribesmen, loyal to the Shiite Houthi rebels, brandish their weapons at a gathering in the capital Sanaa to mobilise more fighters to battlefronts to fight pro-government forces in several Yemeni cities, on Monday (AFP photo)
KUWAIT CITY — Yemen's Iran-backed rebels said on Wednesday that they would not sign any peace deal without prior agreement on a consensus president to lead the transition.
The demand from the Houthi rebels, who control swathes of the country, including the capital Sanaa, comes a day after the UN envoy said he had proposed a roadmap for peace following two months of negotiations in Kuwait.
The Saudi-backed government of President Abed Rabbo Mansour Hadi insists that he is the legitimate president who should lead any transition.
But the rebels said consensus must be reached between the warring parties on all issues to do with transition.
"Foremost among these is the presidency which is at the centre of the negotiations and on which all the other issues, like the formation of a national unity government and a supreme military and security committee, depend," a rebel statement said.
The peace roadmap announced by UN envoy Ismail Ould Cheikh Ahmed calls for the implementation of security arrangements set out in an April 2015 Security Council resolution and the formation of a government of national unity.
Security arrangements under Resolution 2216 require the rebels and their allies to withdraw from areas they have occupied since 2014, including Sanaa, and hand over heavy weapons.
"The delegations have responded positively to the proposals, but have not yet reached agreement on the sequencing of the different steps provided in the roadmap," mainly when the unity government would be formed, Ould Cheikh Ahmed told the Security Council on Tuesday.
The government has resisted proposals for a unity administration before the rebels' withdrawal and handover of arms, fearing it would undermine the international legitimacy of Hadi.
As the peace talks have dragged on in Kuwait, there has been renewed fighting on the ground despite a UN-brokered ceasefire that took effect on April 11.
On Tuesday, the rebels advanced towards Yemen's biggest airbase — Al Anad — in heavy fighting that left 18 rebels and six loyalists dead.
The UN envoy expressed "strong indignation" at the rebel advance in a statement early on Wednesday, saying it was a "grave development that could threaten the talks."
More than 6,400 have been killed in Yemen and another 2.8 million people have been displaced and more than 80 per cent of the population are in urgent need of humanitarian aid, according to UN figures.
up
62 users have voted, including you.
Related Articles
Jul 03,2016
RIYADH — Yemen's government has expressed doubts over UN-backed efforts to end its conflict with Shiite Houthi rebels who have seized contro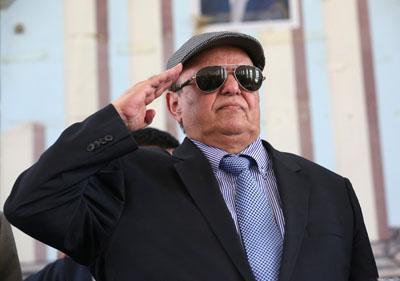 Jul 10,2016
ADEN — Yemeni President Abed Rabbo Mansour Hadi threatened Sunday to boycott peace talks with Iran-backed rebels if the UN envoy insists on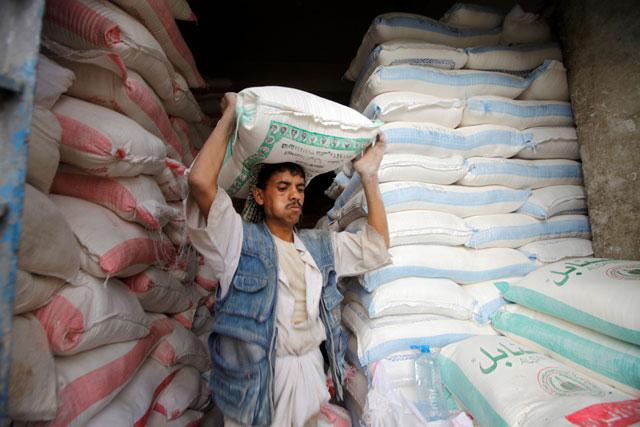 Jul 14,2016
RIYADH — Yemen's government threatened Thursday to boycott UN-brokered peace talks, on the eve of their expected resumption in Kuwait, unles
Newsletter
Get top stories and blog posts emailed to you each day.